It is definitely a difficult job to design your house's interiors, specially the color schemes. A kitchen, being the most important part of your interior, as you are going to spend so much quality time with your family and friends during cooking and meals, it should be able to calm down one's mood swings and to give a boost to your appetite whenever you walk through it's door.
White is always going to be a color which never retires or go out of fashion. Combine any color with white, it is definitely going to glow. Check out these awesome countertop ideas for your white kitchen.
Kashmir White Granite Countertops with White Cabinets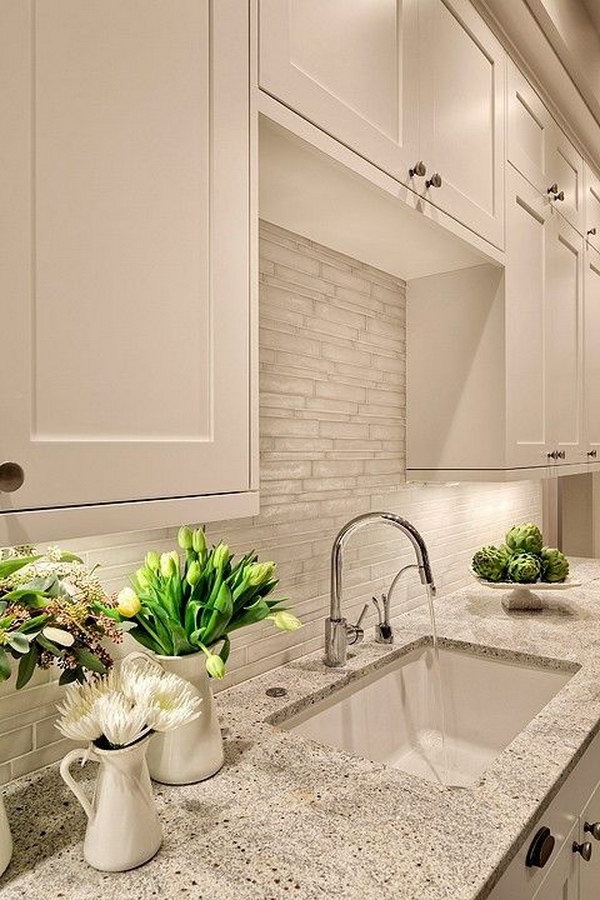 An ideal choice of granite for a beautiful appearance of kitchen countertops and floors, very popular in Asia. via decoist.
White Kitchen with Persa Avorio Granite Countertops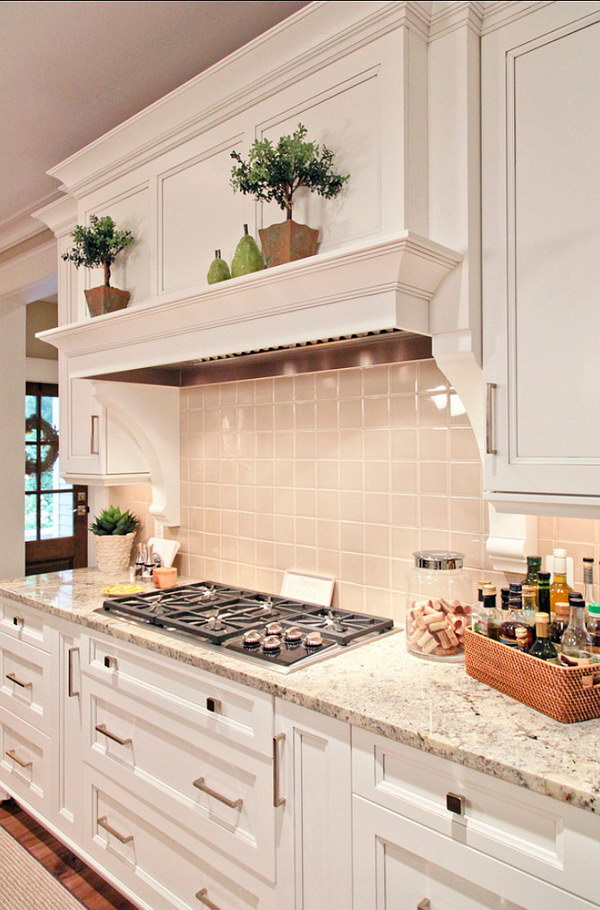 An ancient granite, having just the right bits of varying colors, yet looking great in a white surrounding. via homebunch.
Calacutta Gold Marble Countertops With Chic White Cabine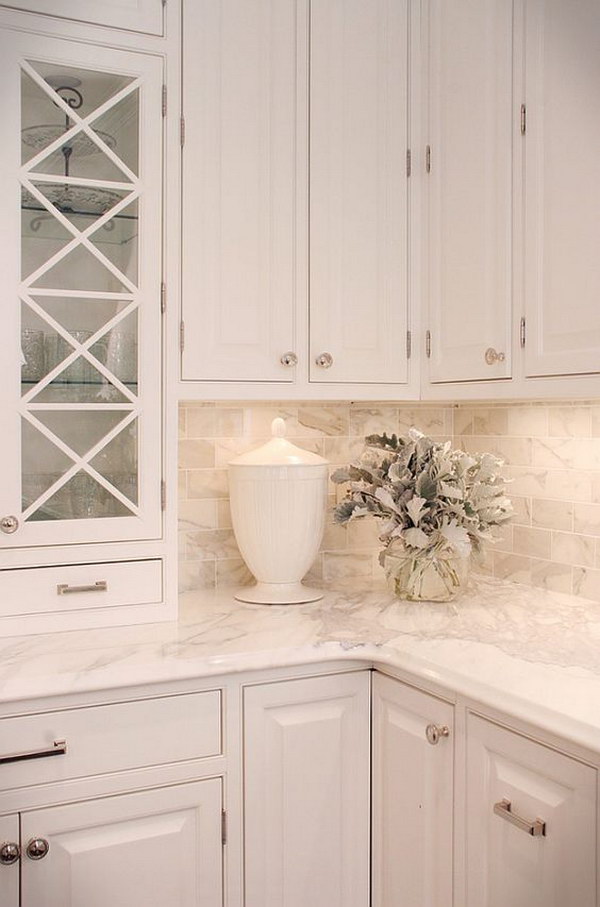 via homebunch.
Black Countertops With Glass Cabinet Doors, Glass Shelves And Lighting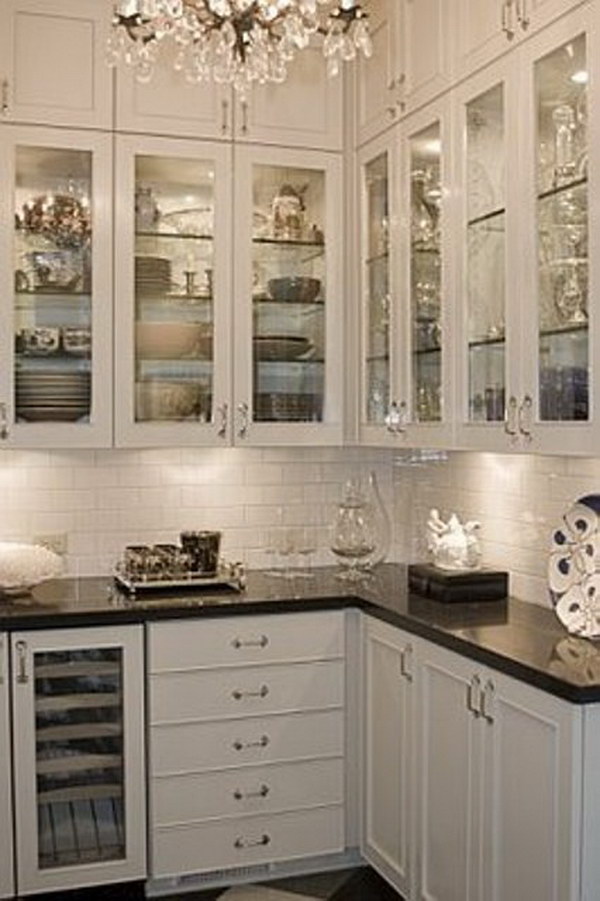 It is a beautiful interior with glass in a black and white combo.
Calacatta Viola Marble Kitchen Countertop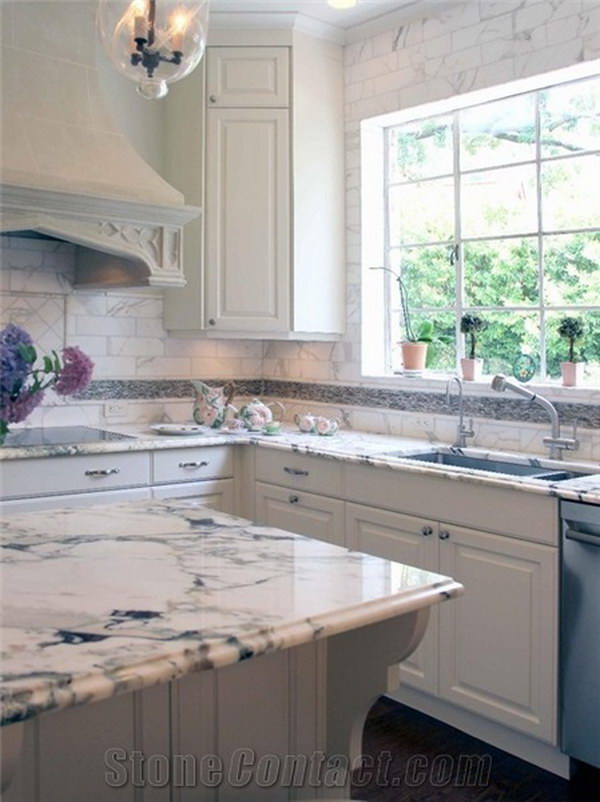 via stonecontact.
Mini White kitchen with Marble Countertops and black and gold hood over stove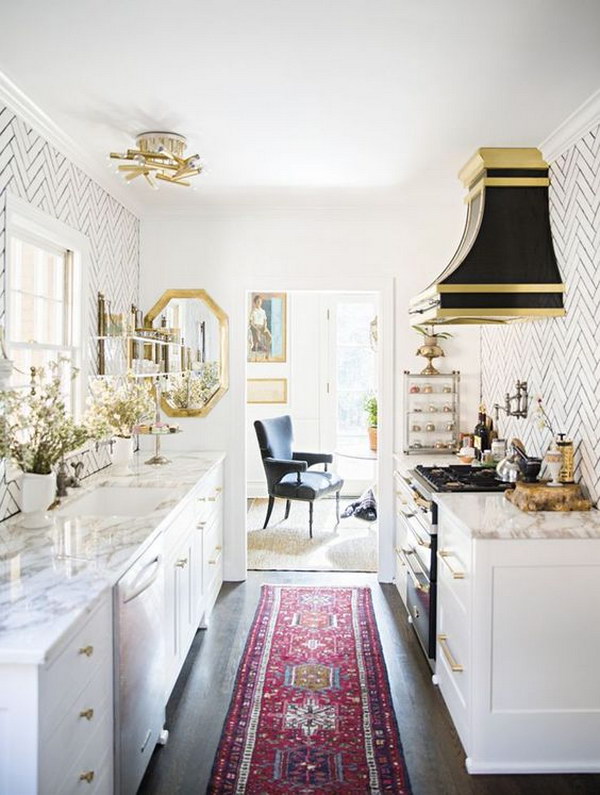 A touch of gold in white, doesn't that give you a royal essence! via domino.
Luxurious All White Kitchen With Graphic Backsplash and White Carrara Granite Countertops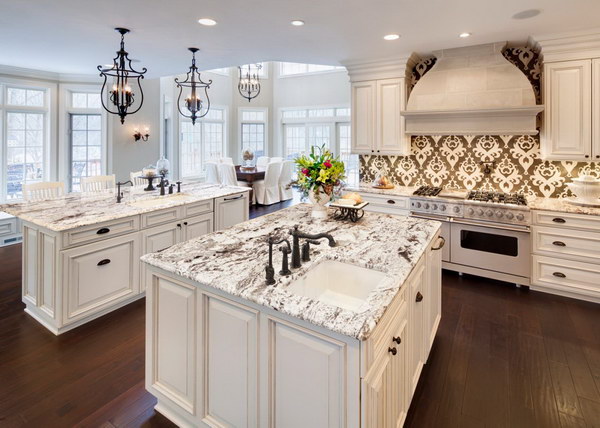 Carrara granite is known as a luxury stone for decor and added with a graphic touch makes it look wonderful. via cotelevee.
Cool Feminine Chic Kitchen with Wood Countertops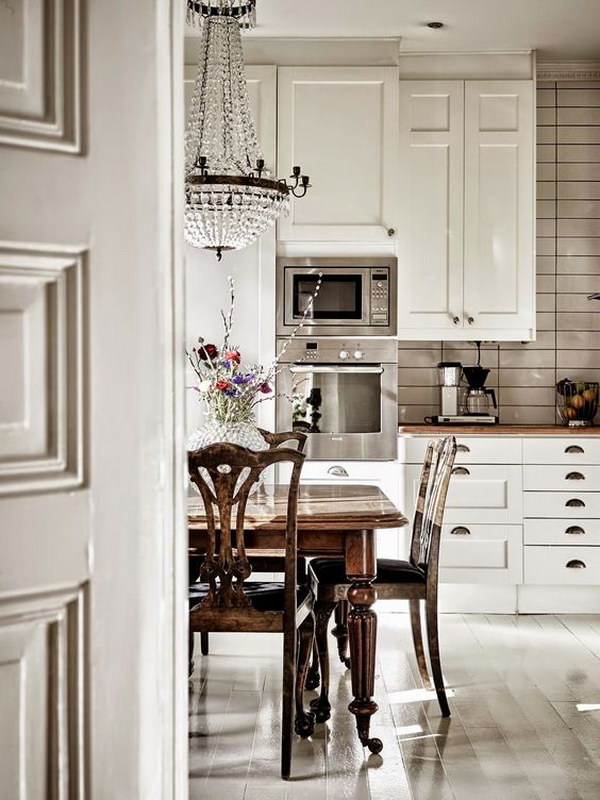 Speaking with experience, a wooden counter looks really cool and closer to nature. via coolchicstylefashion.
White Transitional Kitchen With Snow White Granite Countertops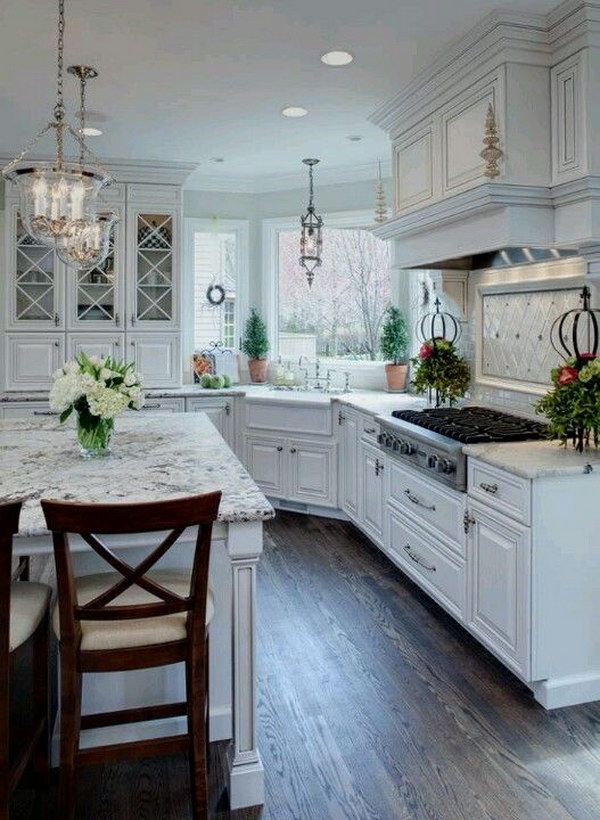 Beautiful and functionally efficient countertops, giving you a lavish work space while cooking. via hative.
Classic Off White Kitchen With Granite Countertop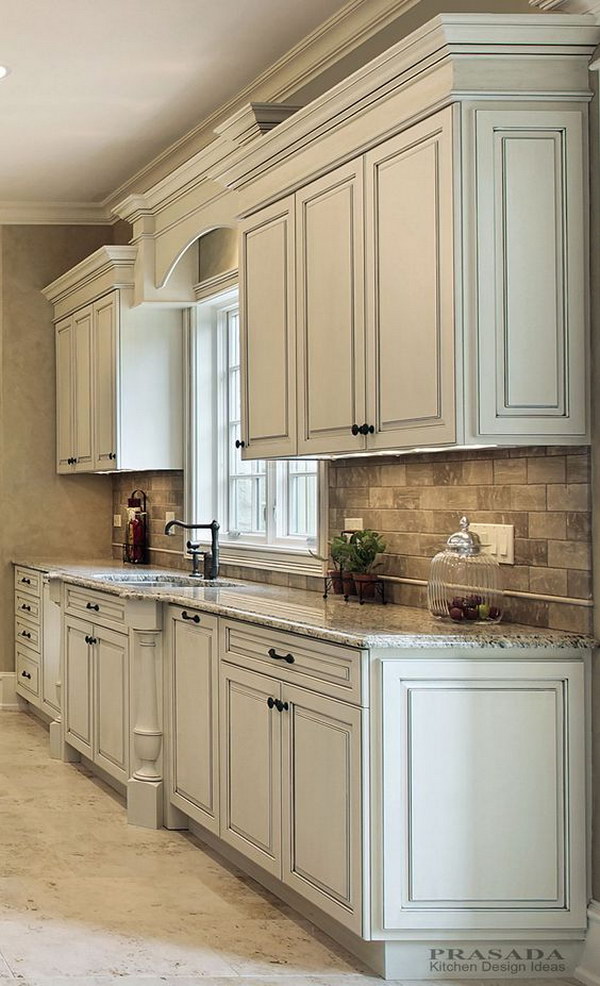 This is something for a traditional and classy taste. Via prasadakitchens.
Calacatta Marble Countertops with Ivory Subway Tile Backsplash
A marble combination with shiny polished subway tiles just looks amazing.
White Kitchen Countertop With Stylish Light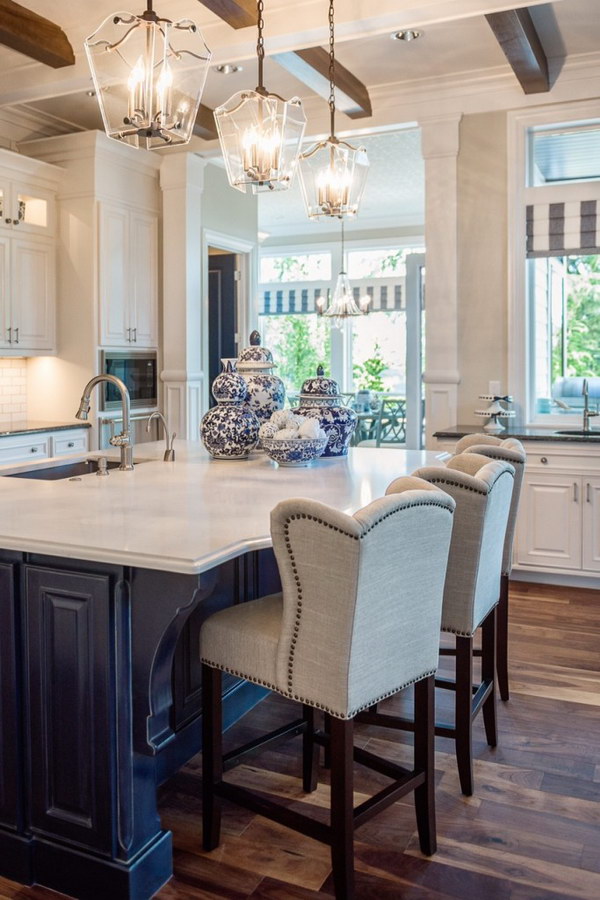 Let the light show its colors. via mariakillam.
Lovely White Kitchen Cabinets With Cute Mosiac Tile Backsplash And Blue Countertop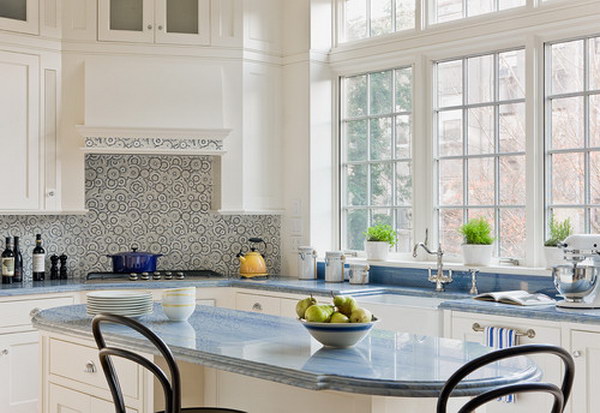 A little blue might bring some happiness, by just looking at it. via houzz.
Marble Waterfall Island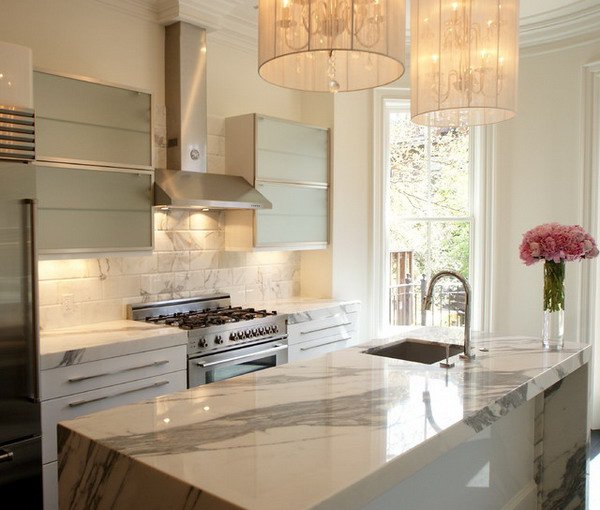 It is a beautiful waterfall design with a white background.source.
White Cabinets and Quartz Countertops That Look Like Concrete With Mint Backsplash Tiles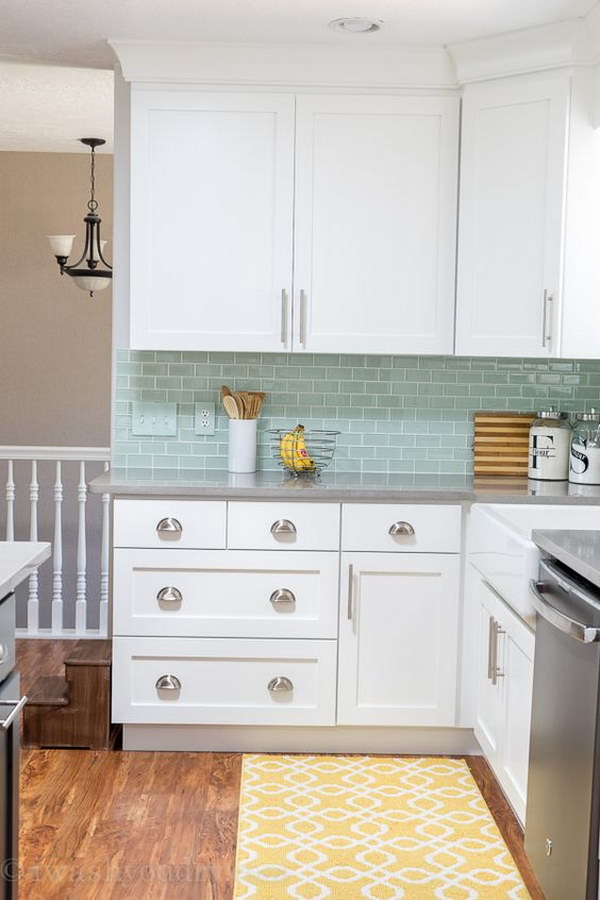 via iwashyoudry.
Classic White Kitchen with Subway Tile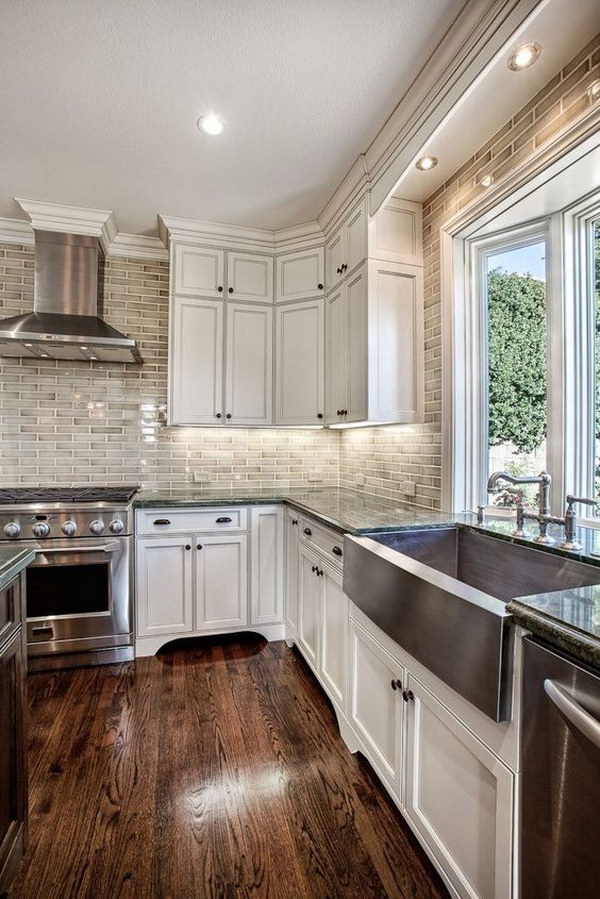 Classy and shiny white subway tiles are just so beautiful and durable. The color itself makes your kitchen look more spacious. via griffincustom.
Solid Surface Countertop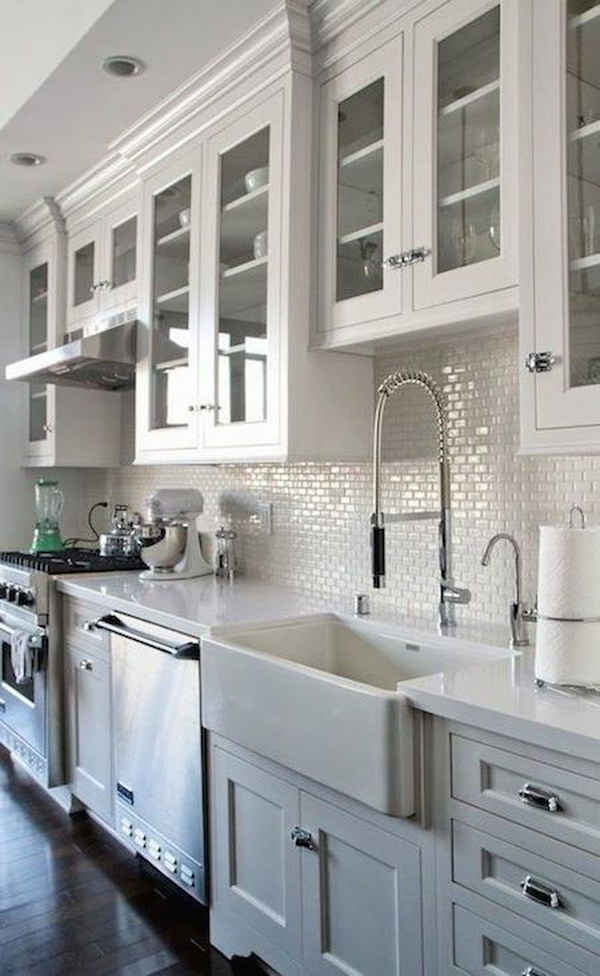 Simple and easy choice, while being classy at the same time, even a messy kitchen would look great with this. via hollywoodsierra.
Gorgeous White Kitchen Corner With Black Countertops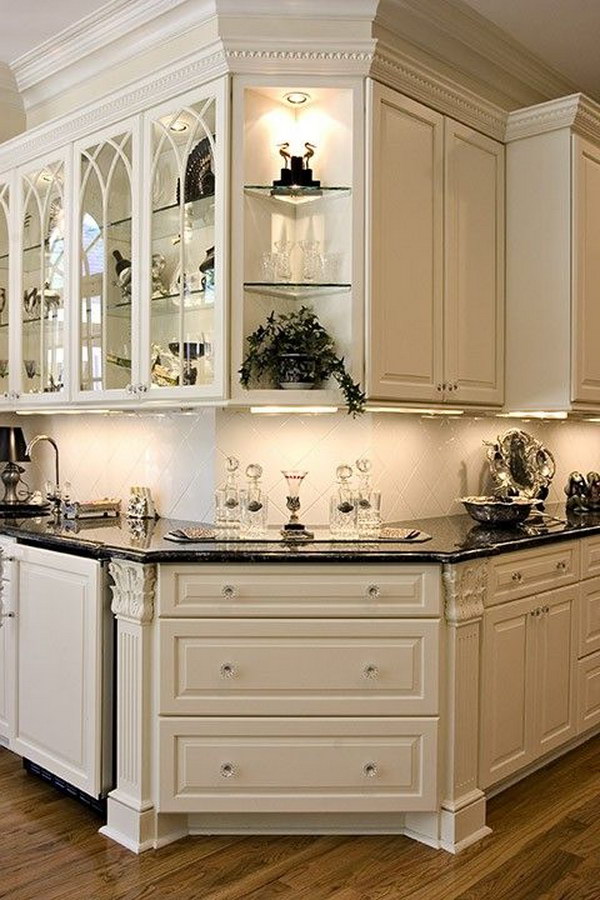 Baking a cake on a black, shiny counter will make it more delicious, at least in appearance. via njestates.
Calacatta Gold Marble countertops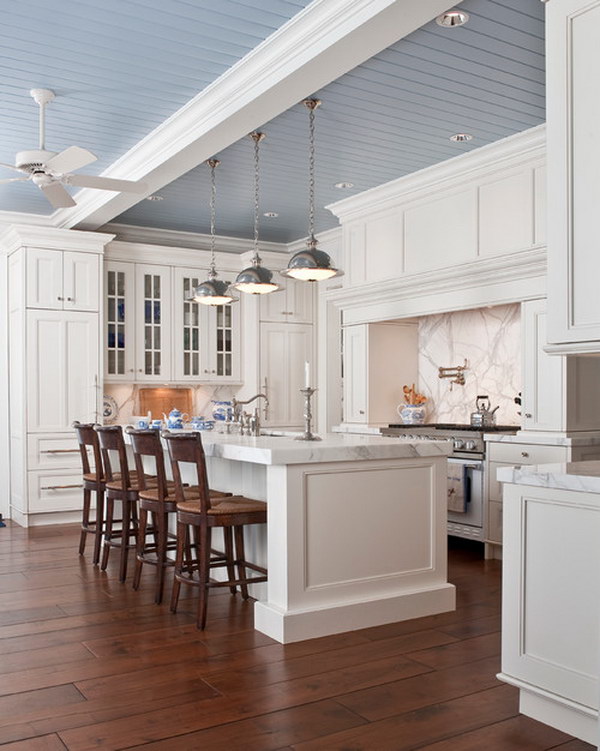 A thick and old school yet classy kitchen. Via houzz.
Marble Countertops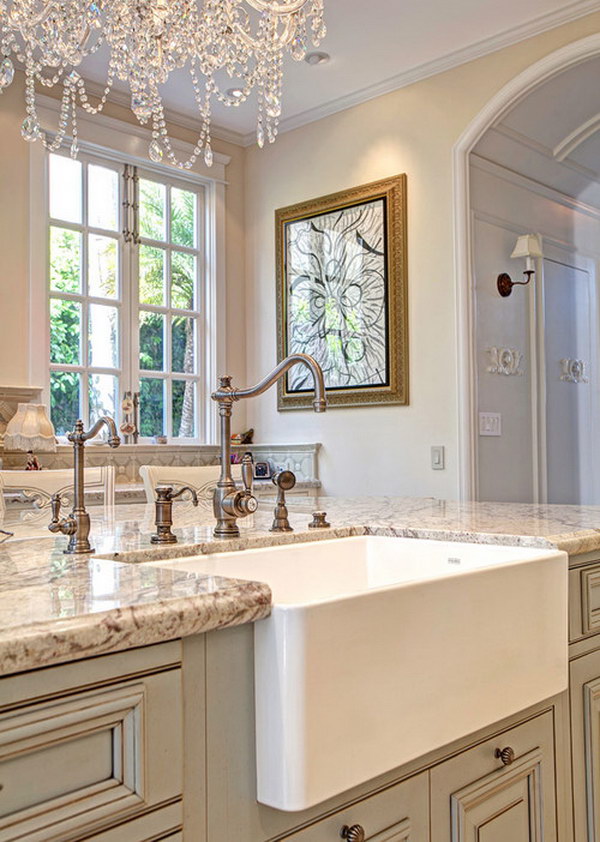 via porch.
Sea Pearl Quartzite Kitchen Island Countertops With White Cabinets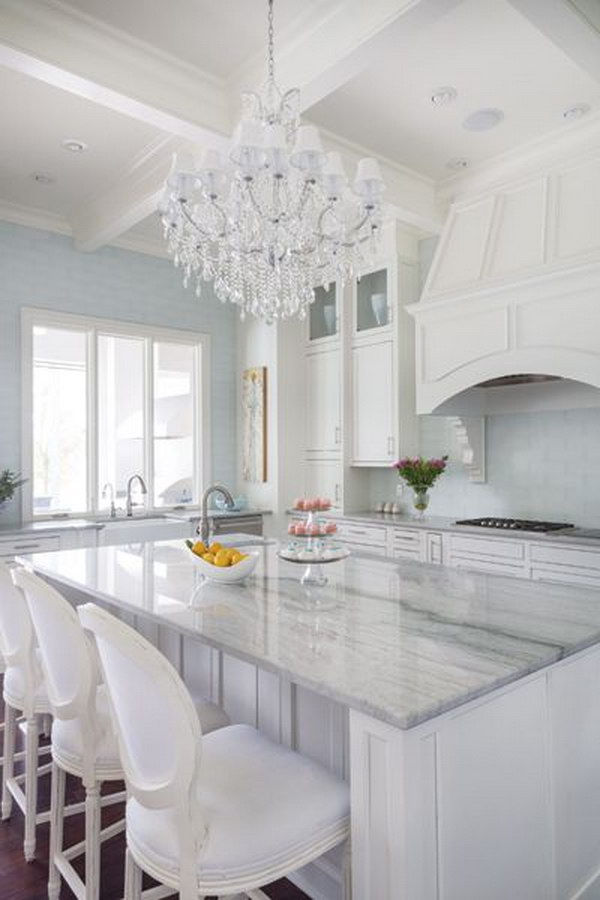 via myneworleans.
Calacatta Gold Marble Countertops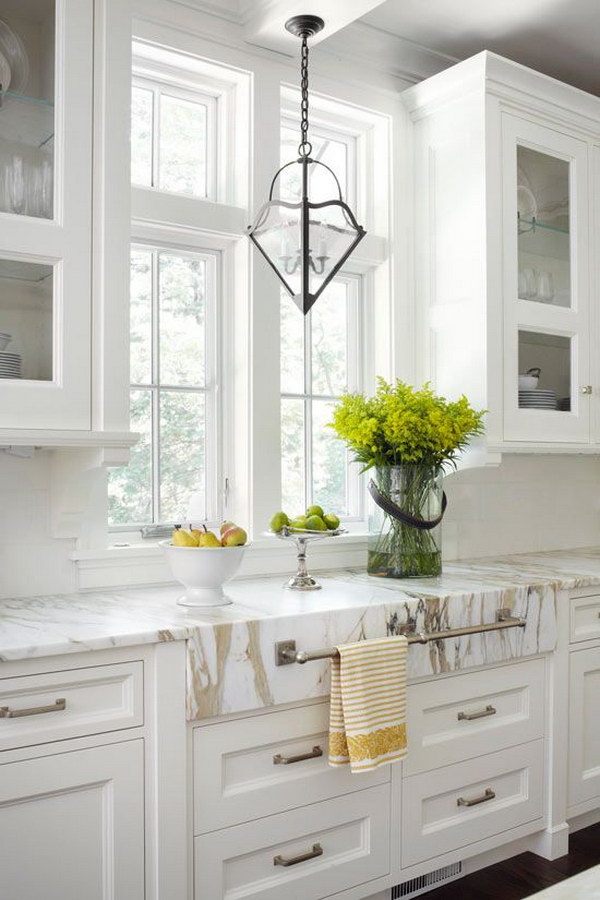 Recycled Glass Countertop With White Cabinets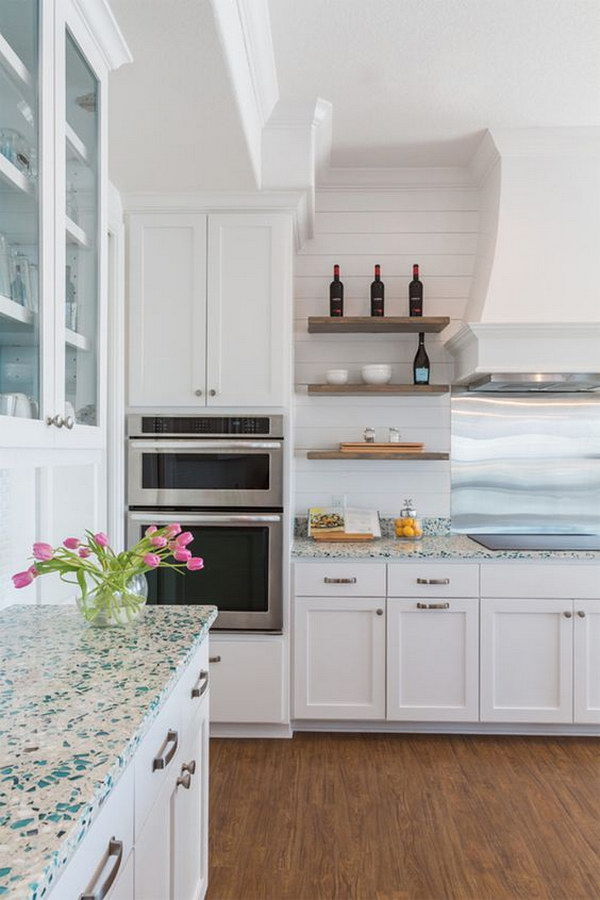 You might not have thought a recycled and cheaper glass could look so great here. via houseofturquoise.
Granite Countertops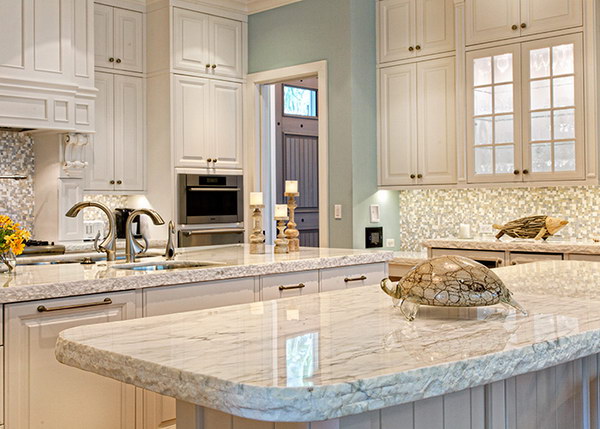 via realstonebahamas.
White Kitchen With A Bit Of Turquoise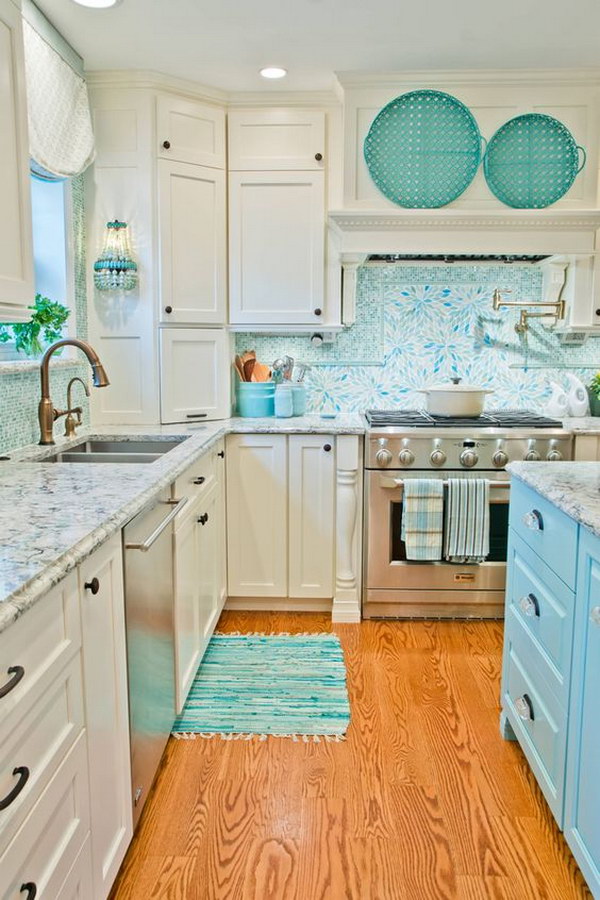 Add a bit of turquoise in your white kitchen. It's so beautiful.source.
Calacatta Gold and Butcher's Block Countertop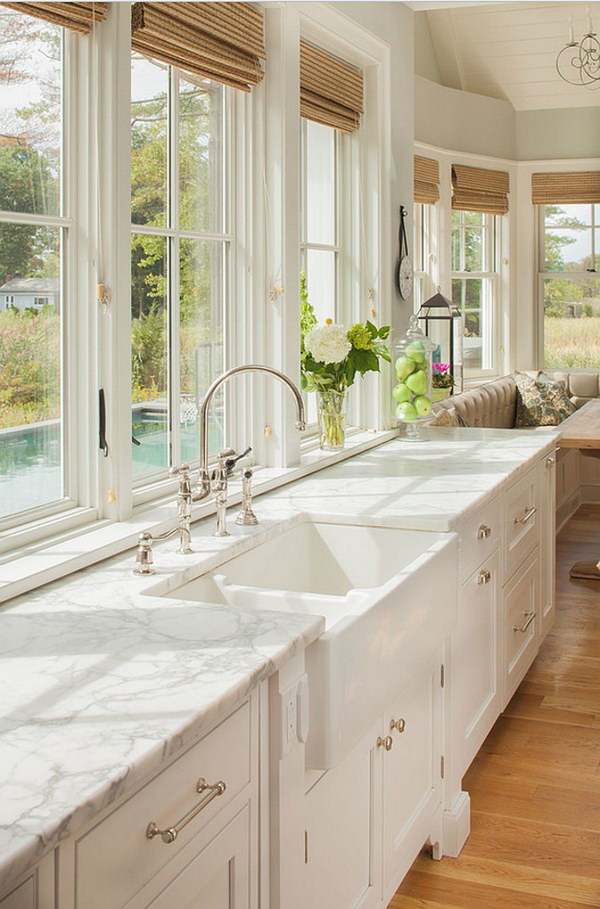 Elegant and simple choices with a white design. via homebunch.
LG Viatera Quartz Rococo Countertops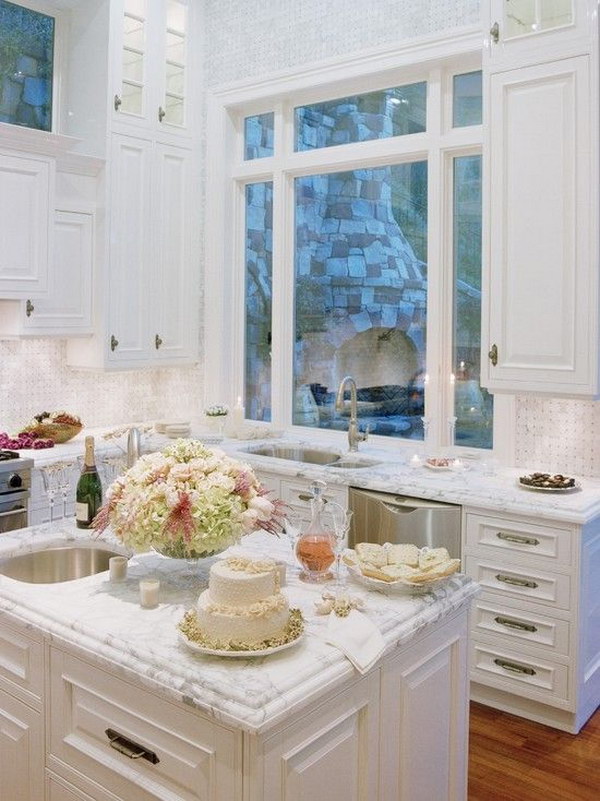 A white with a white might not work in theory, but here goes a beautiful fully white kitchen.
Stunning Calacatta Marble Island Countertop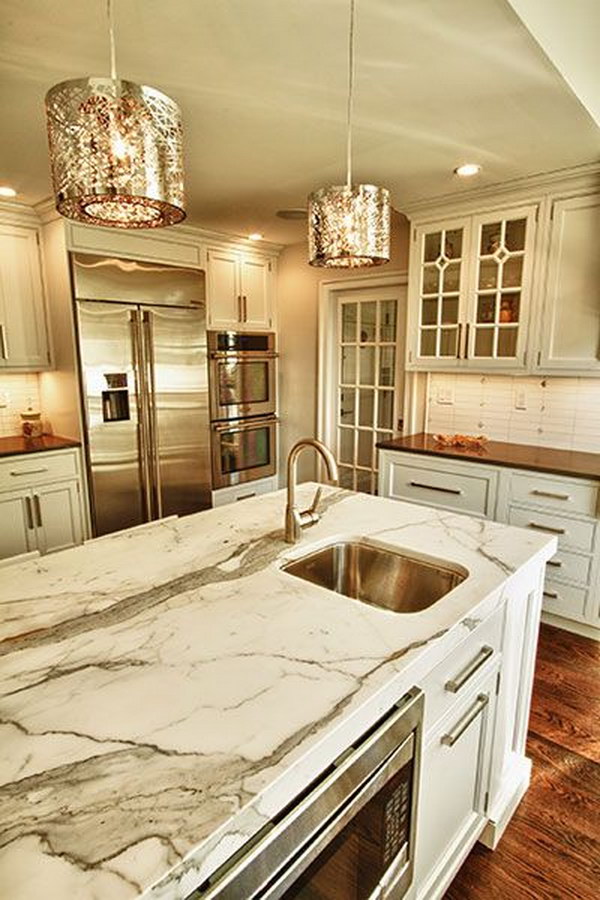 Kitchen islands are always elegant and give a character to your kitchen. And adding white shiny marble is a plus in elegance. Via thecreativeedgeinc.
Quartz Countertops That Look Like Marble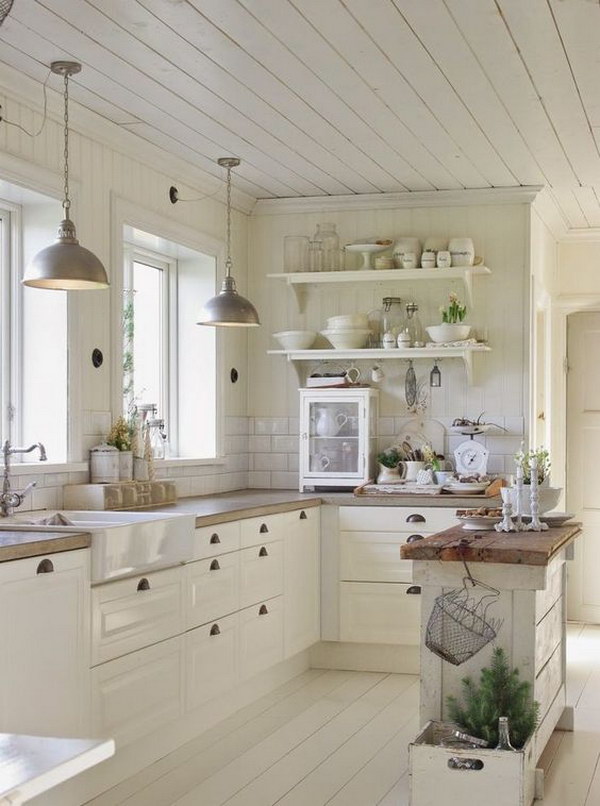 via ezyummy.
White Princess Quartzite Countertop With White Cabinets And A Pop Of Green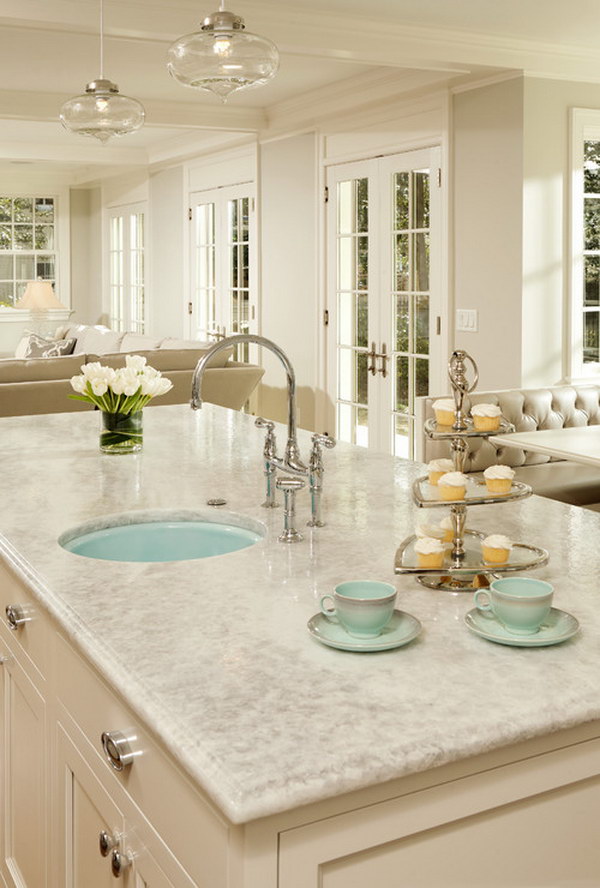 It gives a pearly feeling to your dream kitchen. via harrybraswell.
White Cabinets with Black Soapstone Countertops and Butcher Block Wood Island Countertops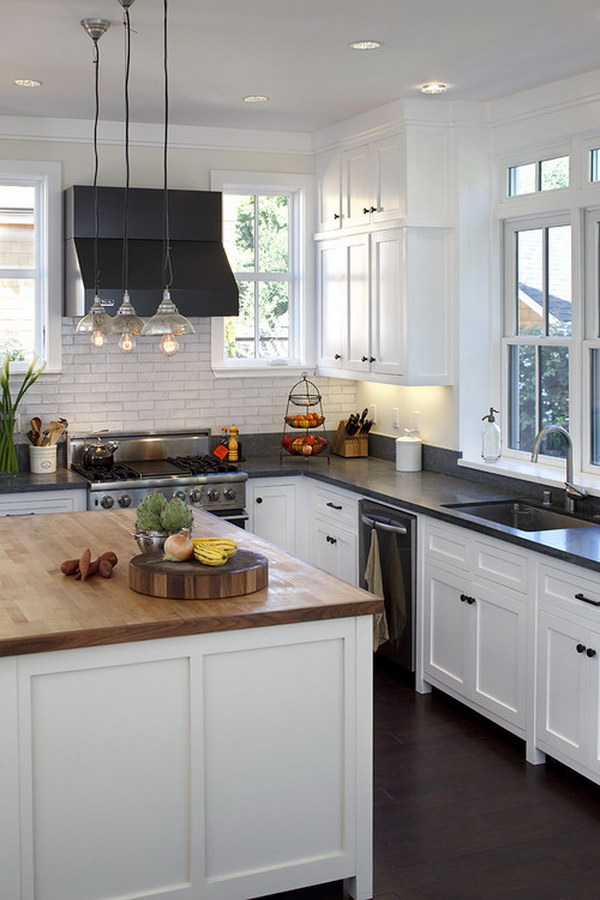 Make as many color and material combinations with a black and white and get a variety of character in your kitchen. via houzz.
White Cabinets with Black Natural Honed Soapstone Counter and Kitchen Bay Window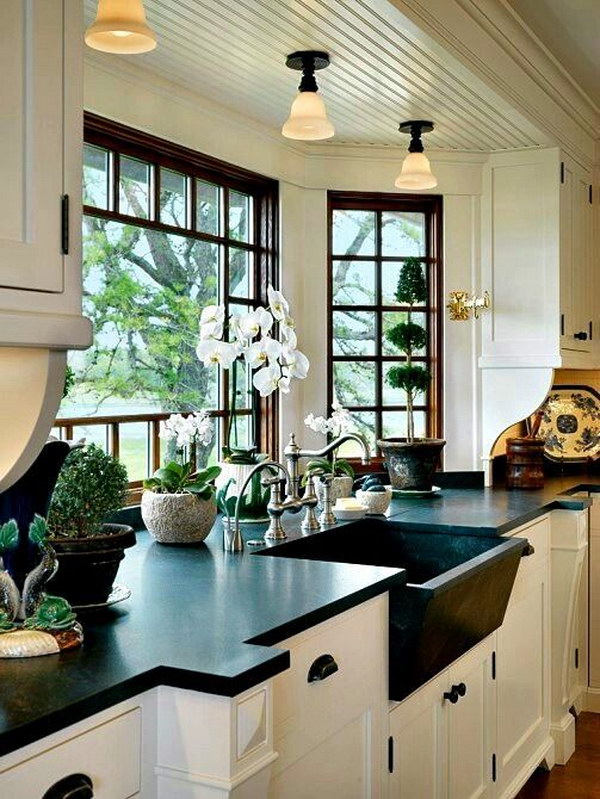 What is more attractive than a black and white combo! via homebunch.