Garden or backyard is an extension of your home where you, your family and friends can relax and have fun together. Creating a nicely tended, thought-out and pleasant backyard will enhance the livability and increase the quality and value of your home.
In fact, creating a dream backyard doesn't have to be hard and cost a fortune. There are many things that you can do that will cost very little and will make a massive improvement in your outdoor living spaces with a bit of creativity. Adding some colorful glass marbles to your fence, building an outdoor chalkboard for summer fun, creating some decorative crafts for your backyard, like a seashore wind chime, an easy mason jar lantern and more are all that you can make yourself.

In this post, we have rounded up a list of easy and budget-friendly garden or backyard projects, which will surely inspire you to instantly improve your outdoor décor. Please head over here and use these backyard improvement ideas to give yourself more room for entertaining, have a quiet place for relaxing and even to give your kids a new favorite place to play.
Make A Gorgeous Garden Gazing Ball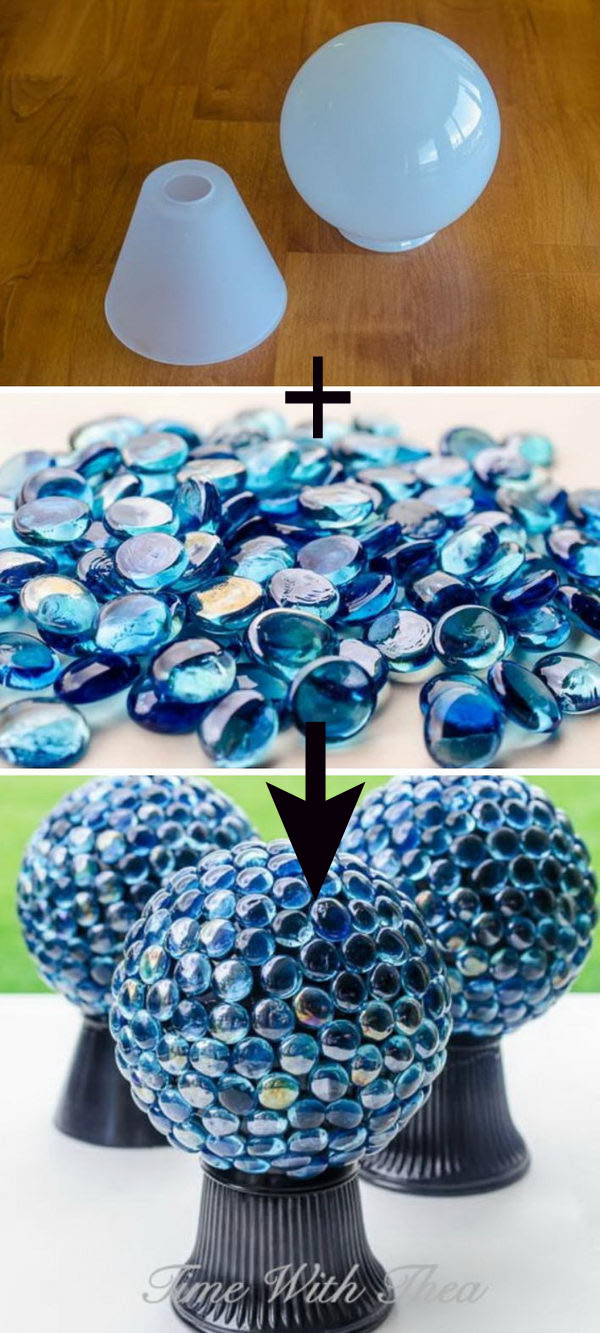 via timewiththea
Make a DIY Rain Barrel from a Garbage Can

via thethriftycouple
Word Rocks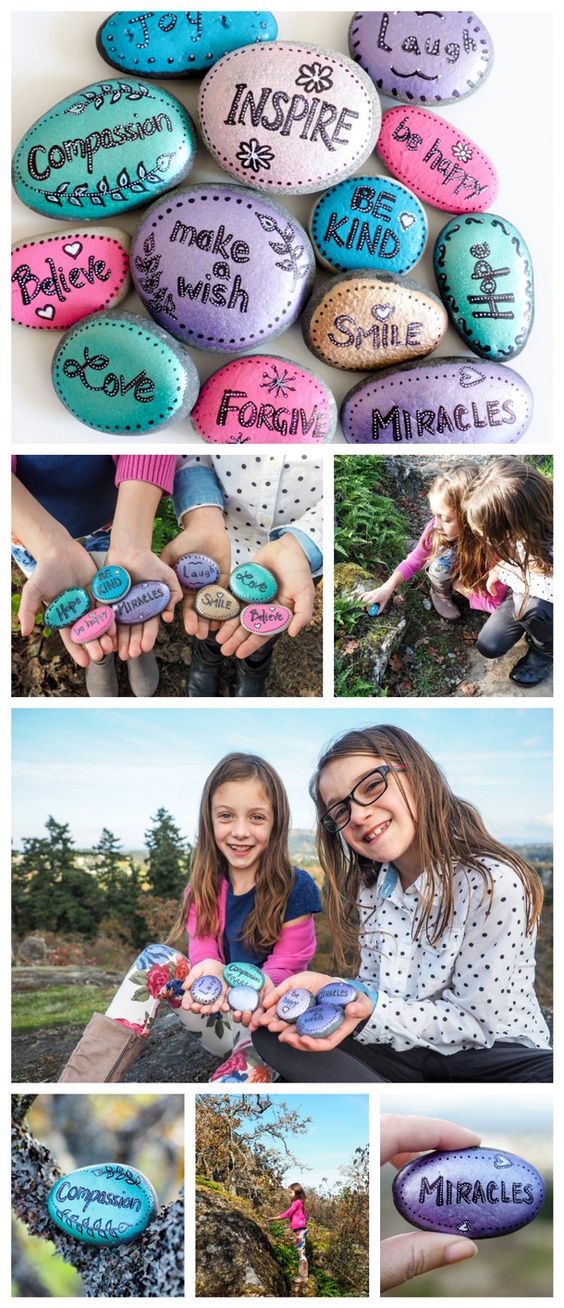 Bee and Butterfly Waterer

via chickenscratchny
DIY Cinder Block Raised Garden Bed

Cinder block raised garden beds are easy to build and will give you years of use! And they have all the cells so you can easily separate your herbs. via isavea2z
Ladybug Painted Rocks

via craftsbyamanda
Thumbprint Flower Pot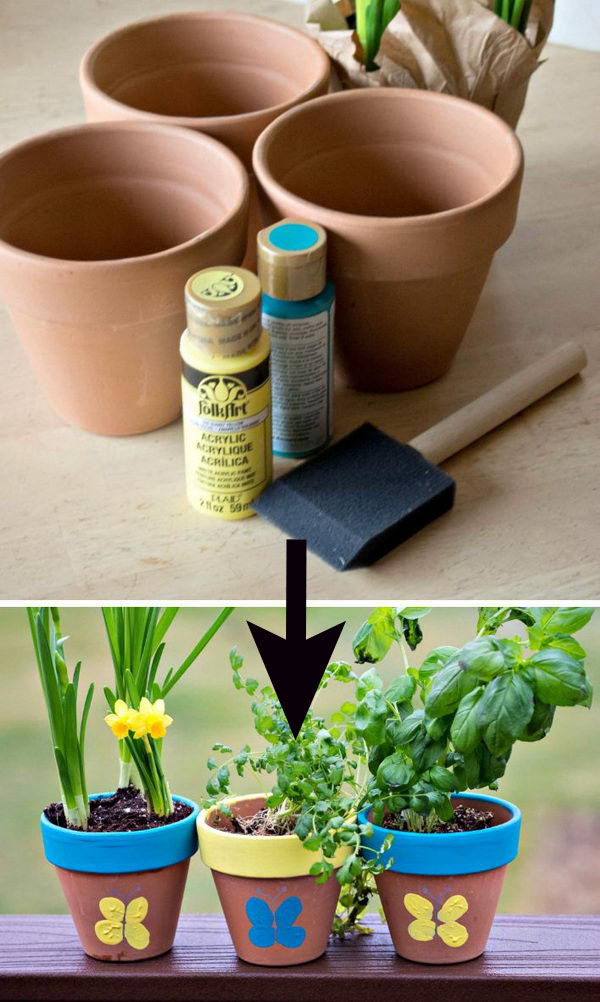 via upstateramblings
Garden Treasure Jars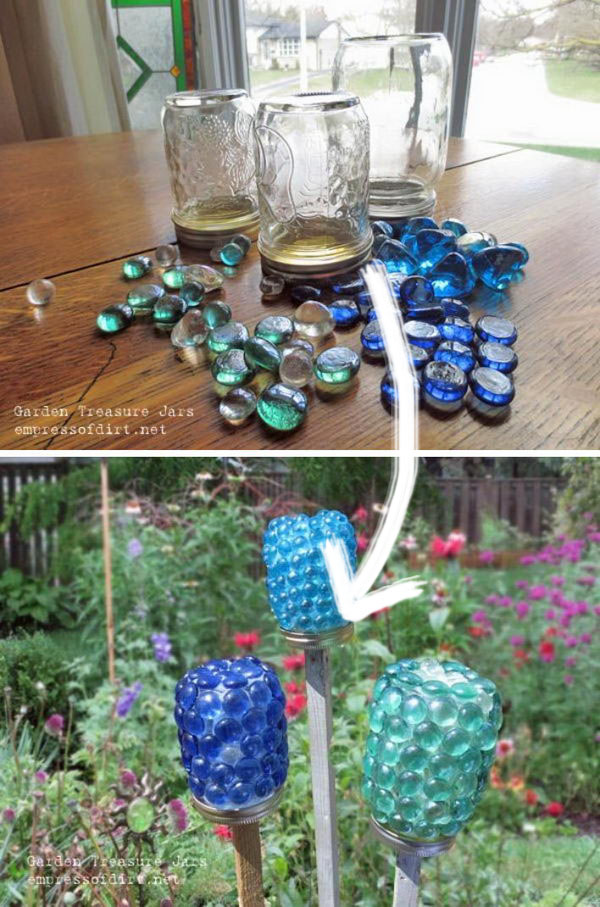 via empressofdirt
Make a Watering Can out of a Gallon Jug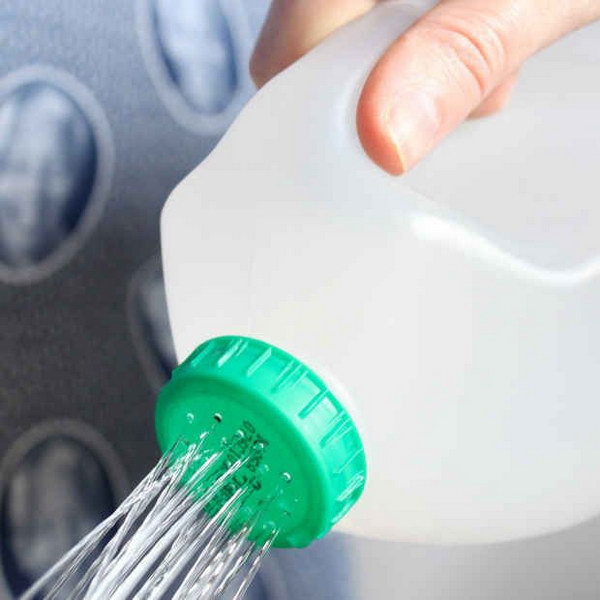 This super simple hack using an old milk jug is perfect for a new gardener that hasn't gone out and bought a $20 watering can yet. via source
Prevent Invasive Plants from Spreading Using a Plastic Pot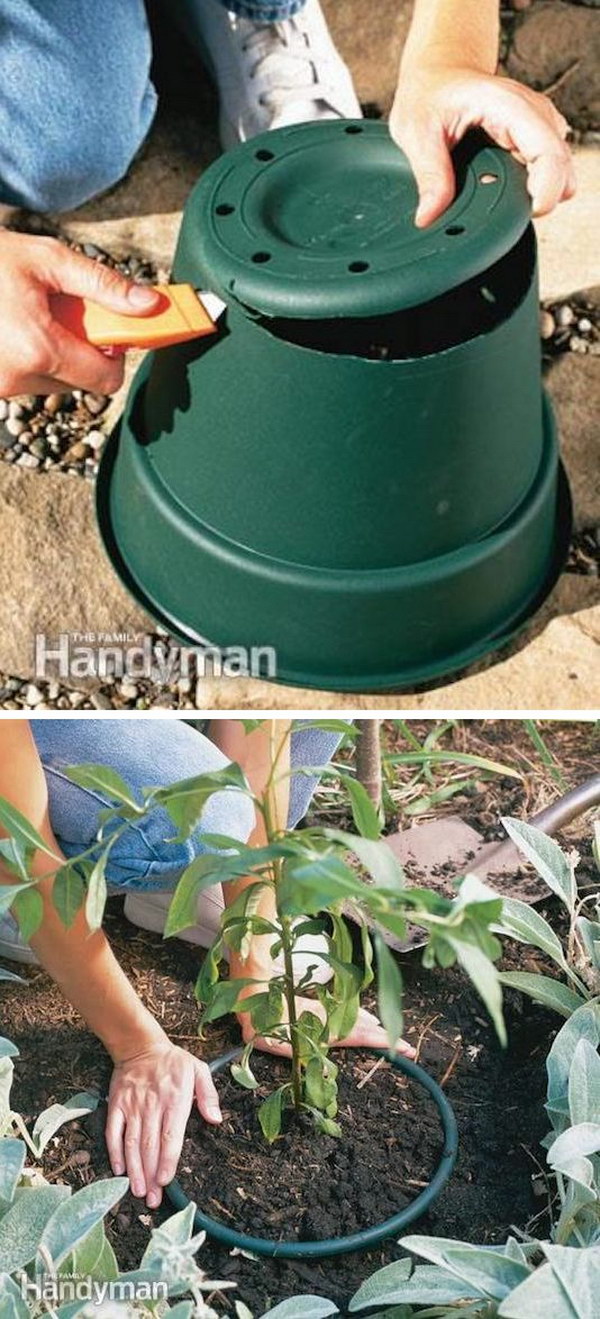 To stop herbs that spread via roots or runners, you can install plastic edging underground. Simply cut off the bottom off a a plastic pot and bury it in the ground! This can also give you better control over the size of the plant once it reaches maturity, and also protects the plants around it. via familyhandyman
Make a Garden Bed over an Existing Lawn with Cardboard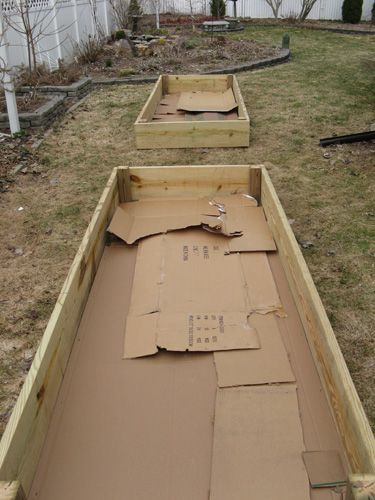 No funds for a raised garden bed? You can lay down cardboard over the existing lawn to make a garden bed. The cardboard blocks grass and weeds from growing by excluding light and provides an initial carbon layer for the bed. And it would save countless hours of taking sod out and produce healthy soil also! Make sure the cardboard layer have no gaps so that weeds cannot grow up between the cardboard pieces and into your garden. via backyardgardening
Create a Mini Greenhouse Using 2-liter Soda Bottles

Simply cut the bottom(1/4 part) off 2-liter soda bottles, you can use them to cover seedlings like mini greenhouses and get your seedlings off to a good start. The 3/4 part of a soda bottle makes for the perfect little dome to protect your plants from frost, wind, and strong rain. via welke
Make Beautiful Log Garden Planter

What a cool landscape design idea to turn logs into awesome garden planters! These wooden log planters look very original and enhance the overall beauty of your garden. via aproverbs31wife
Use Metal Trough as Container for Vegetable Garden and Install a Path Between Your Veggies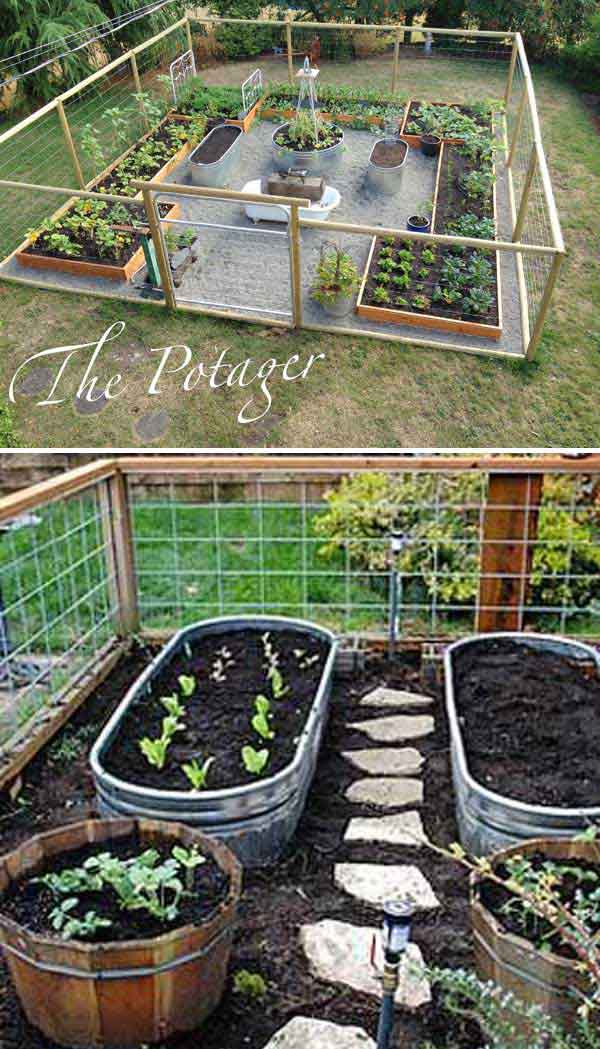 via houseandbloom
Hide Your Hose in a DIY Planter

Improve the look of your garden with this lovely little wooden planter. It also contains storage for your hose or other garden needs. via source
Use This Convertible Greenhouse To Control How Long Your Plants Need To Stay Outside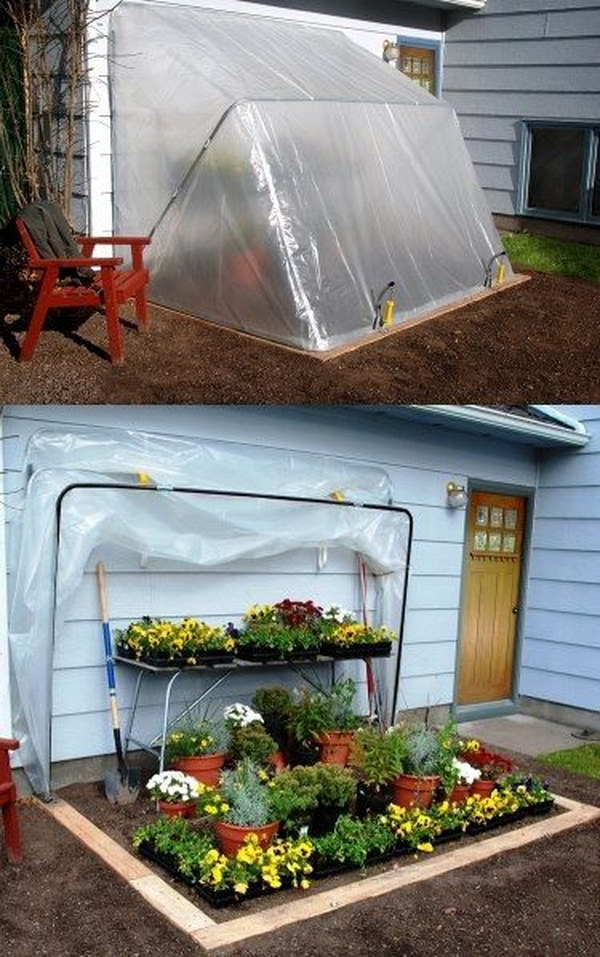 This convertible, tent-like plastic green house is great because you have complete control over how long your plants are exposed without having to move them in and out constantly. This is particularly great for climates that change quickly and frequently.
Start A Seedling In A Lemon Peel And Then Transplant The Whole Thing Into The Garden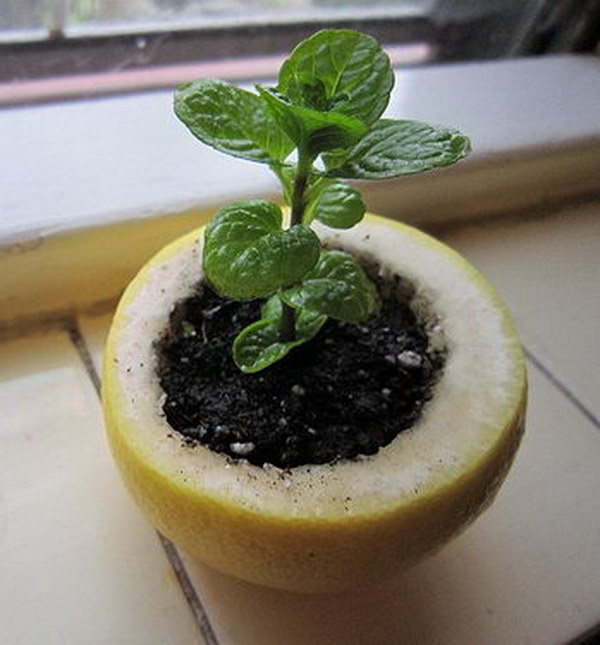 Don't have small seeding pots to handle? Thick citrus fruit peels can work just as well. You can fill them with dirt to start growing the plants and then transfer to the garden directly as the peel will decompose and nourish the growing plant there. via myromanapartment
Use An Old Hose To Keep Plastic On A Raised Bed Garden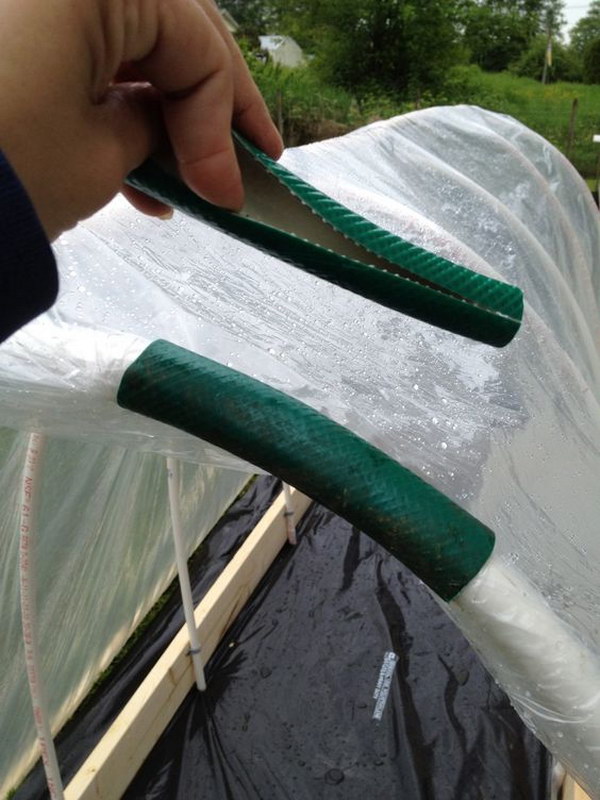 Some people use plastic covers to protect some plants from the harsher weather. You can buy tubing specifically to help secure the plastic, if you're making this structure yourself, but if you have any unused hoses they can also serve this purpose and help you save some money. via sowanddipity
Tower of Flowers

via marthastewart
Rock Garden Ideas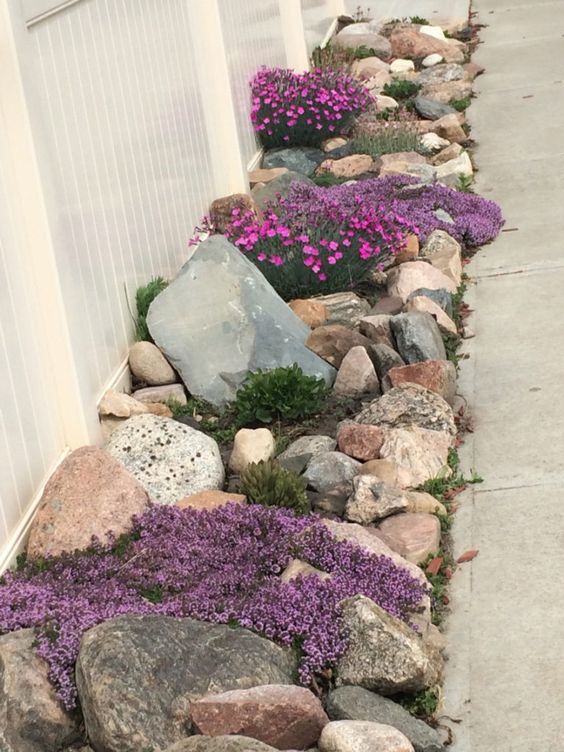 via homesthetics