If you are creating a gift list for someone who loves gardening, here are a few great gift ideas that will be sure to please the garden lovers in your life. Some of them can be bought in stores, while others are easy to DIY and provide step by step tutorials to follow. From thank you herb gifts and succulent monogram planter to charming pastimes gardening pendant, flower press magnets, hanging garden signs and more, these creative ideas would surely make the garden enthusiast in your life smile.

DIY Fairy House Planter
This actually isn't a fairy garden at all, but rather a terracotta planter which was decorated with painted pebbles and straw to look like the front door of a little house. It looks really sweet and magical though. via consumercrafts
Thumbprint Art Painted Flower Pots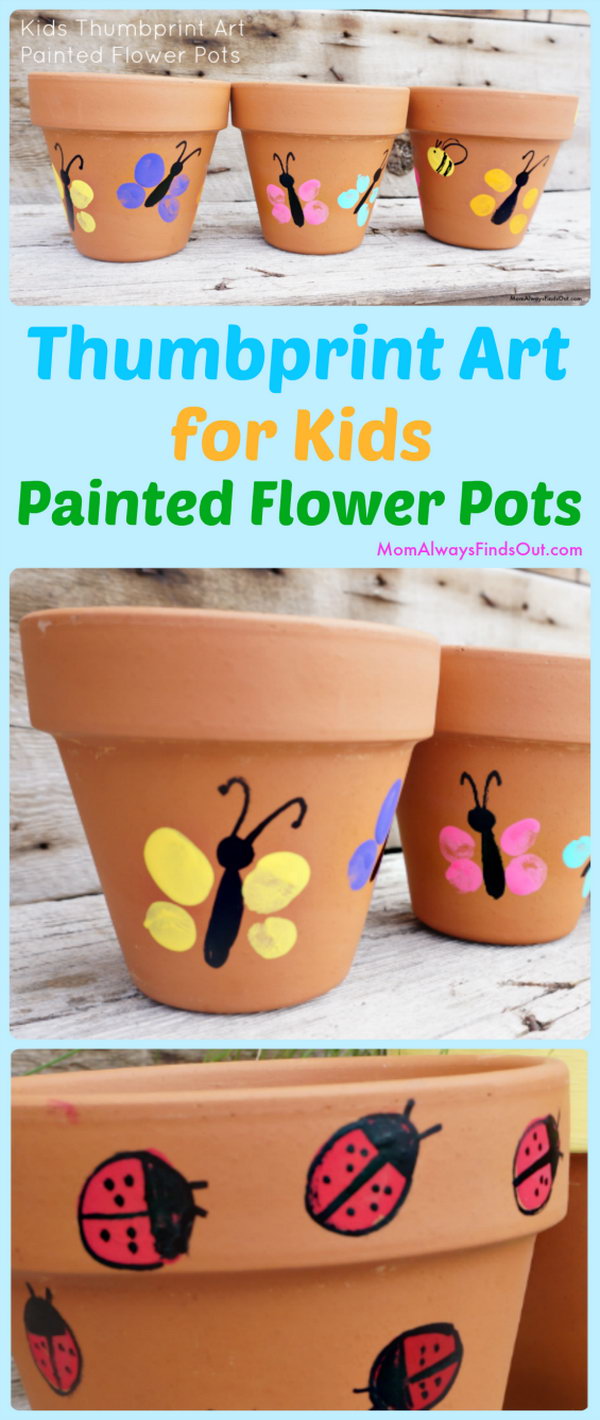 These pots are really bright and summery with their colored patterns, and the thumbprint shapes also add a cute, original detail. via momalwaysfindsout
Painted Treasure Rocks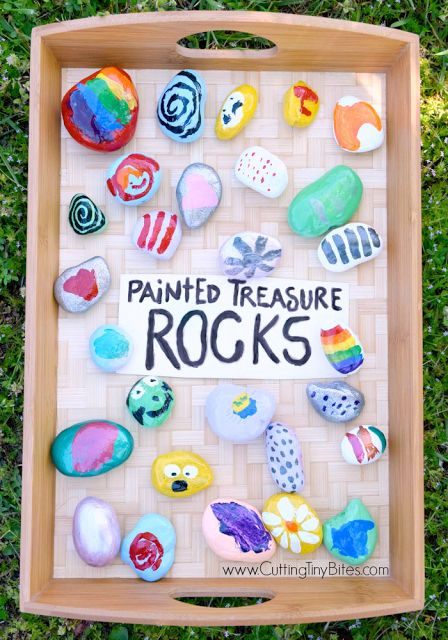 via cuttingtinybites
Ladybug Painted Rocks

via craftsbyamanda
Flower Fairies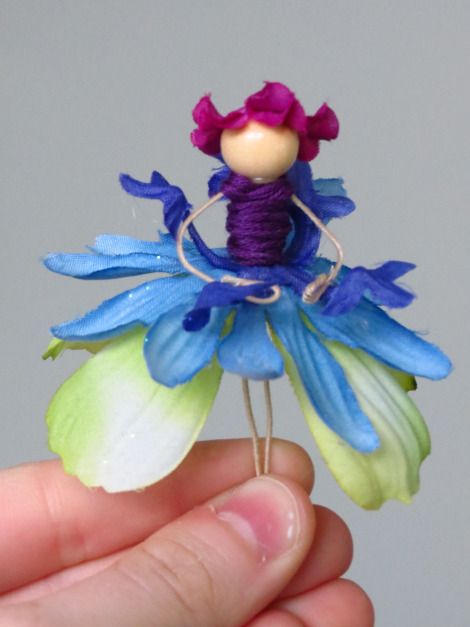 via source
DIY Lighthouse Made From Terra Cotta Clay Pots

via ehow
DIY Seashell Succulent Planter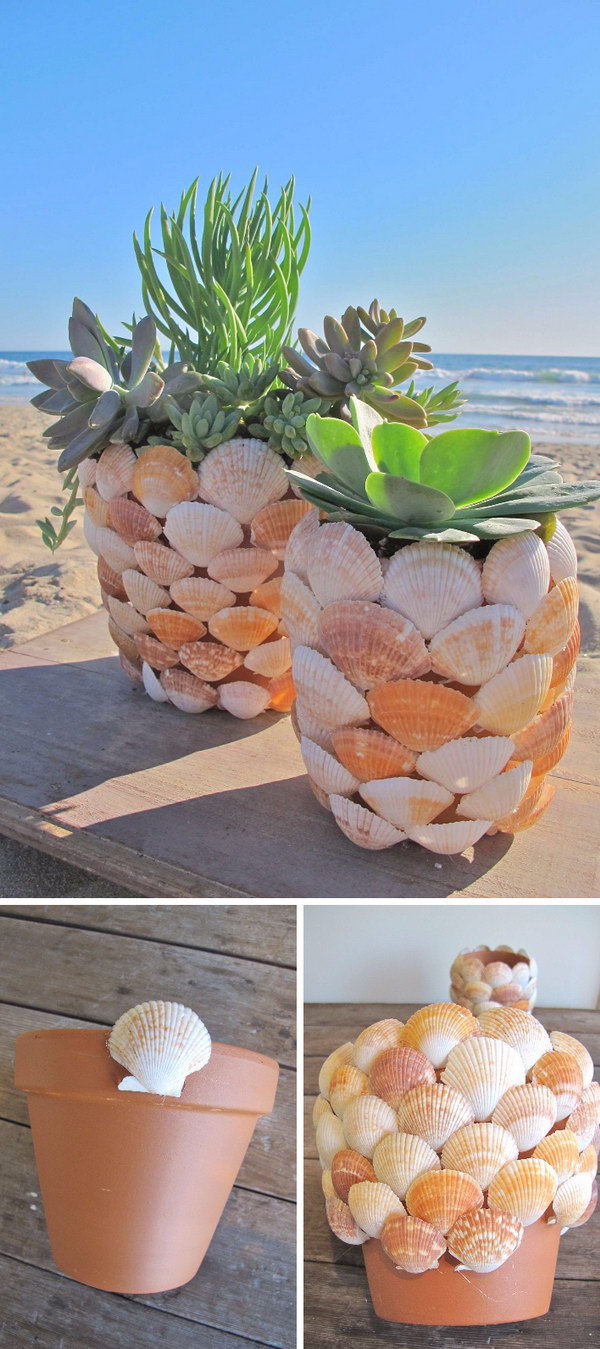 via billabong
DIY Garden Gazing Ball Made Out Of Dollar Store Items

via timewiththea
Pink Garden Tool Set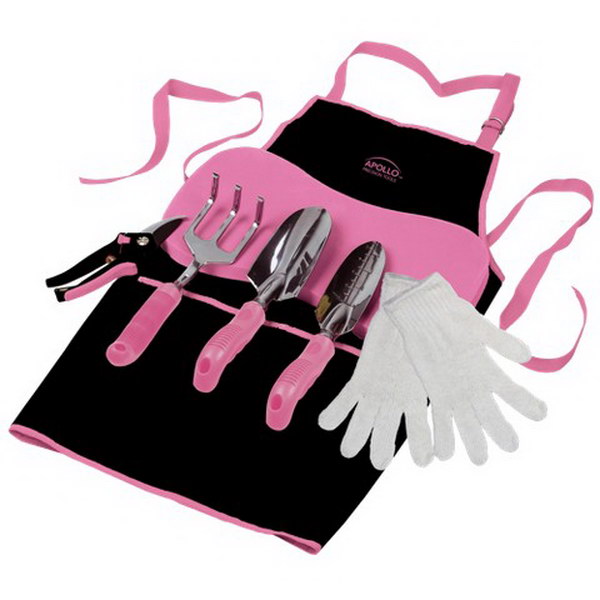 Get this seven-piece garden tool set via Apollo.
Garden Gift Basket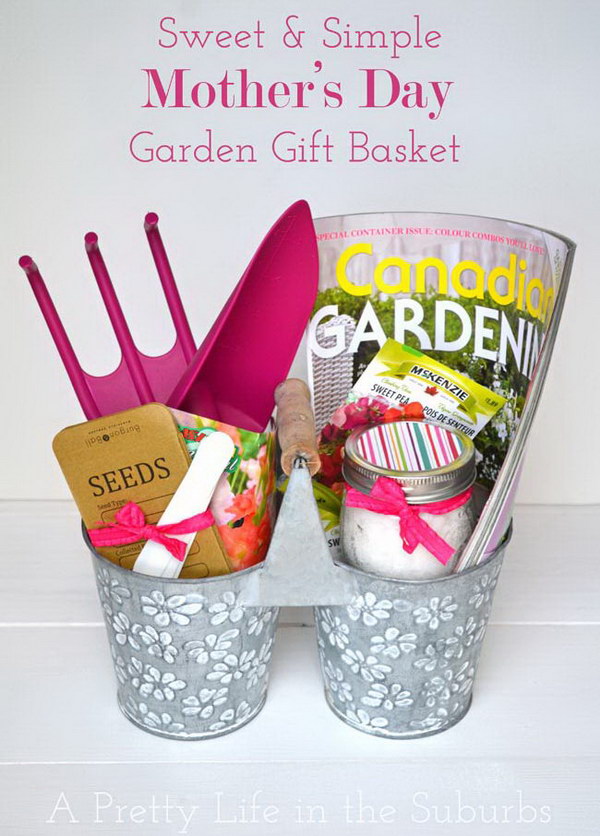 Simply fill some tin buckets with garden magazines, tools, and seeds! This will be a sweet & super simple Mother's Day gift! See more details via A Pretty Life in the Suburbs.
Charming Pastimes Gardening Pendant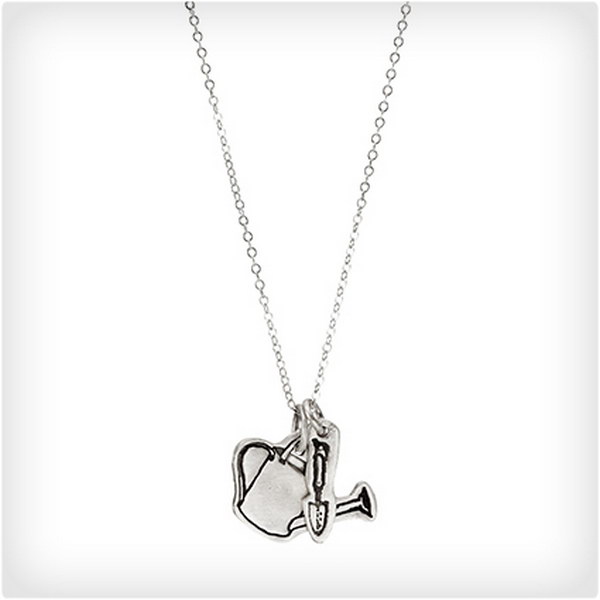 This beautiful piece features a spade and a watering can, two tools that every gardener is very familiar with. It must delight gardeners and urban farmers alike in your life! Via Uncommon Goods.
Succulent Monogram Planter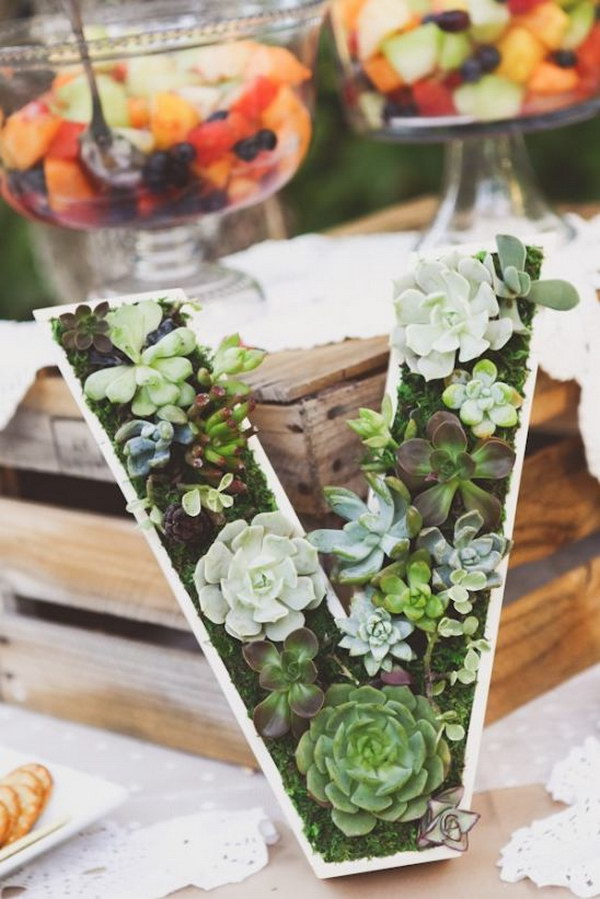 This succulent monogram planter makes a perfect gift for garden lovers in your life. It also makes a great wedding decor too. source.
Clothespin Flower Pot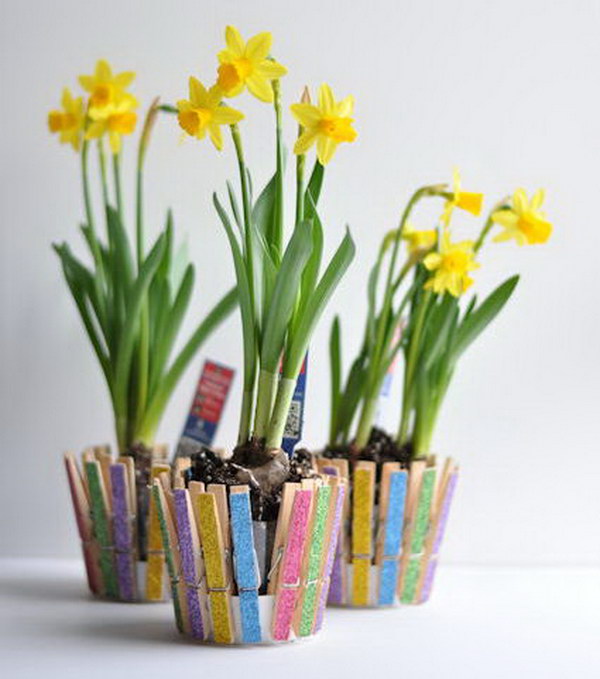 Get your leftover wooden clothespins painted and make a sweet little container for springy flowers. Great spring gifts for neighbors, teachers. Tutorial via This Heart of Mine Blog.
Hanging Garden Signs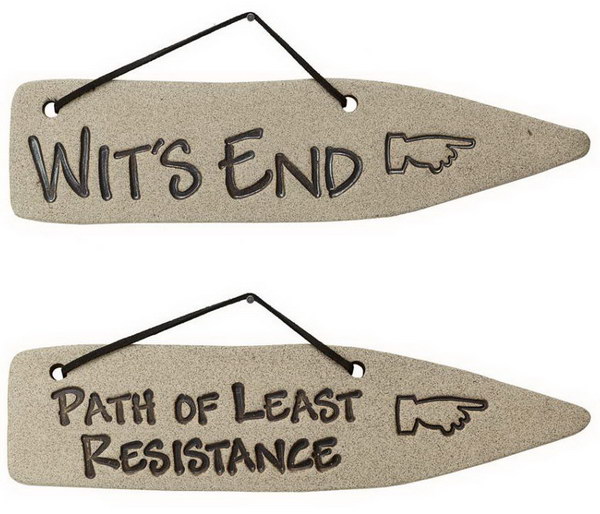 Watering Can Gift Basket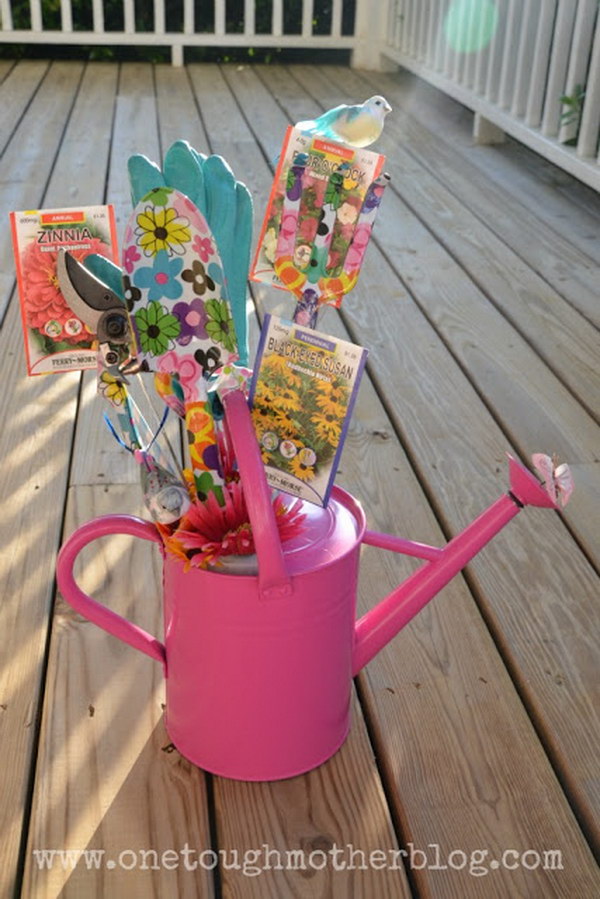 Fill a cute watering can with gardening goodies like garden magazines, gardening tools, seeds and more. A simple and useful gift for anyone who loves gardening in your life! See the tutorial via Sweet Tea and Saving Grace Blog.
Thank You Herb Gifts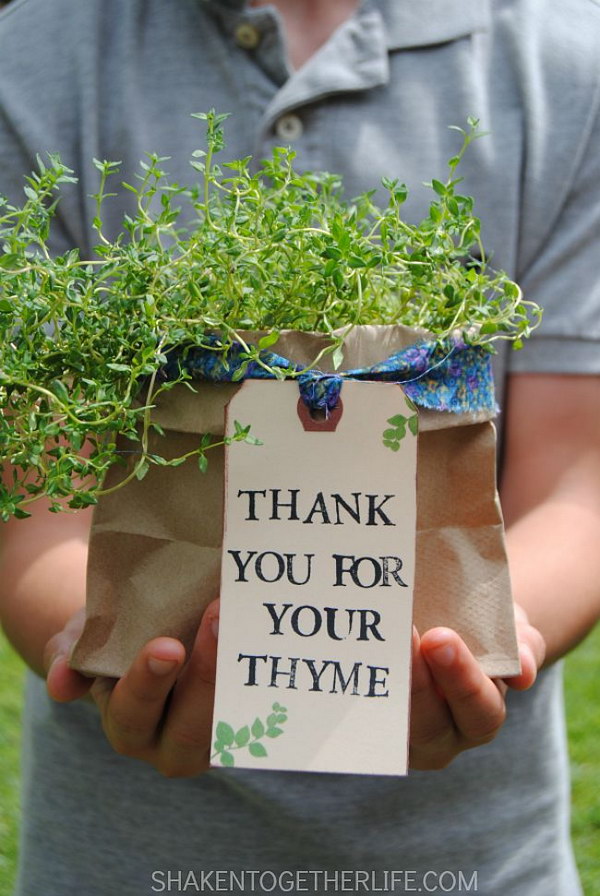 A hand stamped tag and a pretty fabric tie make these Thank You Herb Gifts the perfect Spring gift for teachers, neighbors and more! See more details via A Night Owl Blog.
Seed Keeper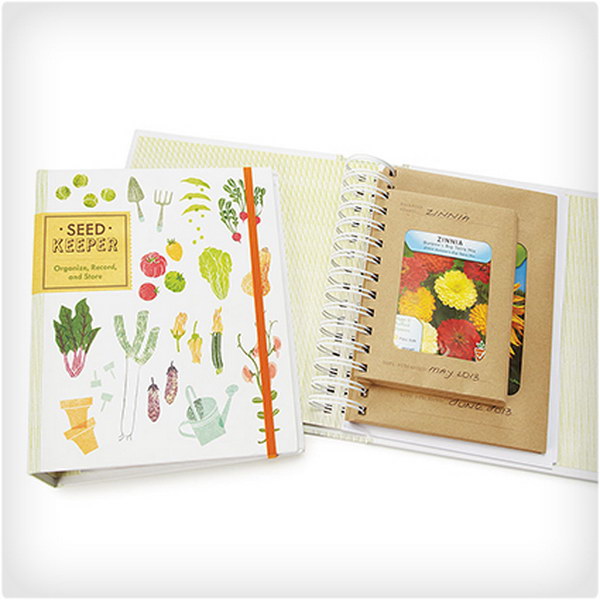 This seed keeper book is the perfect companion for any gardener to store their growing collection of seeds with those easy-to-label envelopes, helpful tips, and endearing illustrations. It is a wounderful gift for anyone who loves gardening! Via Uncommon Goods.
Flower Press Magnets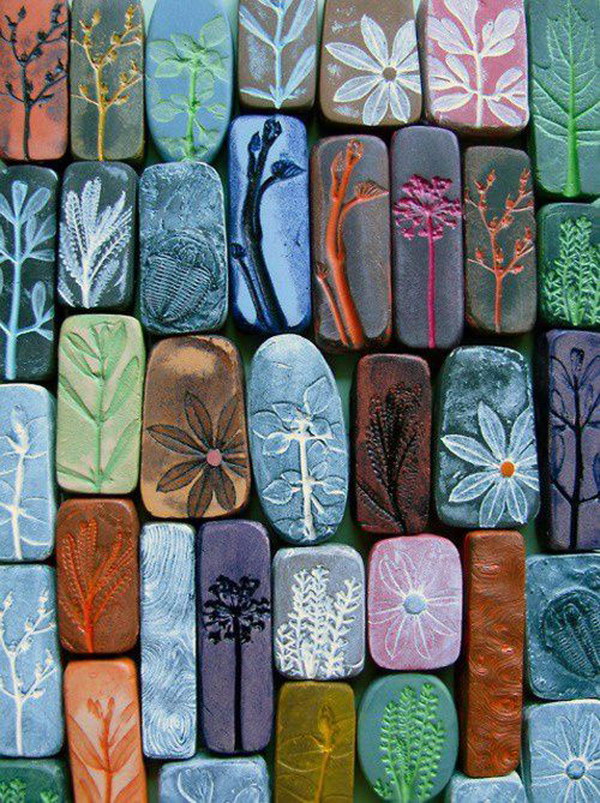 You can make these beautiful magnets with a few simple materials, plants and clay. cheapcrafting.com.
Preserving Your Harvest: Herb Salt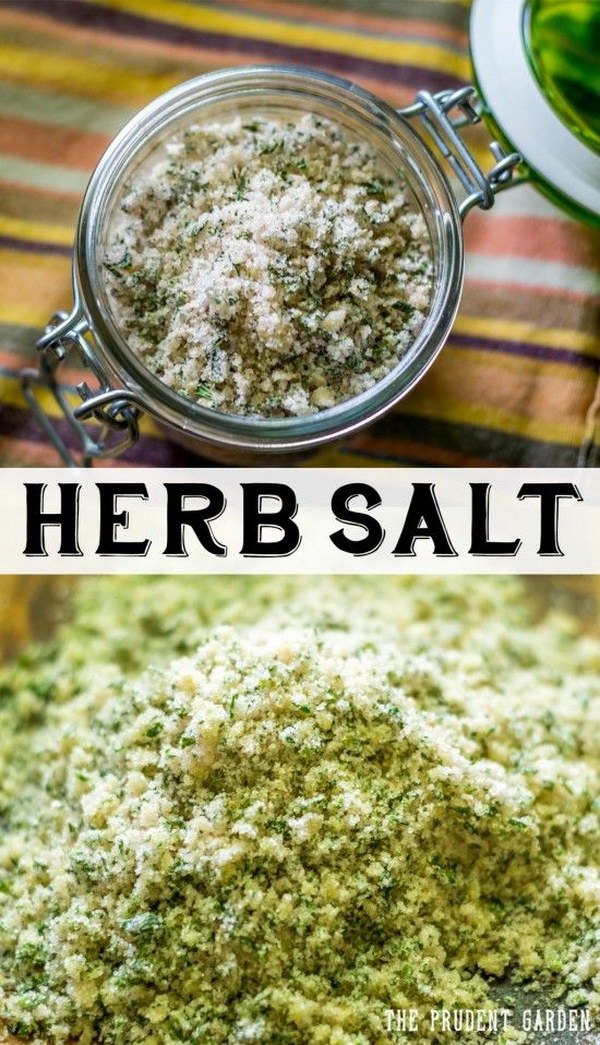 Preserve your herbs by making flavorful herb salts. This makes perfect gifts from the garden. theprudentgarden.com.
DIY Rainbow Garden Markers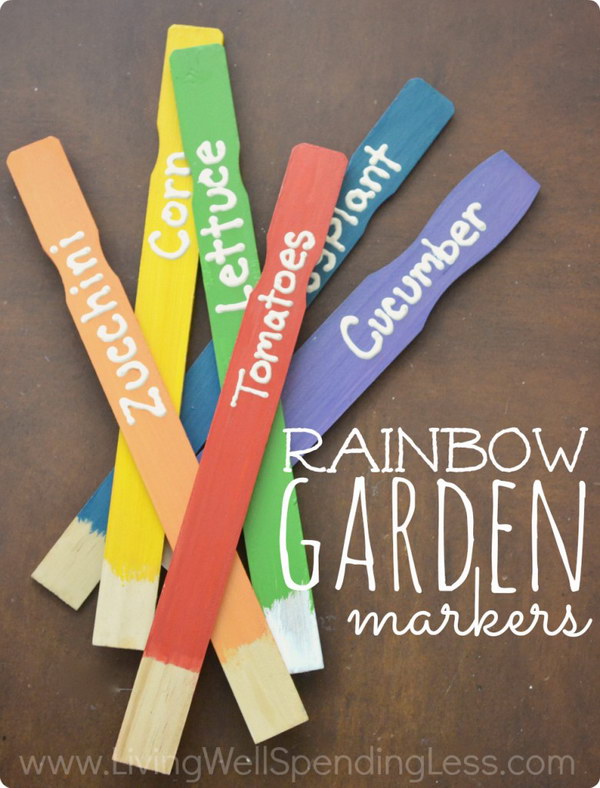 These rainbow garden markers are easy to make and super cute in herb pots or flower gardens as well! They make great gifts for your friends who love gardening. Quick tutorial via Living Well Spending Less.