Shopping for your best friend ought to be easy. After all, you know everything about them. They have shared their life with you; it is totally normal to want to surprise them with a gift on a special occasion, or no occasion at all. But sometimes, the people we are closest to are the hardest to shop for. That is when you turn to DIY.
You may want to DIY your next best friend gift for lots of reasons. Do they already own everything they need or want? Are they the type to appreciate something handmade? Do you want to honor their life choices by upcycling leftover supplies into something useful?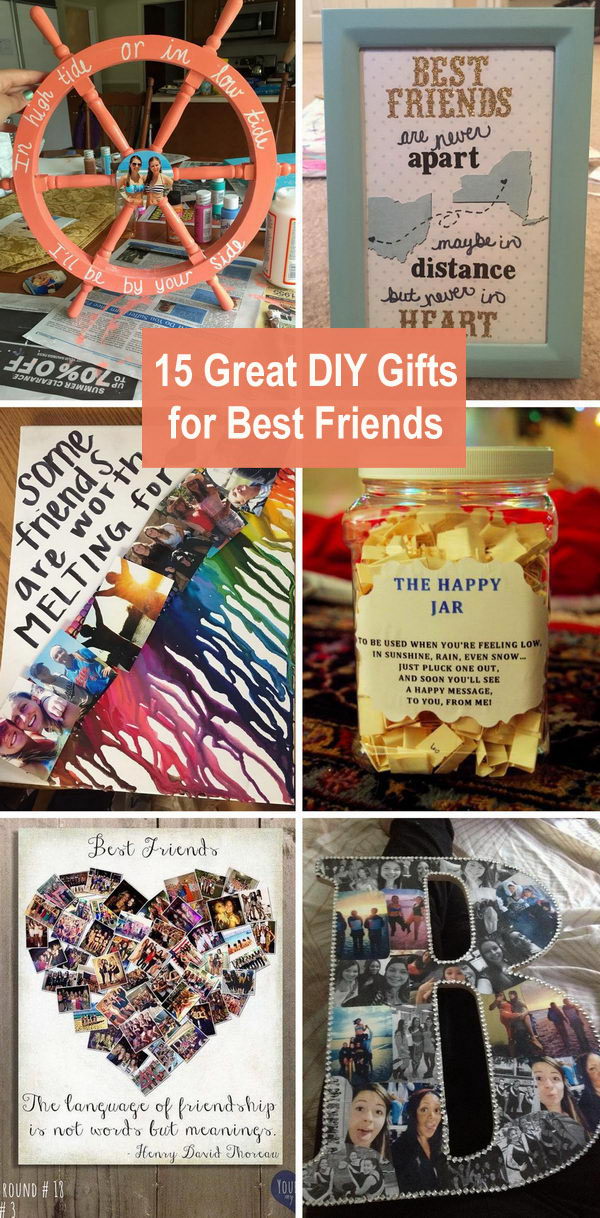 Whatever reason you have for wanting to do it yourself on your besties next gift, something in this list of DIY gifts ought to be perfect. Scroll through and find the one that screams your best friend's name.
Long Distance Friendship Picture Frame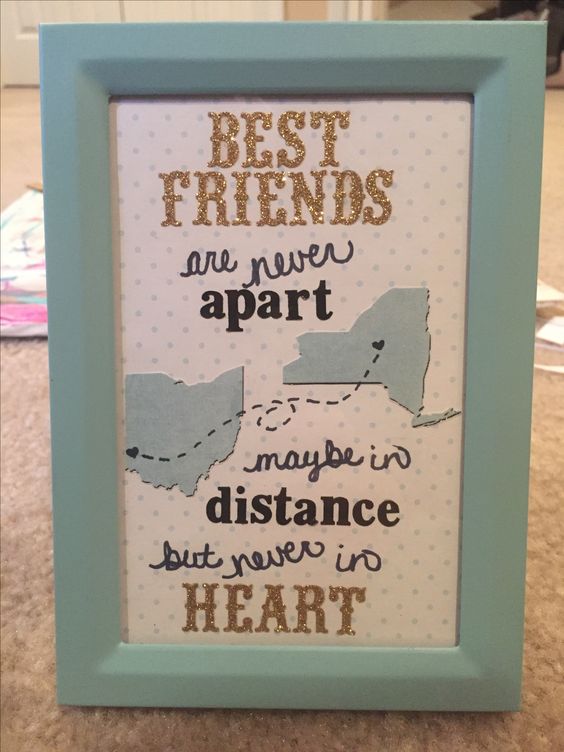 Best Friends are Never Apart, Maybe in Distance but Never in Heart Frame
Monogram with Photos and Rhinestones for Best Friend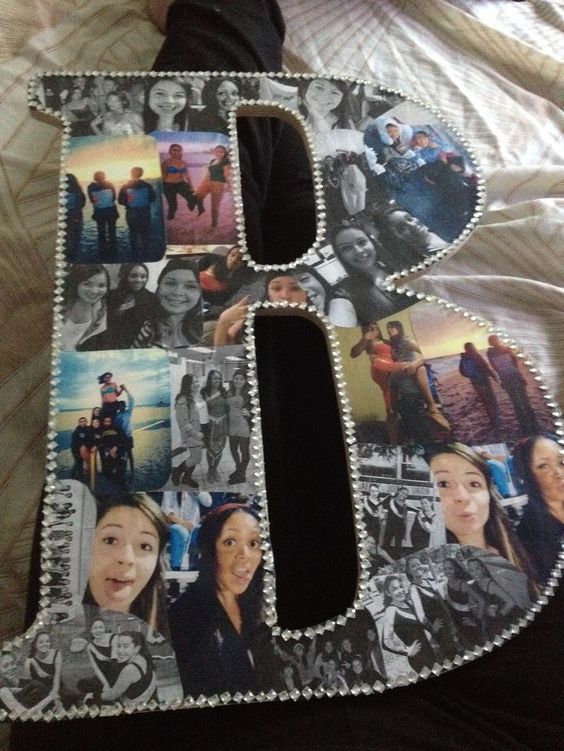 DIY Sharpie Mugs

Gift for Best Friend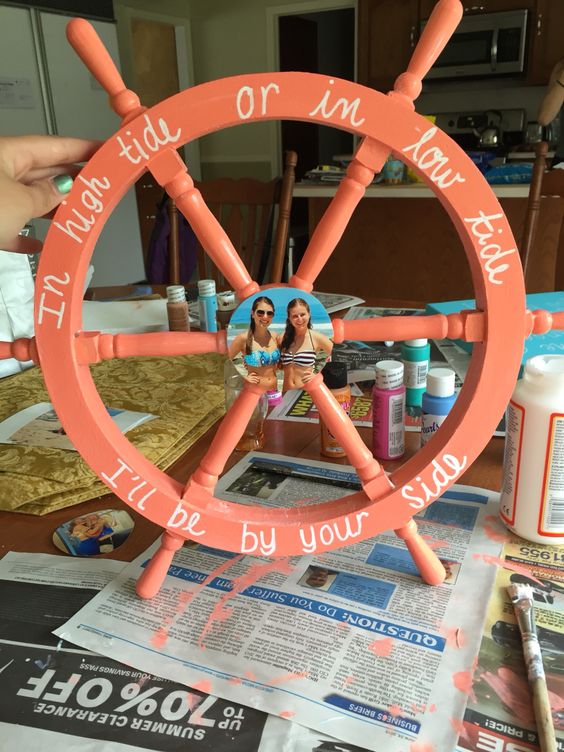 The Happy Jar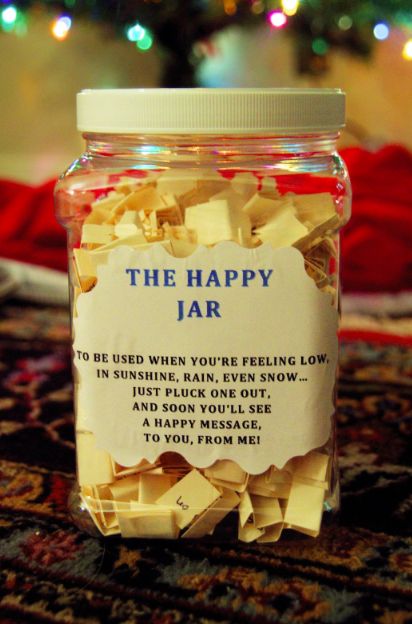 via armylifefromthewife.
Reasons Why I Love You Jar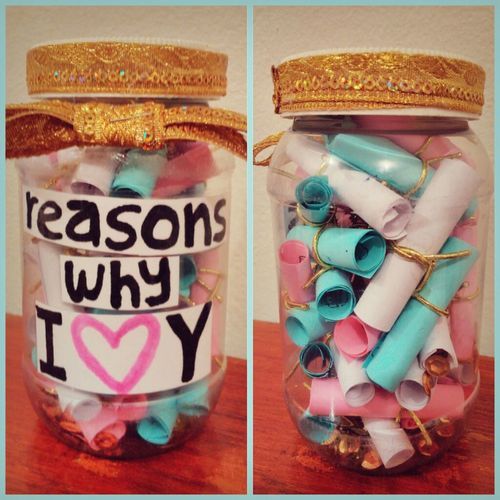 Concert Ticket in the Balloon for Best Friend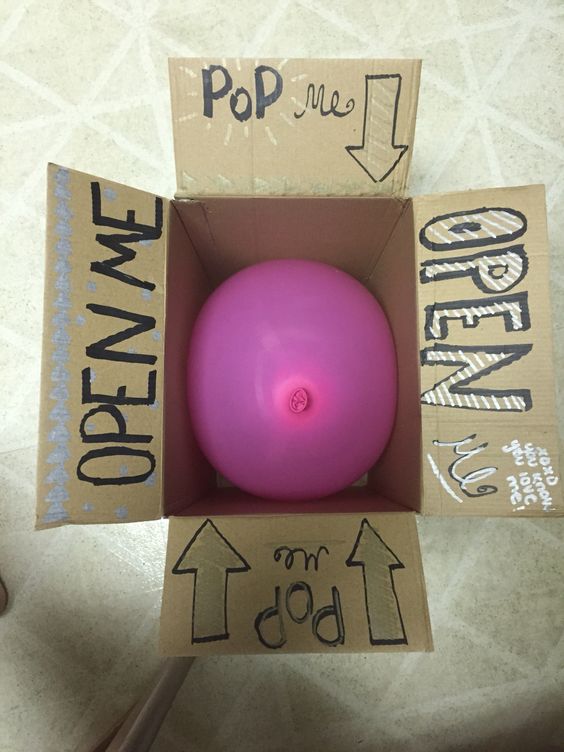 Emergency Chocolate Supply

via youtube.
Bedazzled Wine Bottle with Photos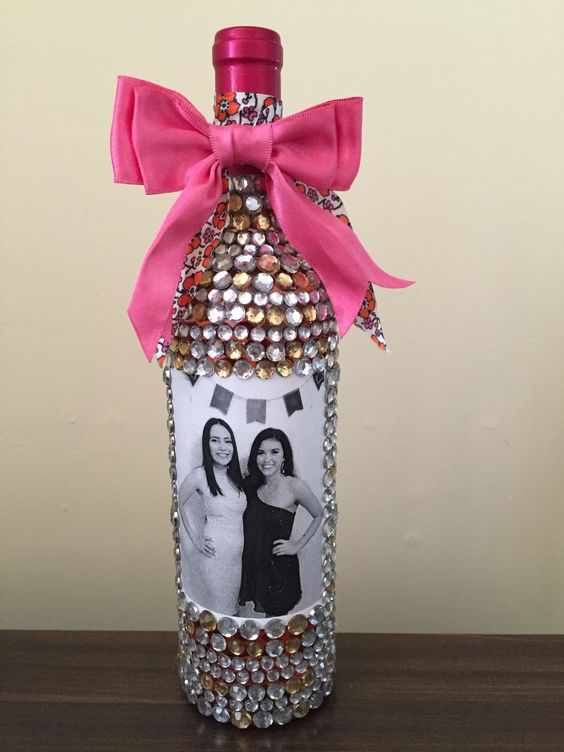 3 Strand Braided Wire Bracelets with Beads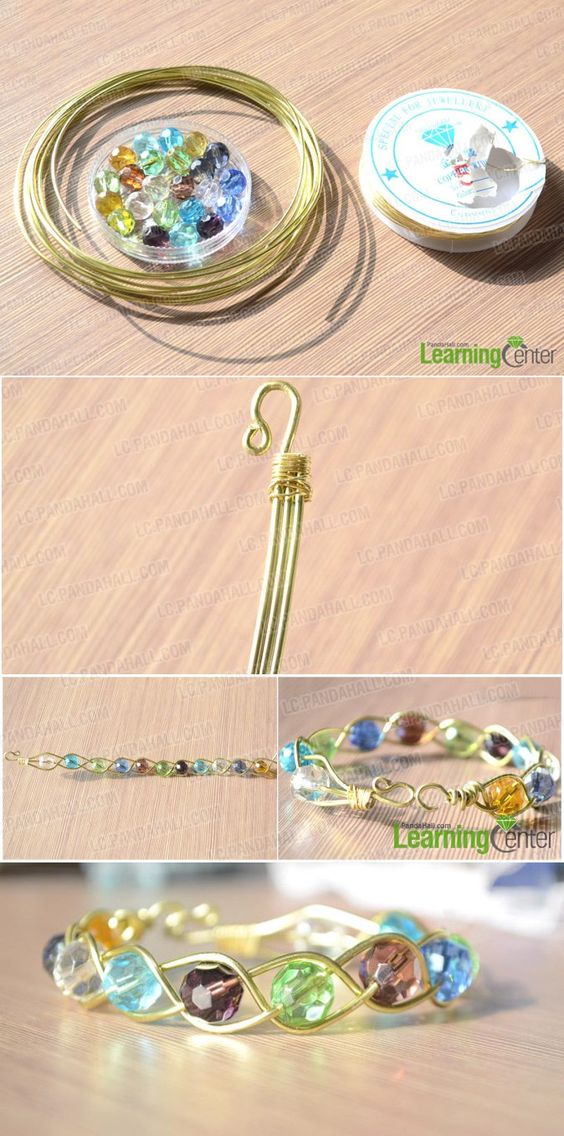 via pandahall.
Memory Jar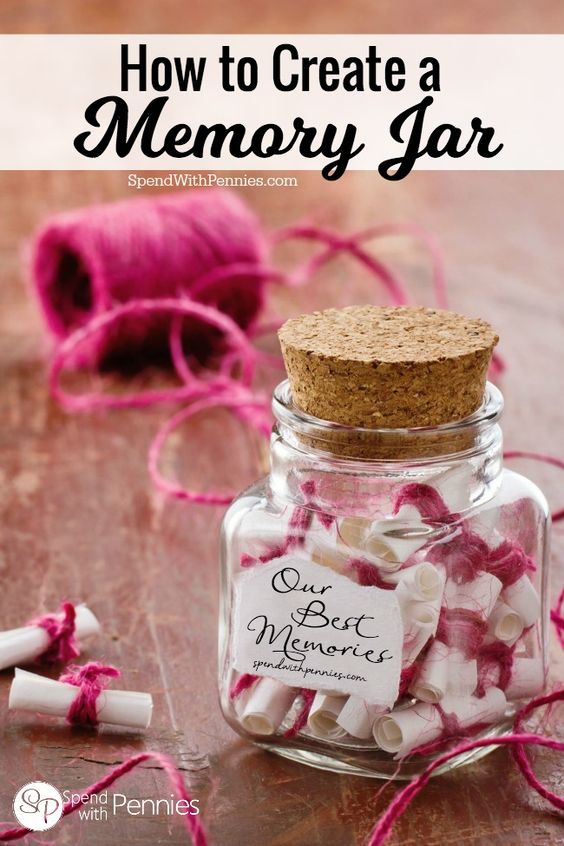 via spendwithpennies.
Photo Collage Gift for Best Friends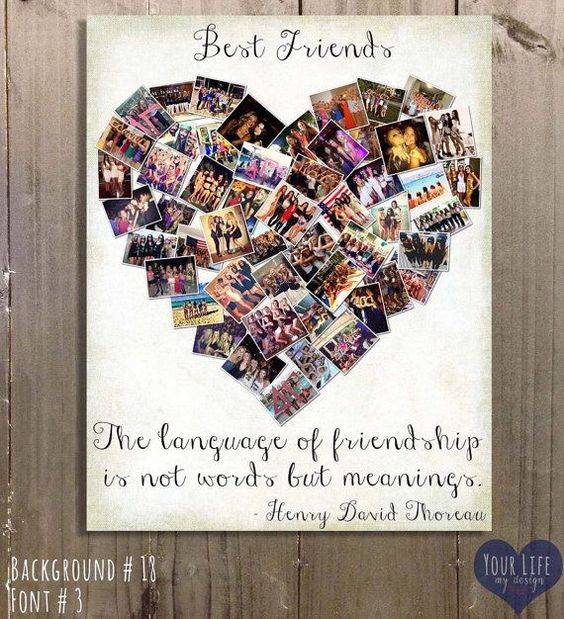 Survival Kit for Friends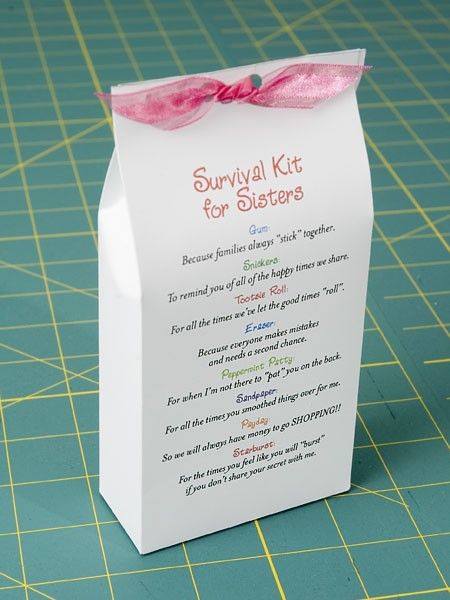 via giftsucanmake.
DIY Sun, Moon, Earth, and Sky in These Fun Element Jar Necklaces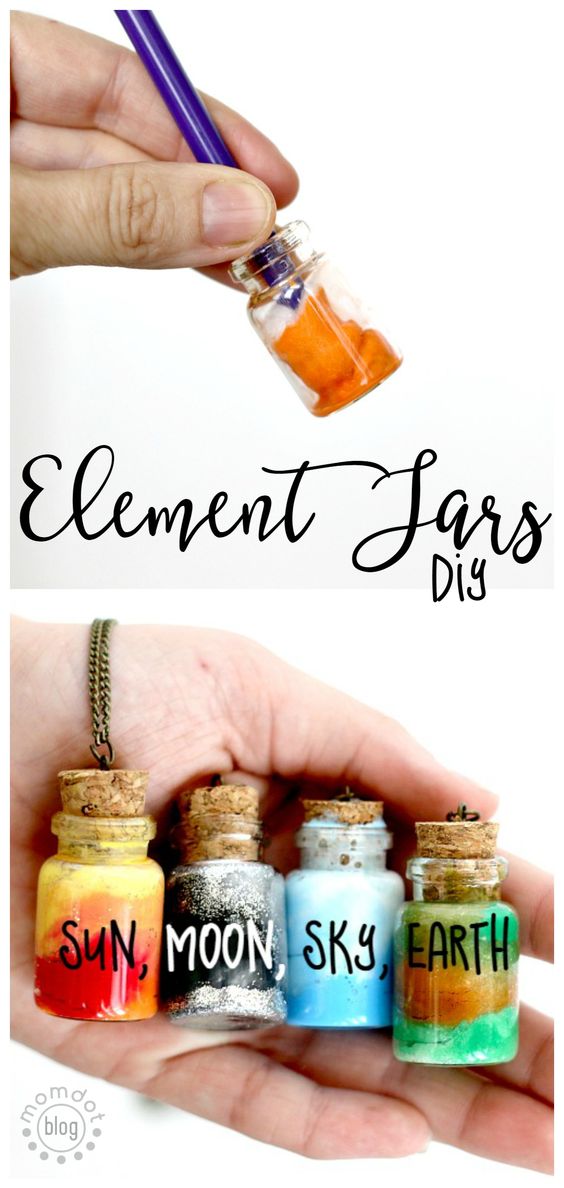 via momdot.
Melted Crayon Pictures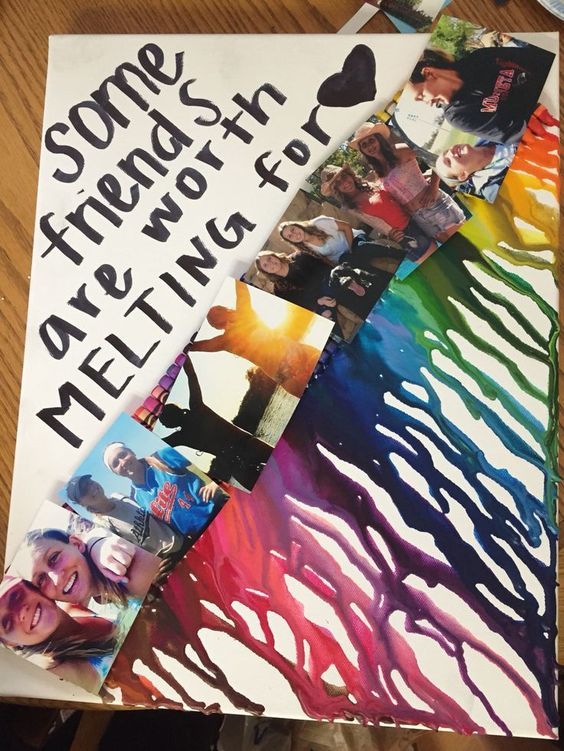 DIY Lush Lip Scrub

via diyjoy.