A mirror's sleek and shiny appearance is a showstopper. Mirrors juggle both functionality and style with ease. The mirror's reflection enlarges a room while showing a person's hair, makeup, and clothing appearance before leaving the house. In the same vein, guests will notice a mirror because the mirror's frame transforms mirrors into a focal point.
With the right frame, mirrors provide a pop of color in a neutral room or personality in a dull space. Mirrors balance outrageous room decor with its classy appearance. Likewise, it turns on the charm in a standard room because of its classy appearance. Regardless of the frame selected, the results drastically change the area.

What's better than purchasing mirror frames is creating DIY mirrors. Small mirrors, large mirrors, long mirrors, circular mirrors – no mirror is beyond decoration. Channel those creative juices with these DIY mirror styles too awesome to ignore. Take completed masterpieces to your bedroom, bathroom or living room.
DIY Live Edge Mirror

Paper Flower Decorated Mirror
With a little time and effort, you can add poly-fabric flowers that have been dipped in plaster to the border of a beveled mirror. Paint the flowers to resemble dried flowers and add some lights for the perfect vanity. The charming end-result is worth the effort of this DIY project. via familycircle
DIY Tiled Mirror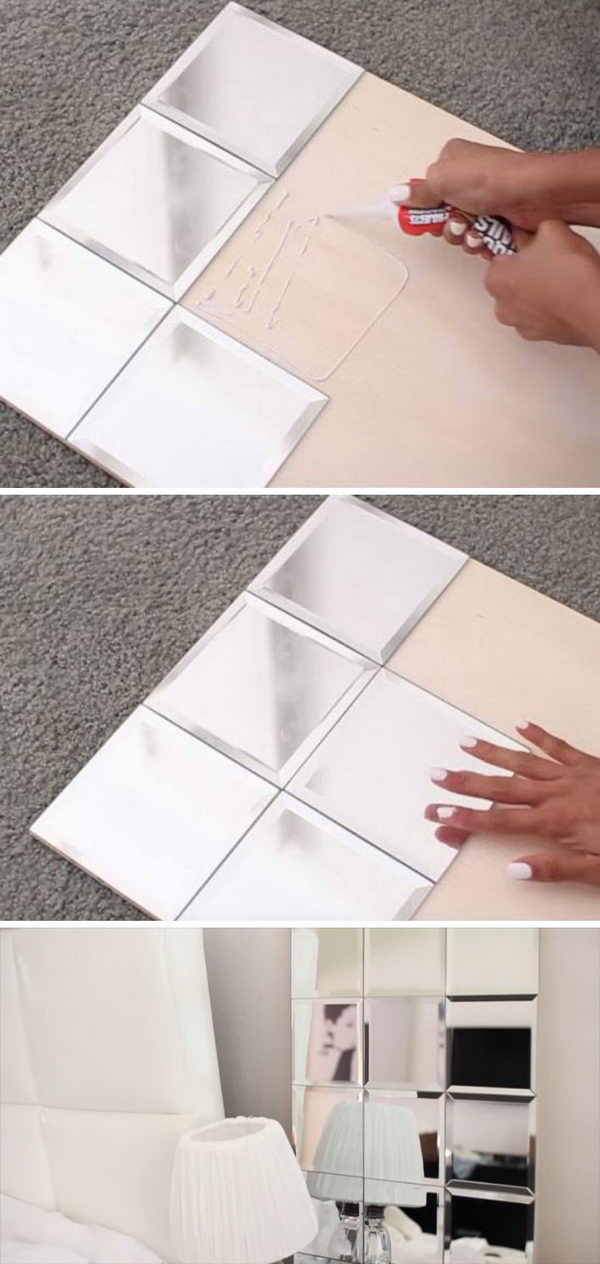 via youtube
Easy DIY Dresser Mirror uSing Dollar Store Gems

via createandbabble
Bottlecap Mirror
via pinterest
Egg Carton Flower Mirror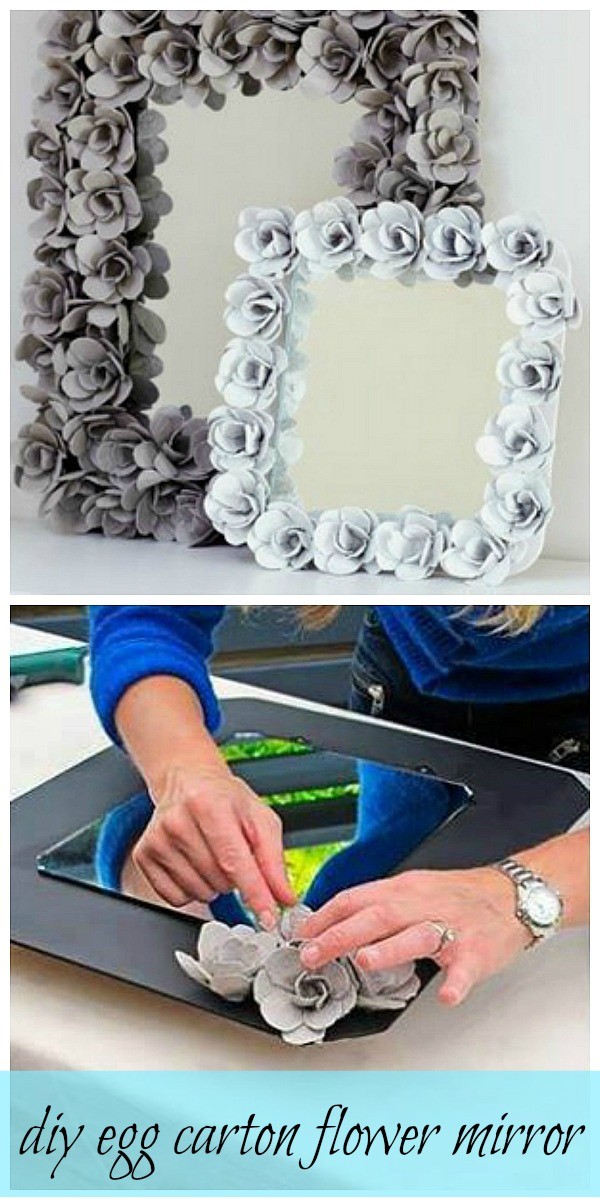 via wonderfuldiy
DIY Anthropologie Mirrors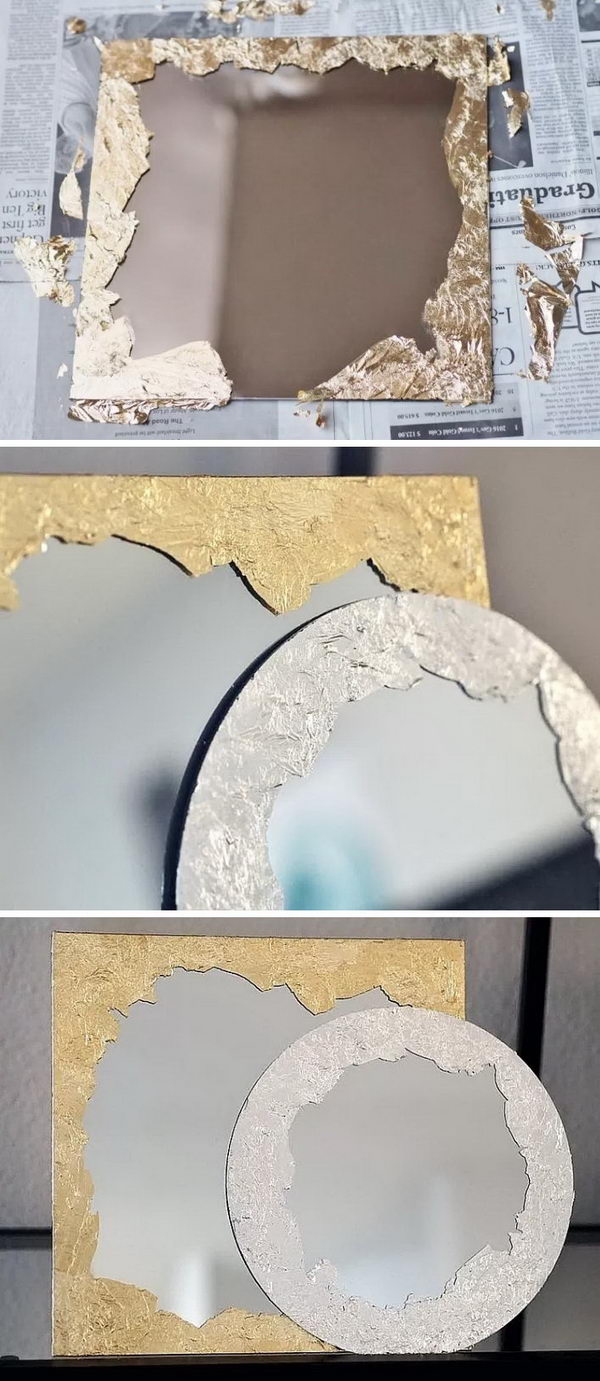 Rustic Wood Mirror With Storage Shelf

via etsy
DIY Industrial Hose Clamp Mirrors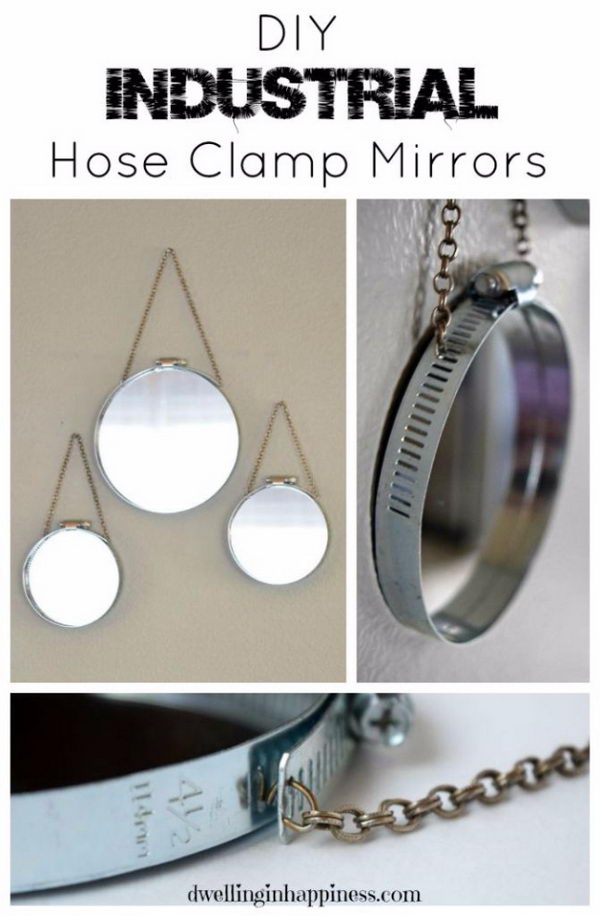 DIY Wood Slice Mirror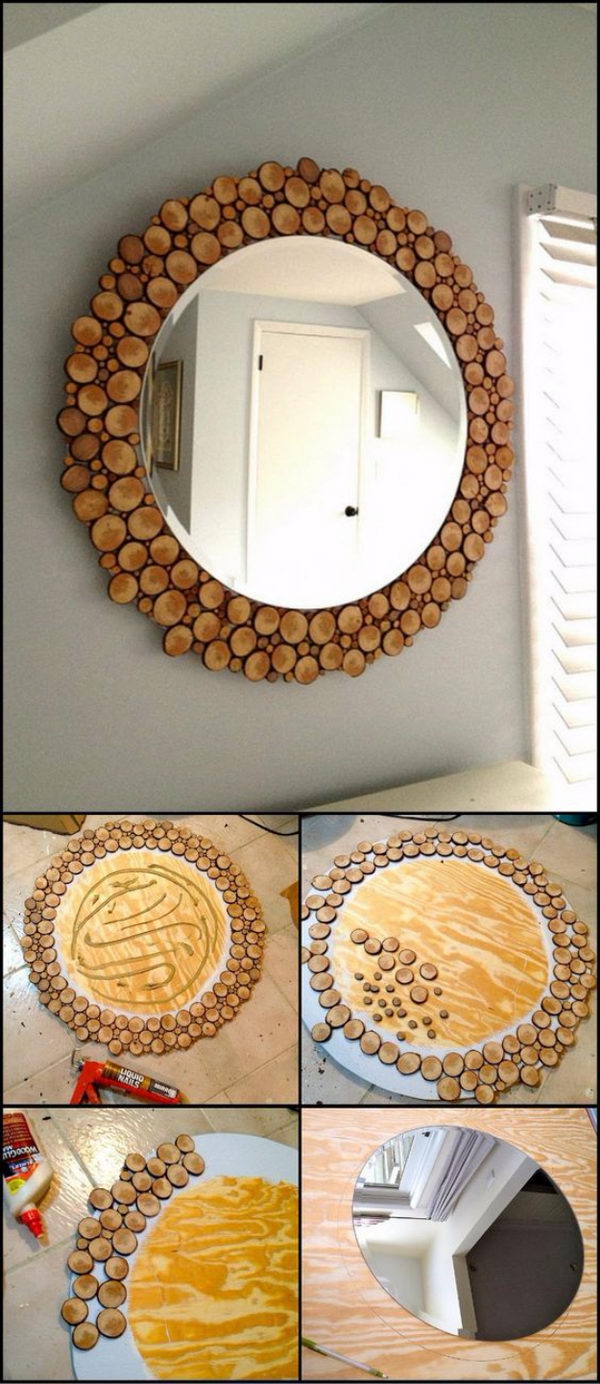 DIY Yardstick Mirror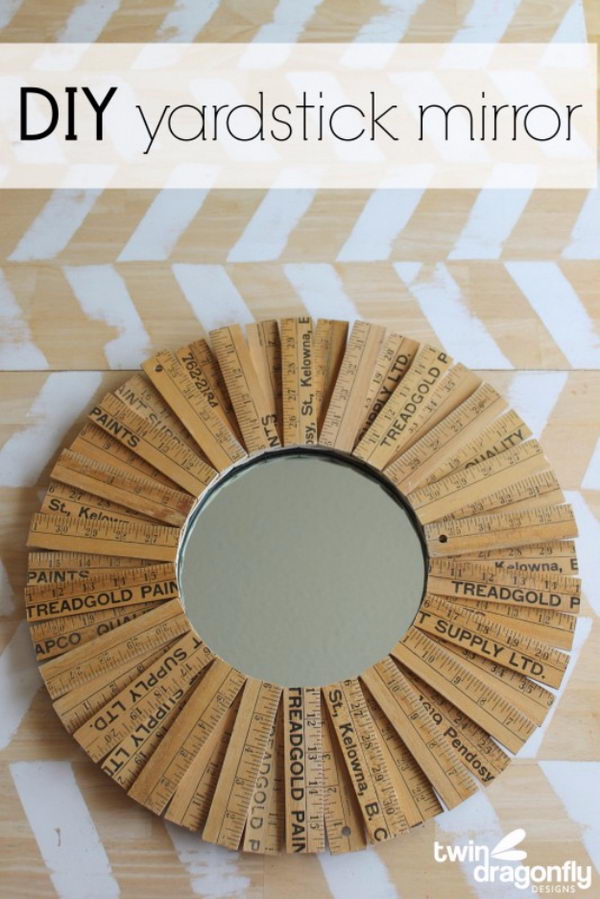 Sunburst Mirror From Coat Hangers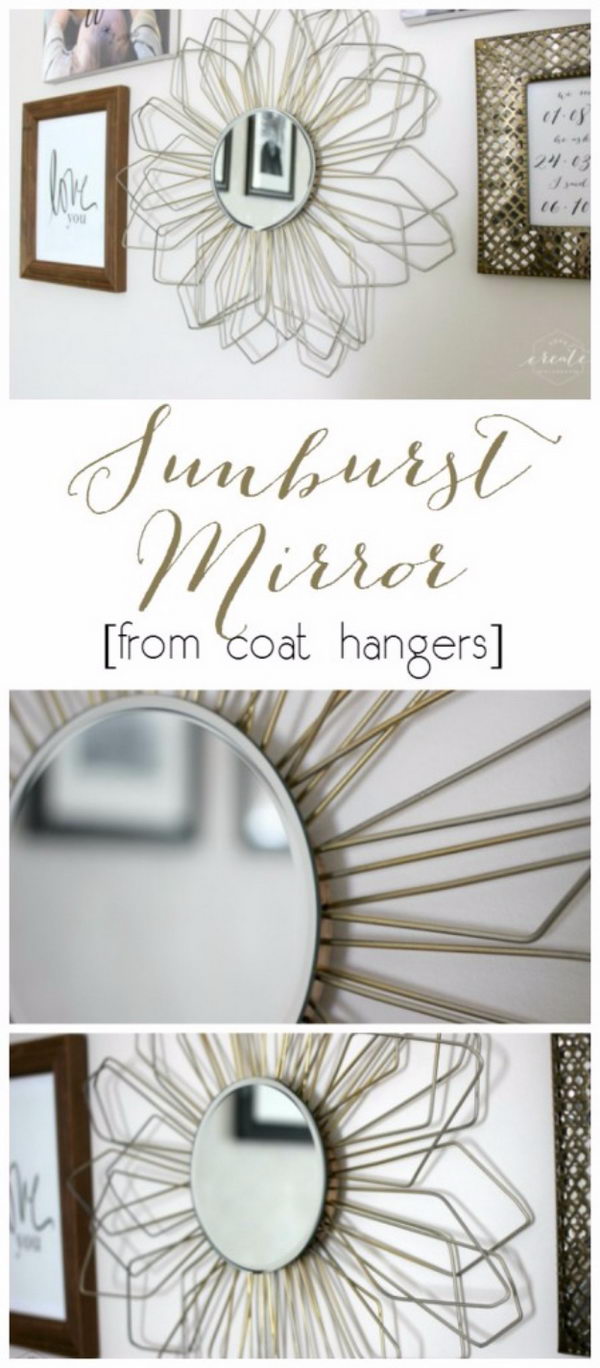 DIY Mirror Made From Wood Shims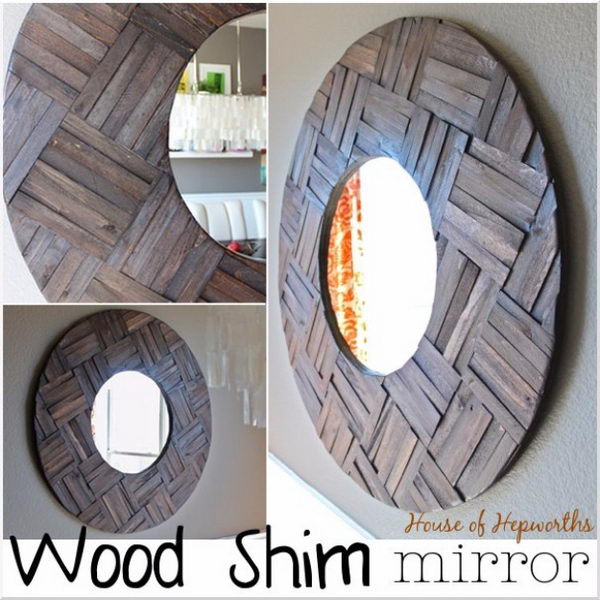 via houseofhepworths
Mirror Decorated With Rope Twine For A Nautical Look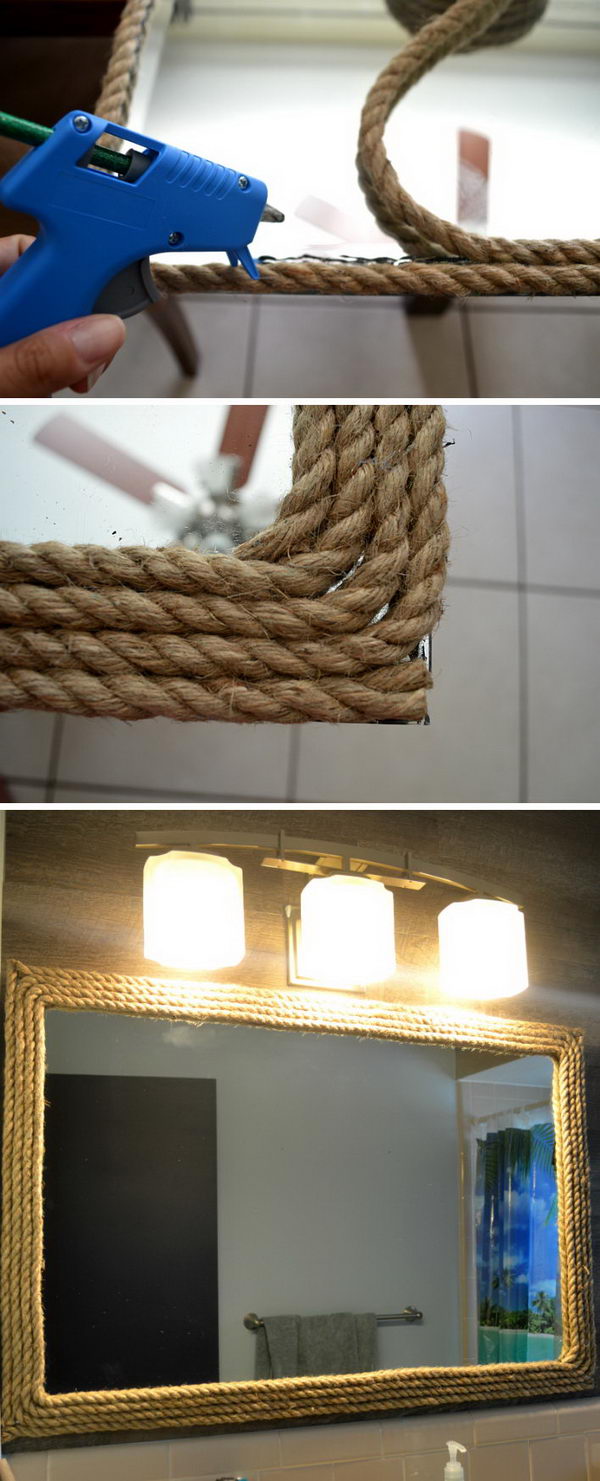 via themrsinglink
Hollywood Style Mirror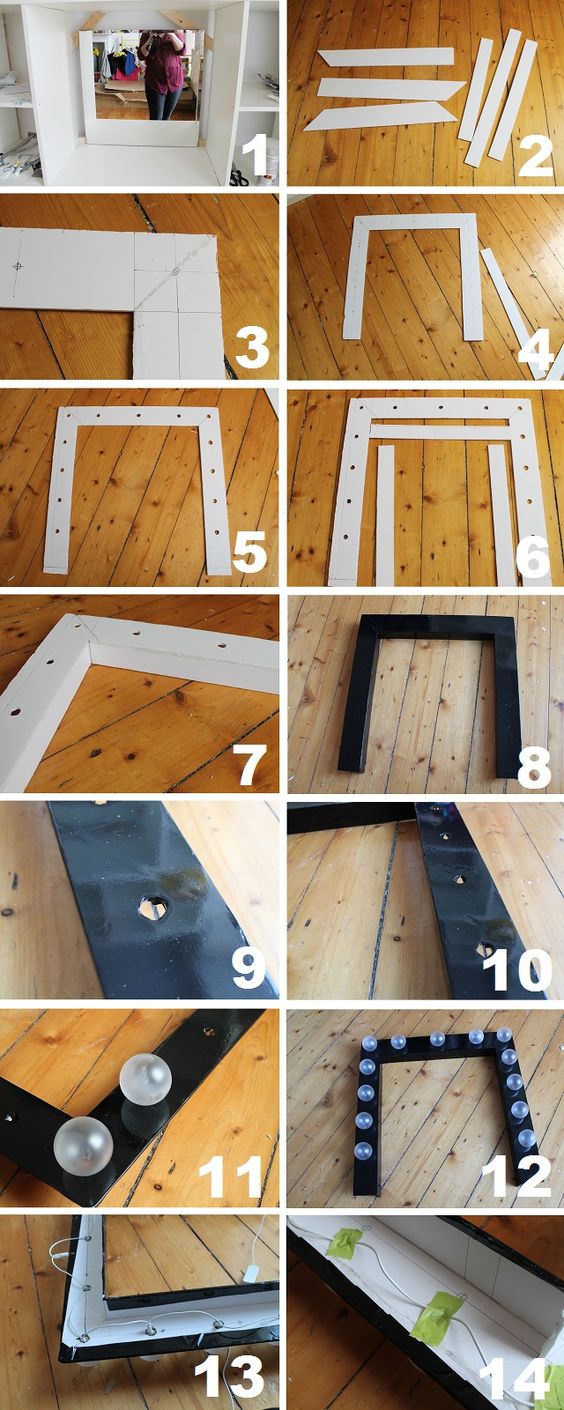 via nowthatspretty
Easy DIY Starburst Driftwood Mirror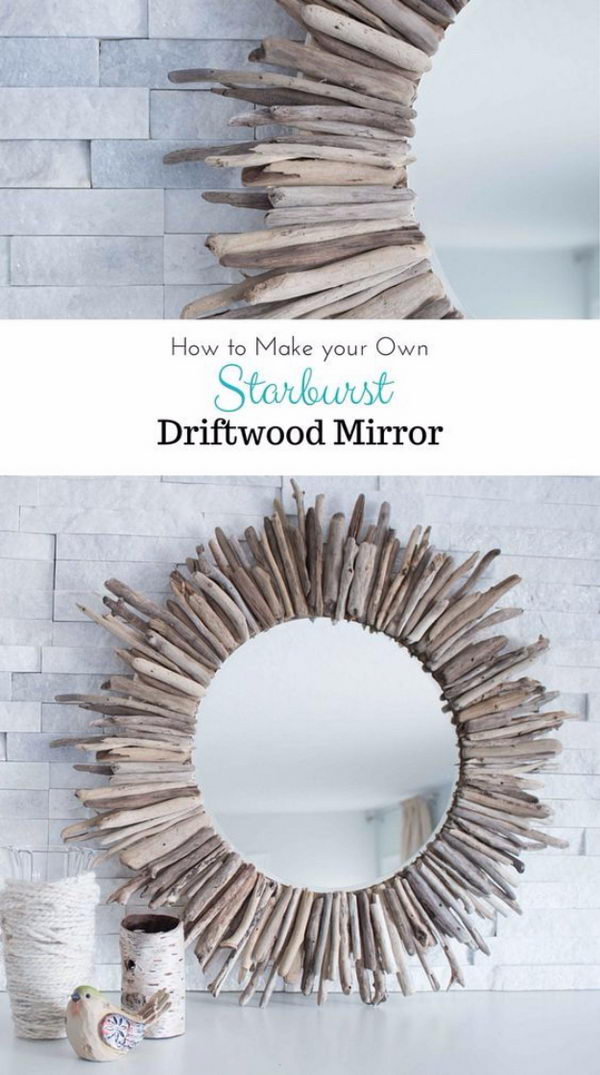 DIY Tile Mirror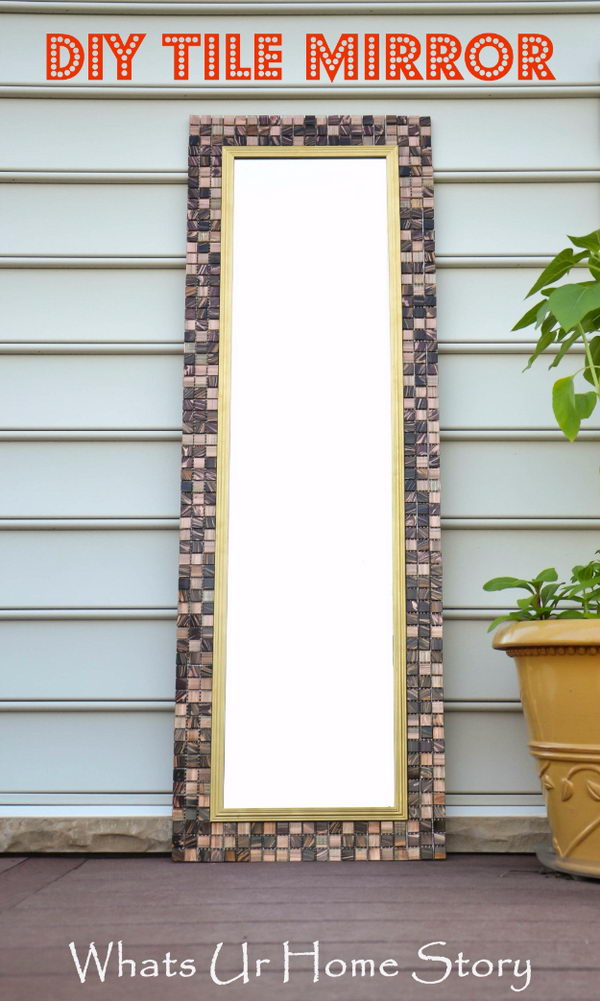 via whatsurhomestory
Easy DIY Wooden Mirror

via shanty-2-chic
DIY Shell Mirror
via homedit
DIY Vintage Tennis Racket Mirrors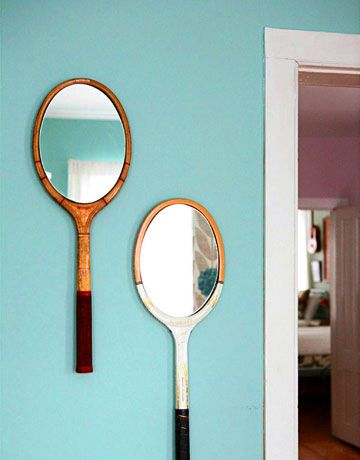 via apartmenttherapy