Shabby chic style, similar to the vintage or cottage style, is well-liked as a very friendly decor that can enhance the interior beauty of your living room. It offers a romantic and feminine touch to any interior and can give your room a unique look. With the shabby chic style, it seems like you are just coming from a fairy tale. If you like the romantic, vintage and nostalgic interior, then you will certainly prefer the shabby chic style for your living room.

Are you looking for some shabby chic designs and accessories for your living room? If yes, then consider the following romantic shabby chic living room ideas, which can help you to convert your dream home into reality and to create your own inspirational and cozy world.
Romantic Feminine Living Room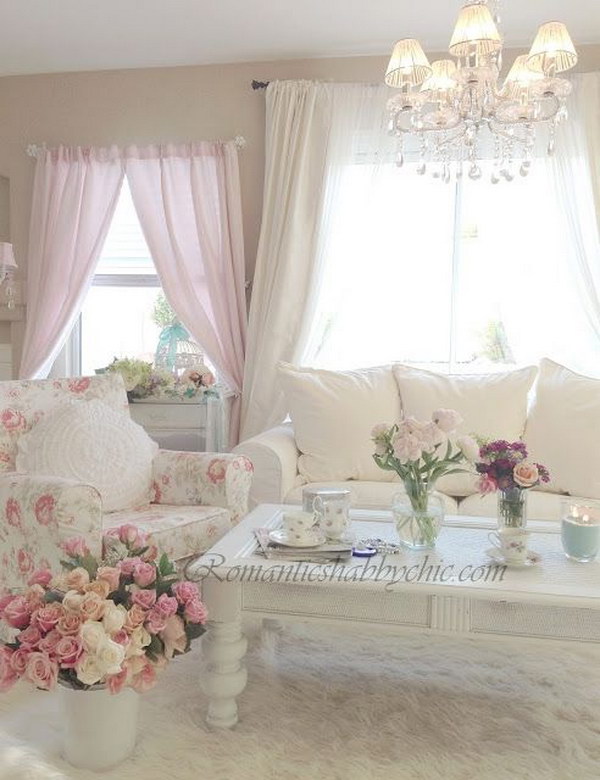 Cute White Shabby Chic Living Room With Rustic Chic Coffee Table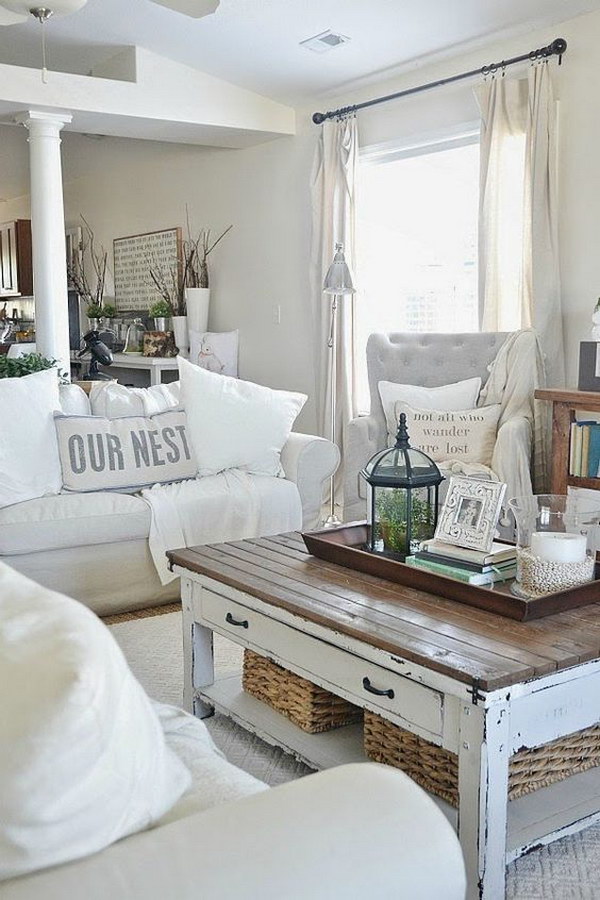 Turn Old Shutters and an Old Arch Window Into a Focal Point Over The Sofa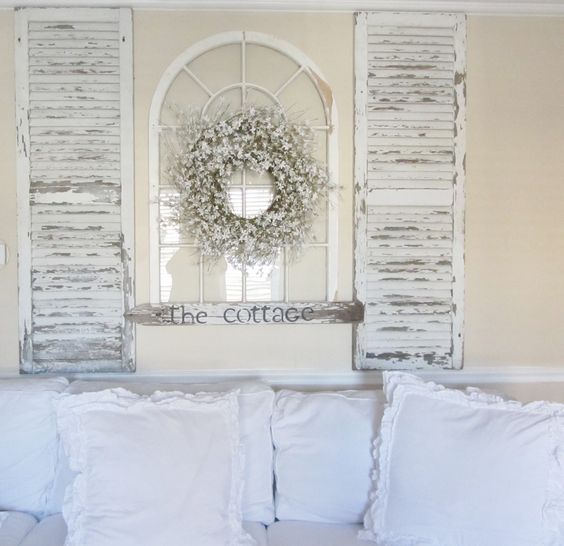 via source
Pastel Blue Coffee Table Trunks and Striped Sectional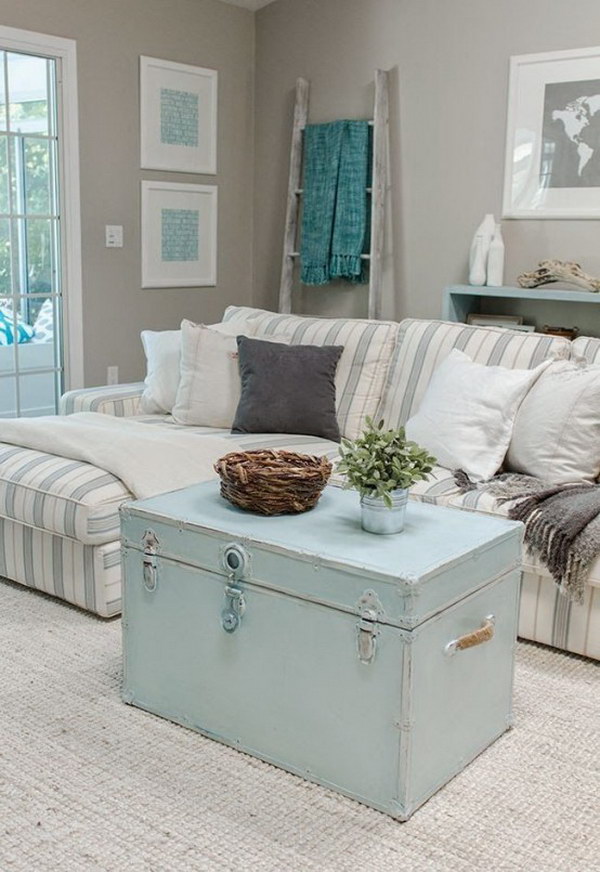 Pastel Colors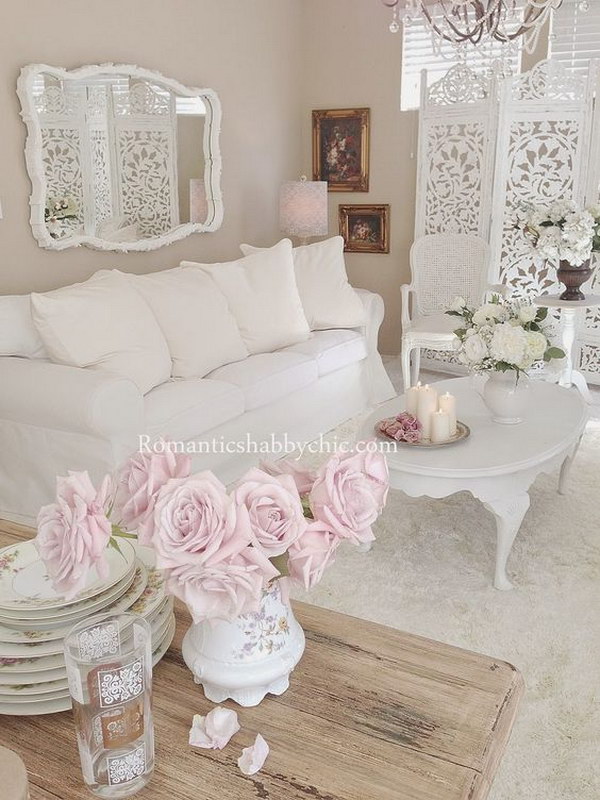 Pastel colors are considered as a preferred choice for the shabby chic setting in the living room. It creates a romantic feeling and enhances the beauty of your interior as well. It can give your interior a refreshing vibe and can offer an inspirational and unique touch. With this color, you need to choose the right combination of the furniture to make it romantic and to give a perfect look to your living room. Via source.
Faux Fireplace and Aged Furniture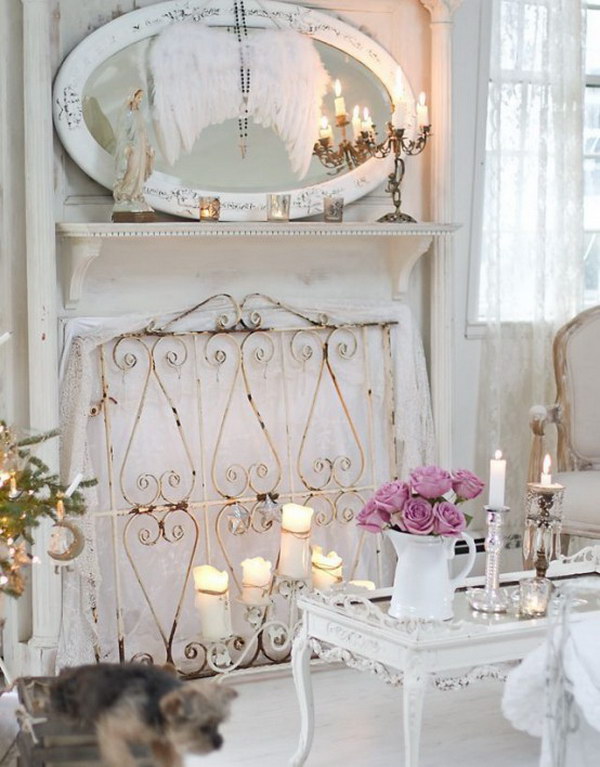 The Mirror and Daybed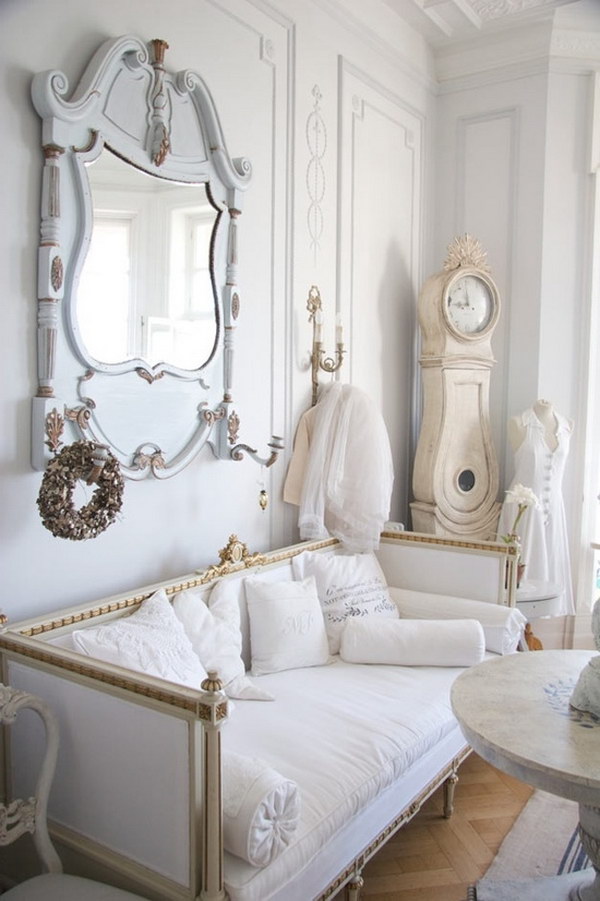 White in White Shabby Chic Living Room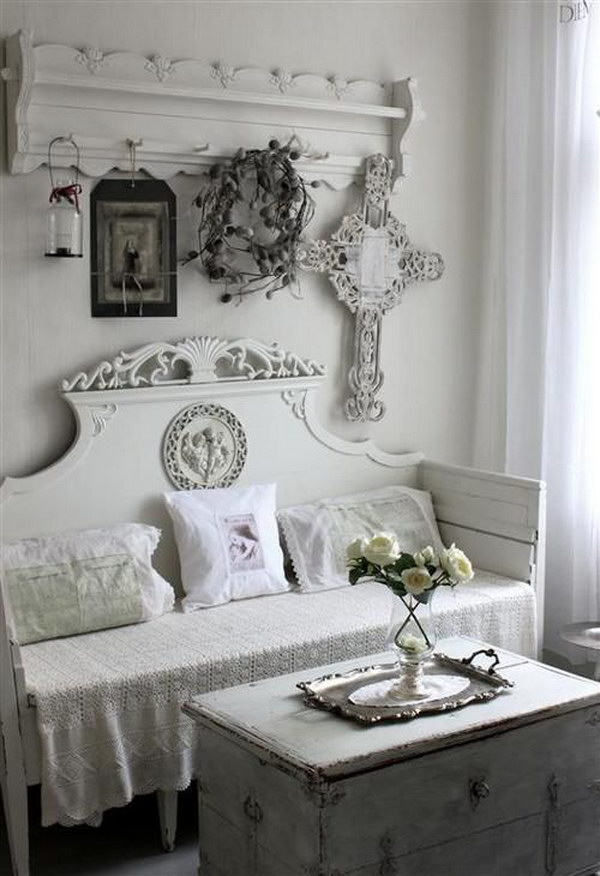 White Wash Wood Floors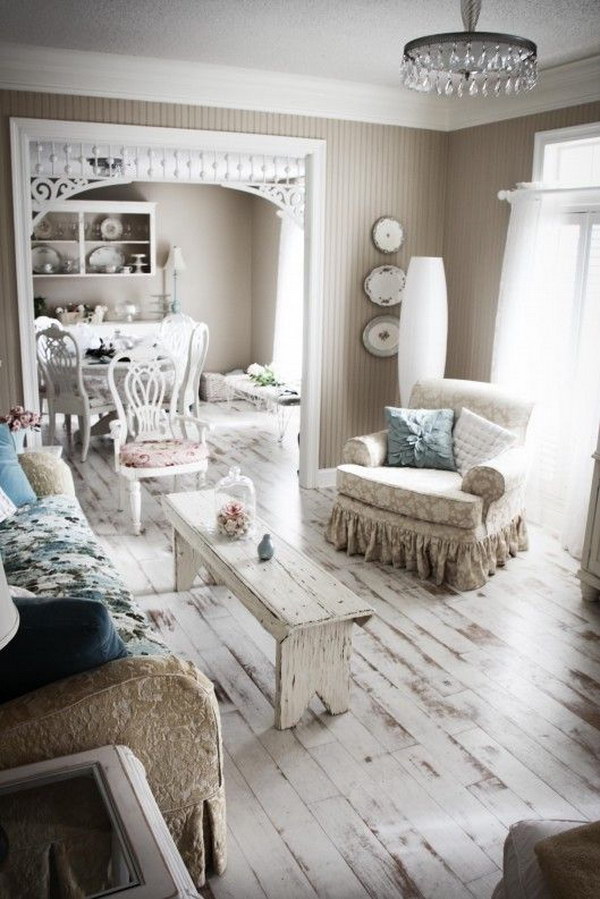 Window Wall Room Devider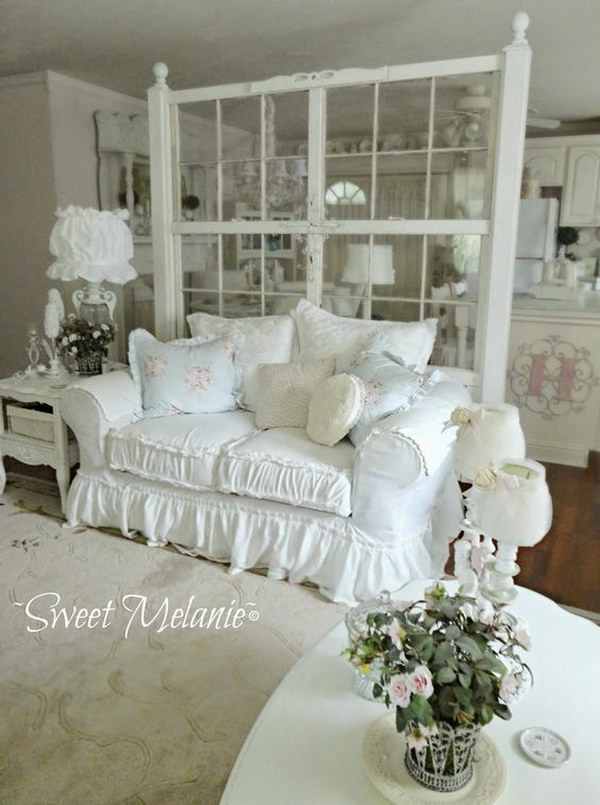 Living Room Corner Display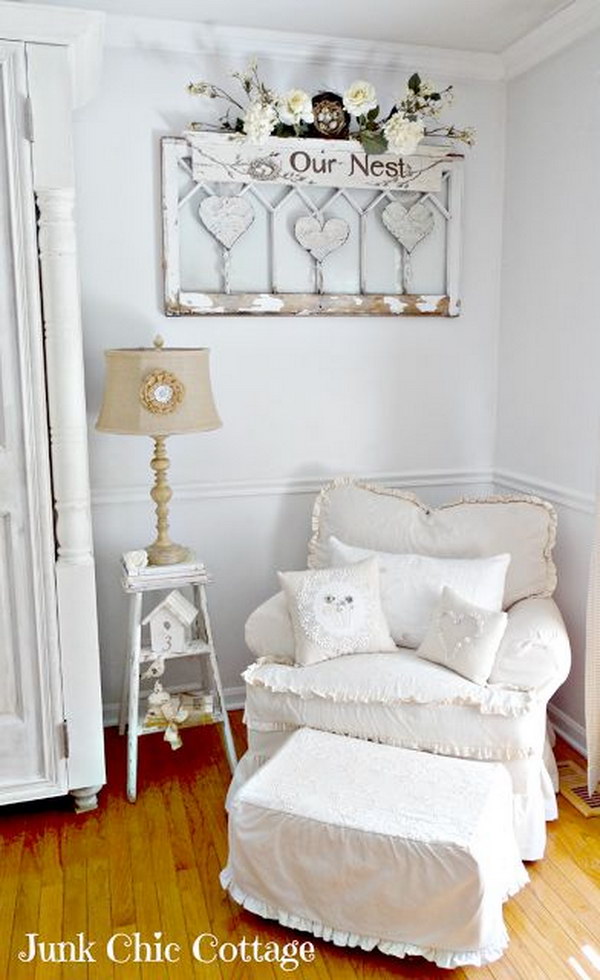 The Old Window Used to Display Little Bits and Tiny Treasures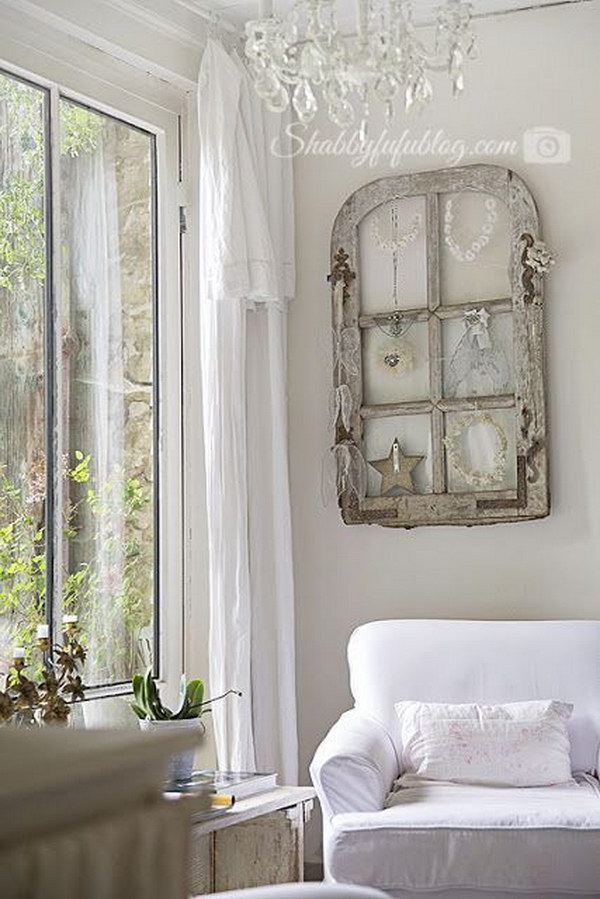 All White Room Shabby Chic Living Room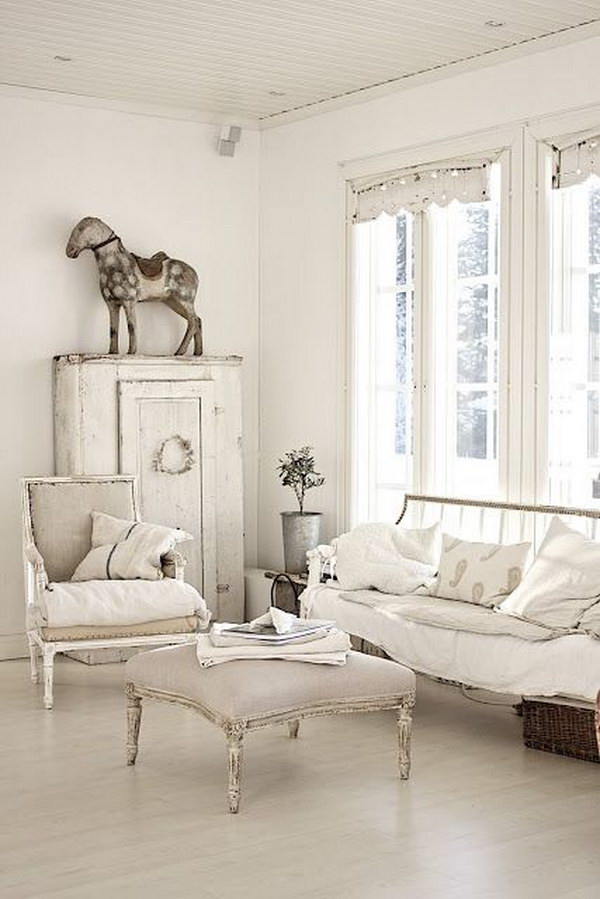 Shabby Chic Fireplace Decor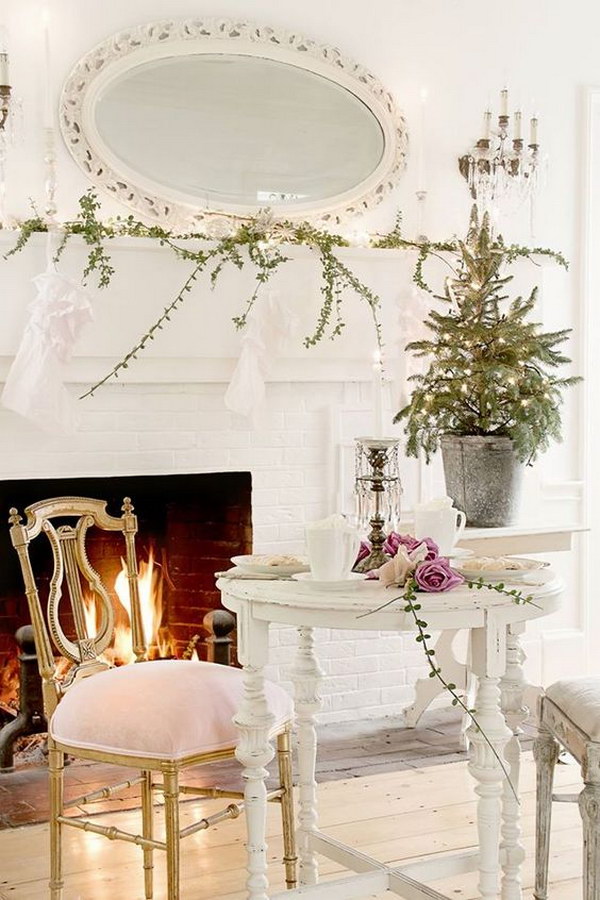 Romantic Feminine Living Room Decor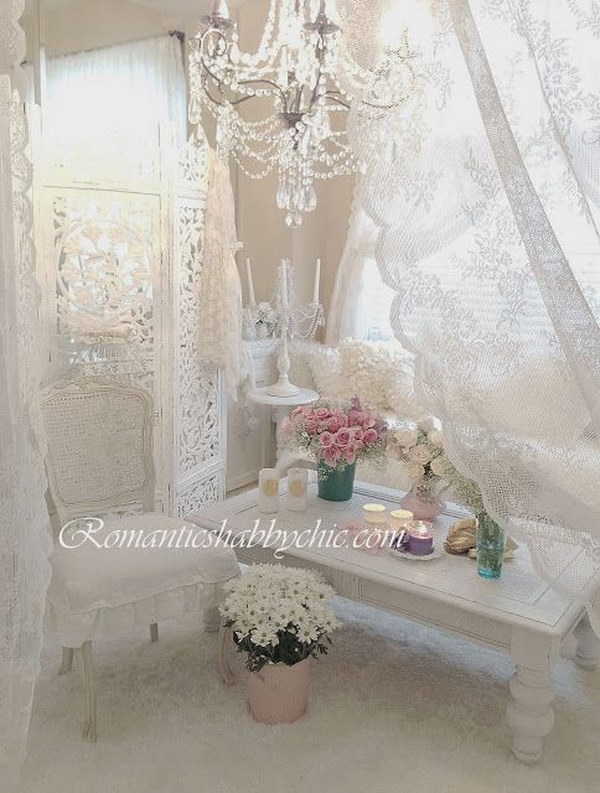 Give your living room a romantic and feminine appearance by adding white curtains, furniture and chandelier. Maintain a good combination of all the decors and add a white color theme to offer a romantic charm. source.
Light Green with White Furniture and Floral Pattern Curtains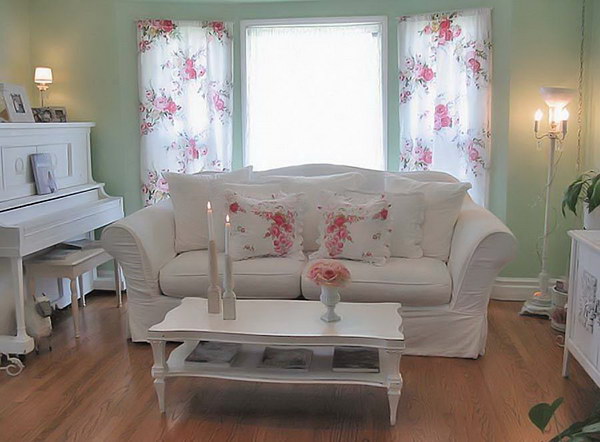 via source.
French Chic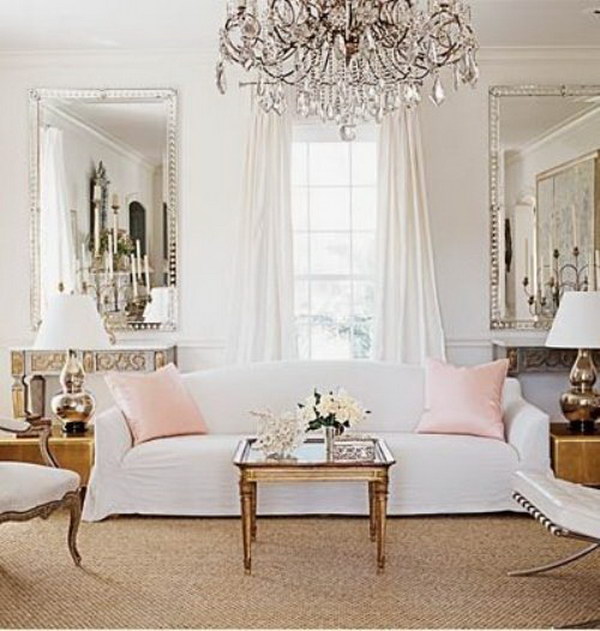 It really gives a lively and unique look when a French mirror blends effortlessly with the white and creamy texture of your living room. With a perfect and well-designed mirror, the living room can be designed with vintage woodworks and chic furnishing.
Cozy Nook to Read a Book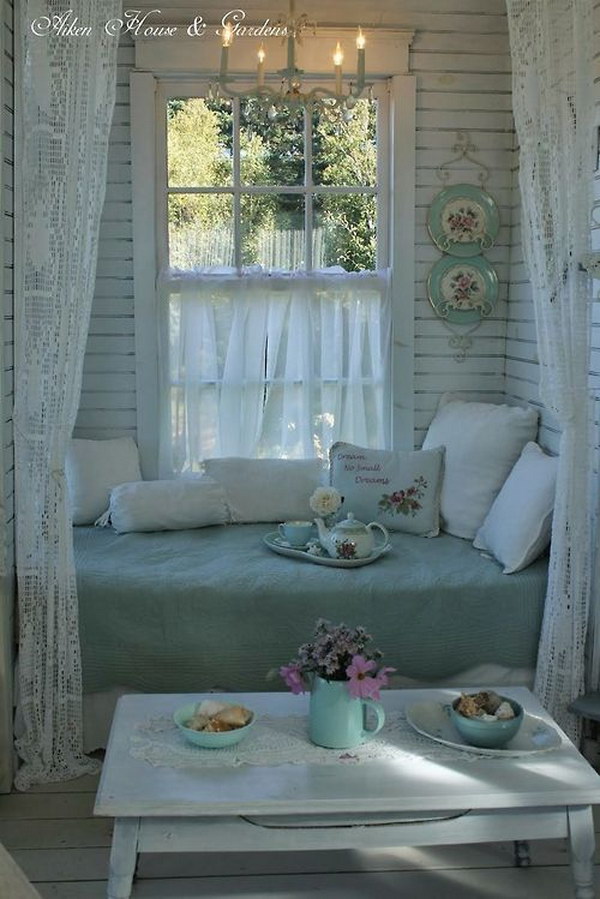 Cozy Shabby Chic Living Room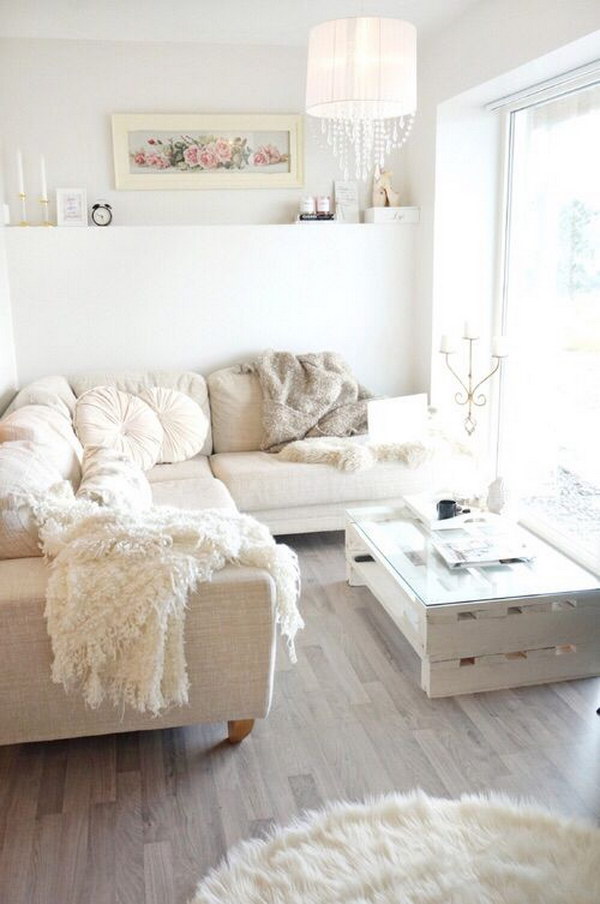 White Vintage Living Room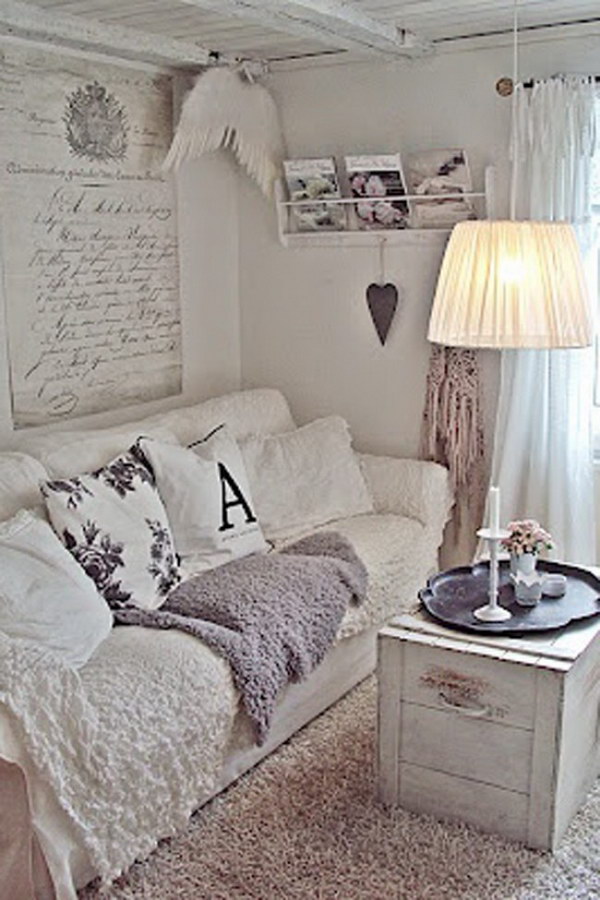 Awesome French Shabby Chic Living Room Furniture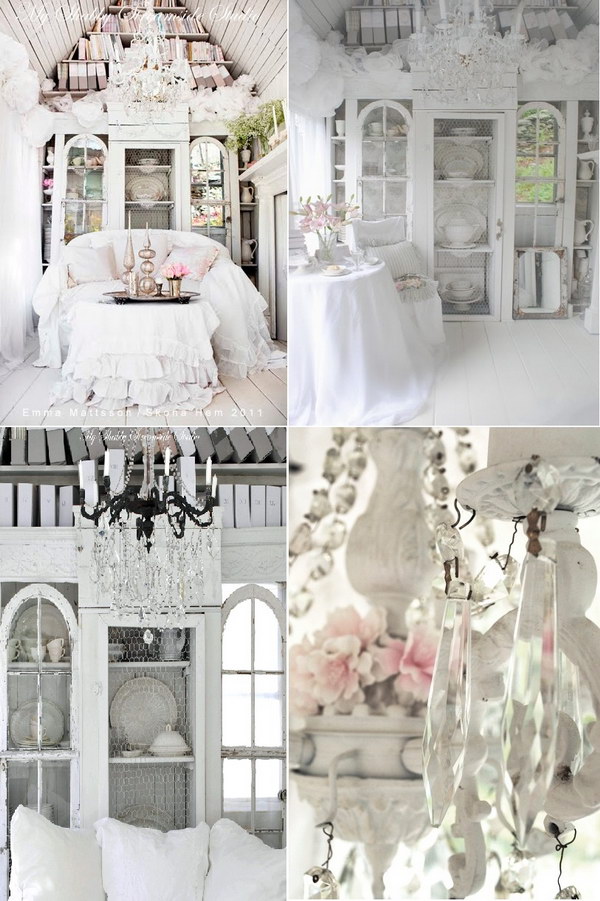 via source.
Clean and Elegant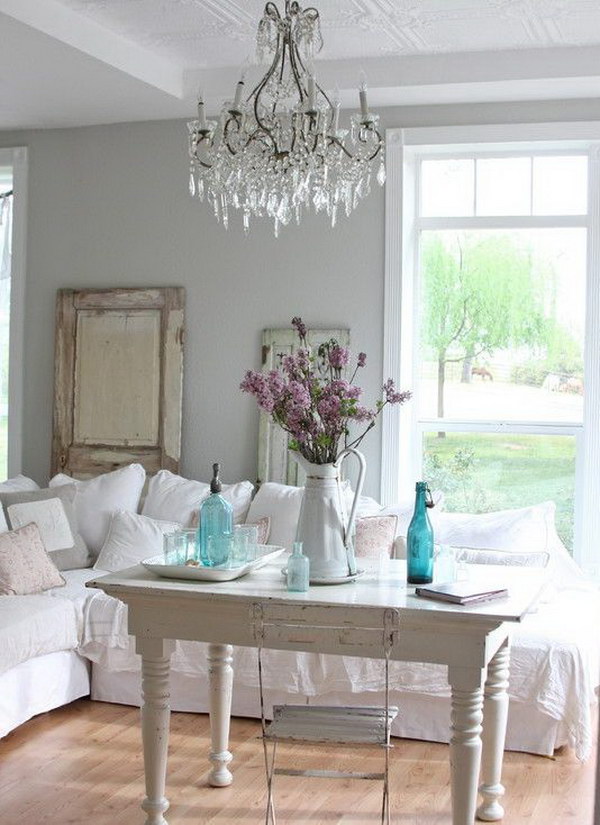 via source.
White Plank Wall with Vintage Clock Decoration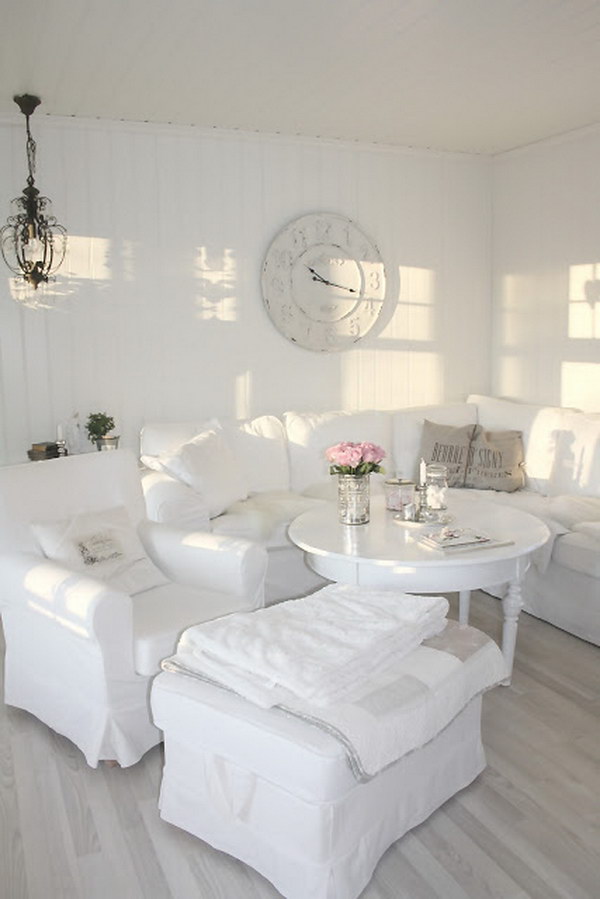 Panel Ceiling and Light Blue Wall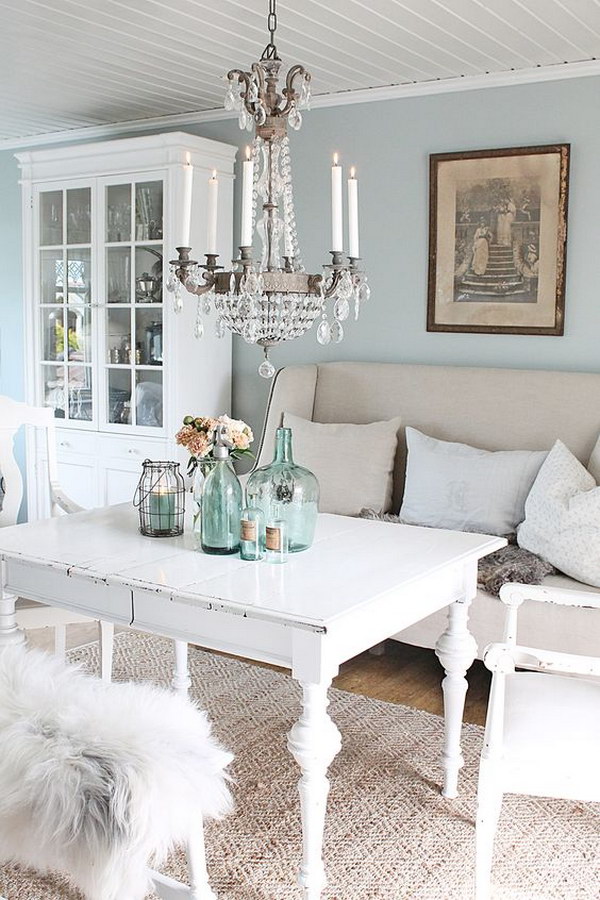 Rustic Influences and French Accents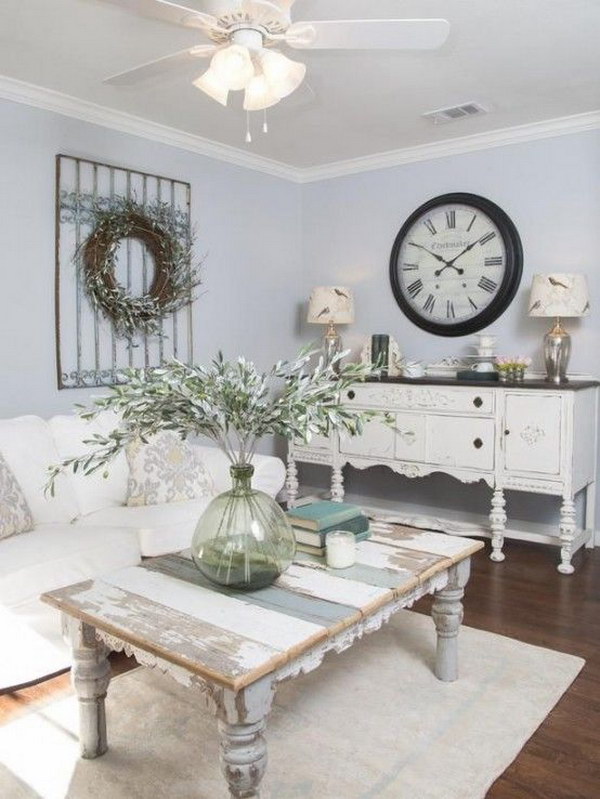 The Blush Wall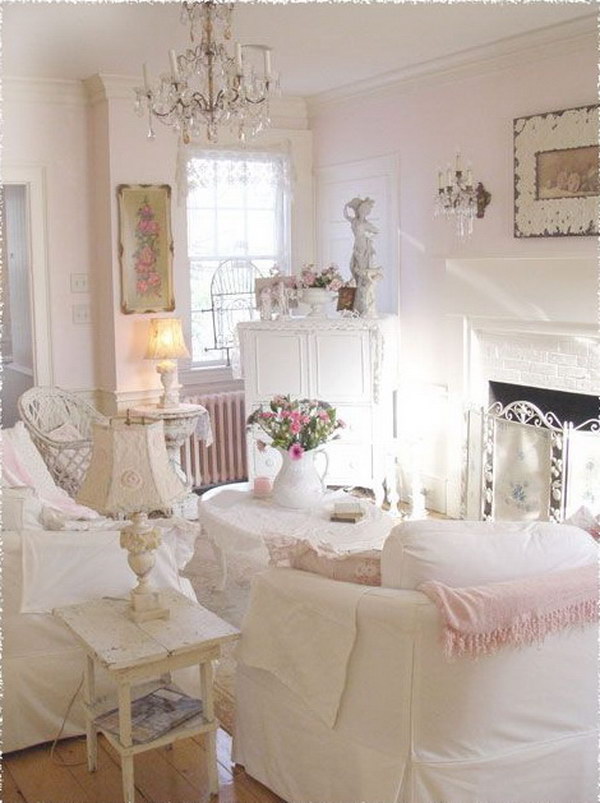 Coastal Chic Living Room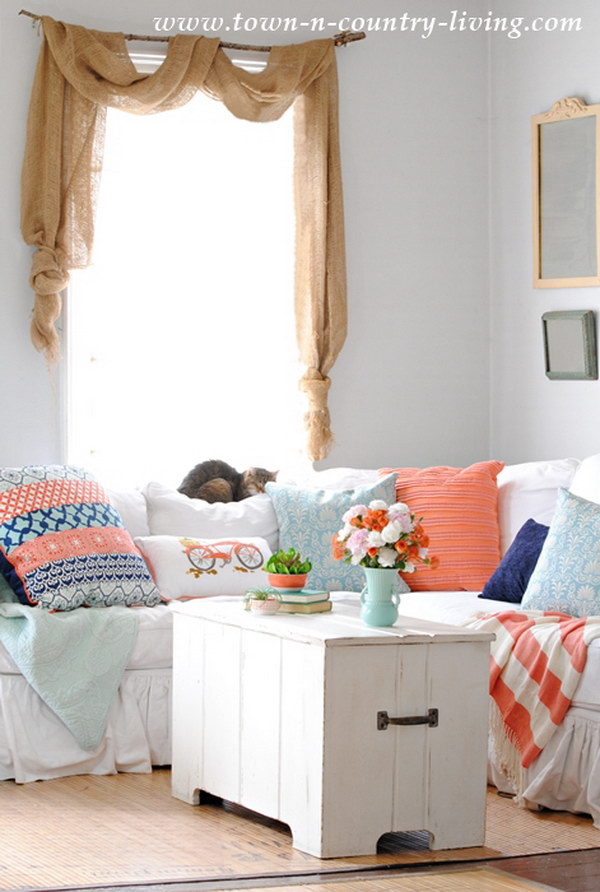 This refreshing design in your living room makes it a perfect example of what it looks when a shabby décor meets with the coastal. The combination of these two gives a vibrant and impressive look. The different shades of the turquoise combined with creamy tones and warm whites create a beautiful and inspiring interior. source.
White Shabby Chic Living Room with Cozy Window Seat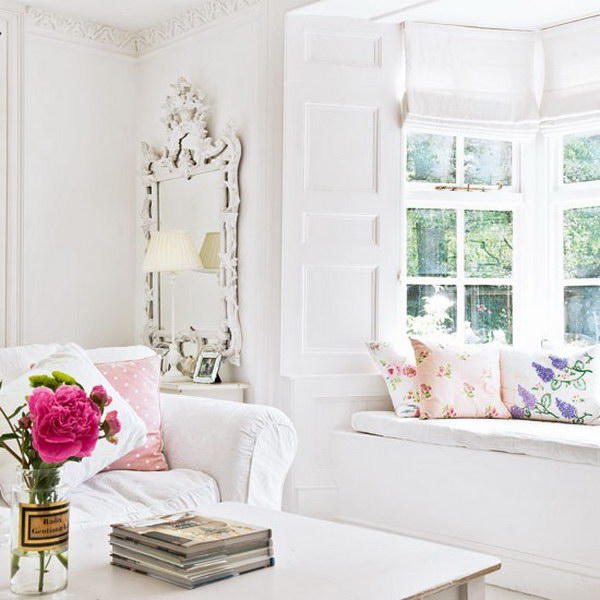 via source.
Shabby Chic Living Room with Grey Sofa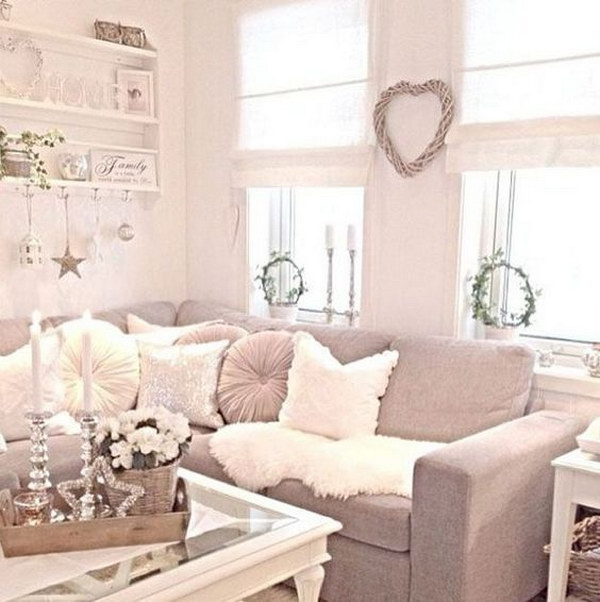 All White with Just a Little Touch of Color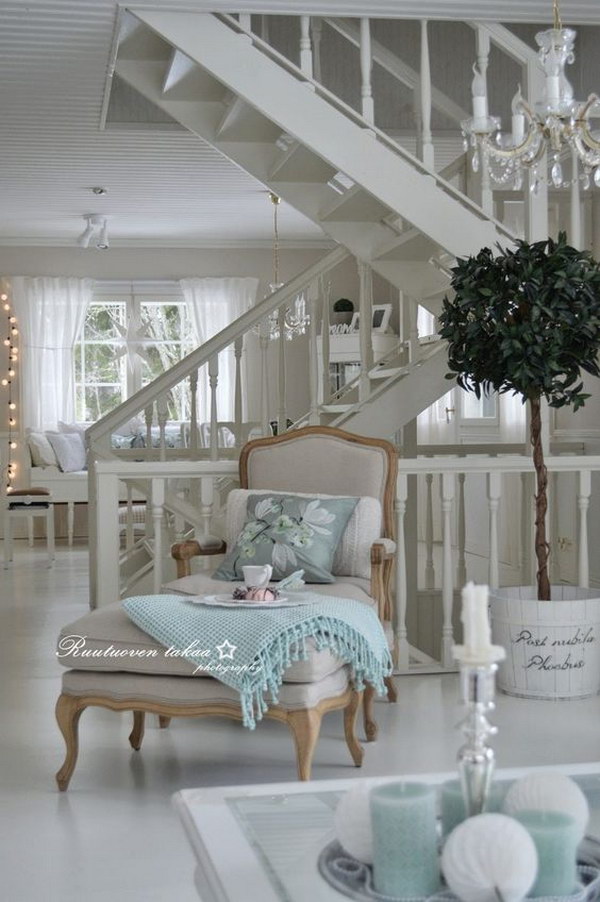 Pure White Shabby Chic Living Room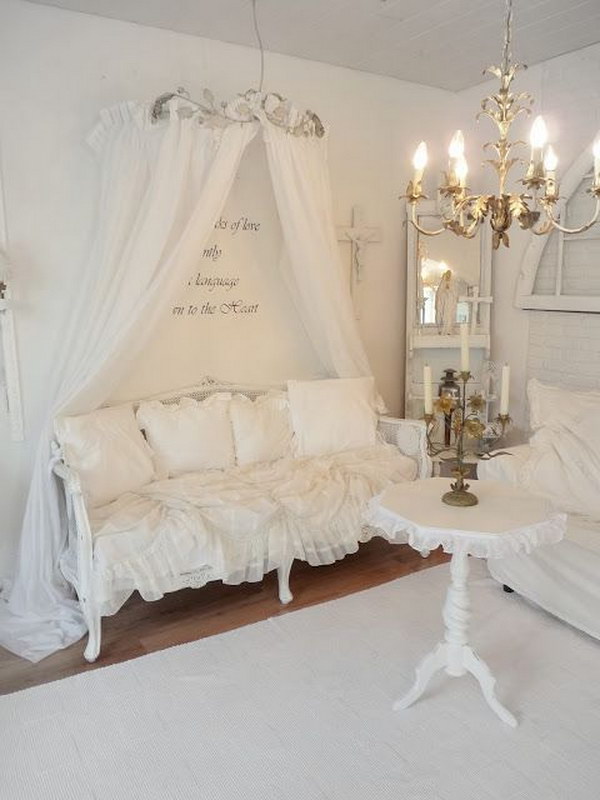 Vintage White Living Room Decorating Idea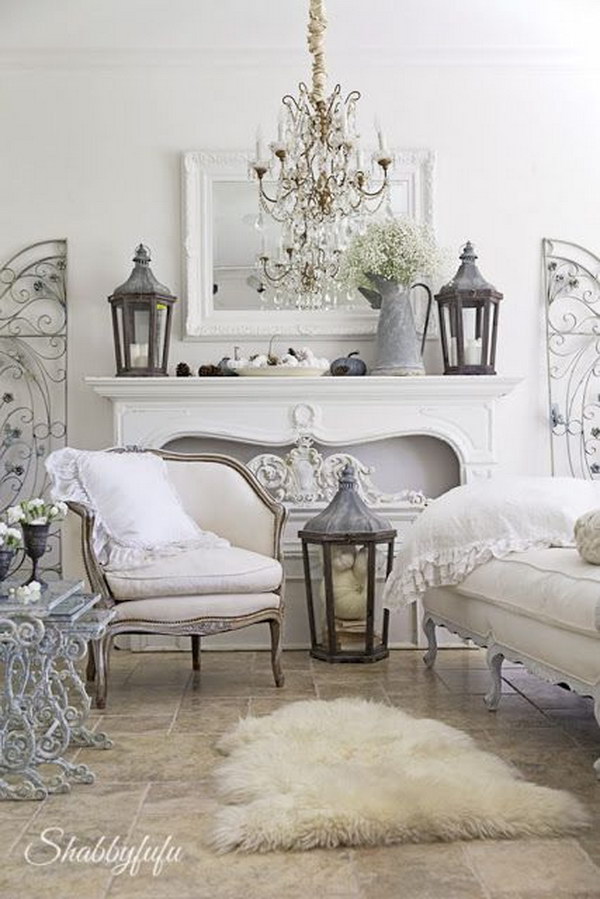 All White Living Room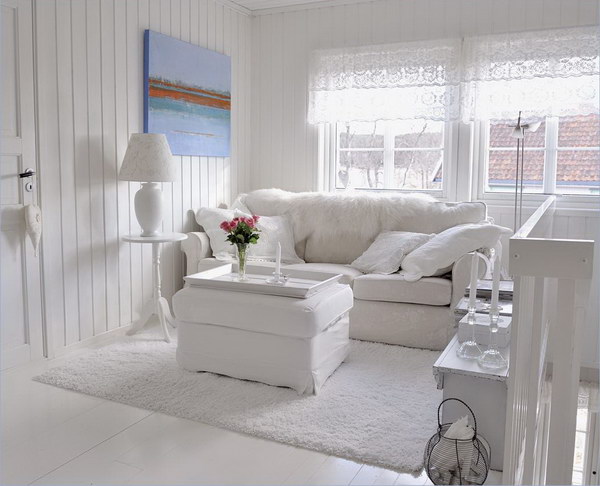 Charming Living Room With Crystal Chandelier and Vintage Doors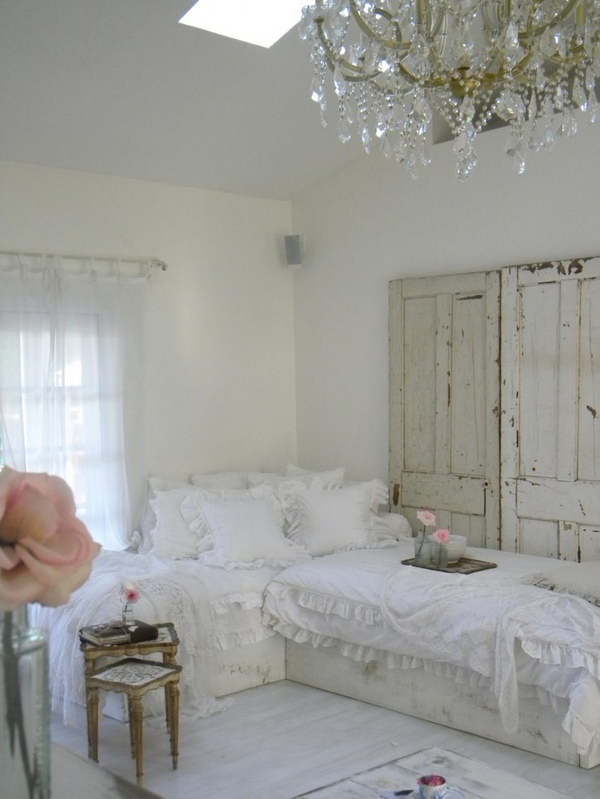 via shabbychicgirls.
Clean and Cozy Look White Living Room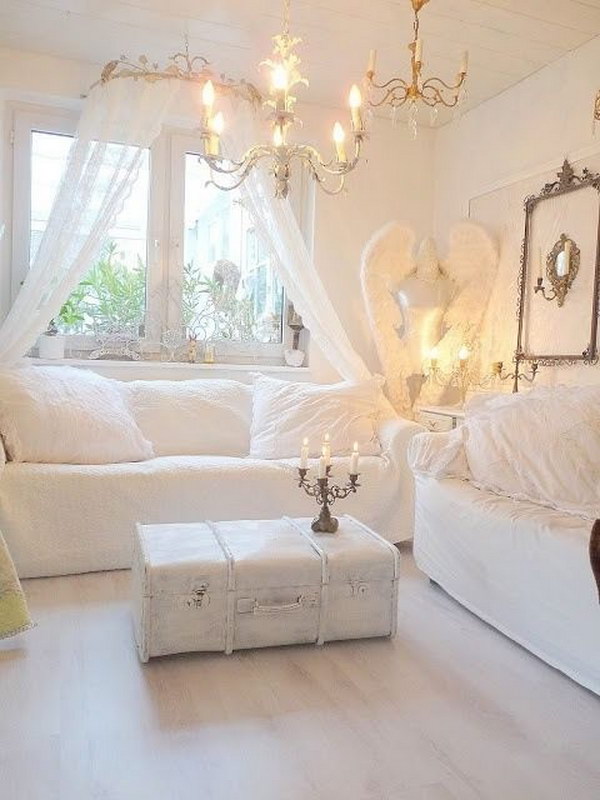 This design looks perky and beautiful. You will find a specific feminine touch in the clean and cozy look white living room. The painted white palette coffee table will easily come to the notice of the people and add to the beauty of the interior of your living room.
Shabby Chic Living Room with Cozy Window Seat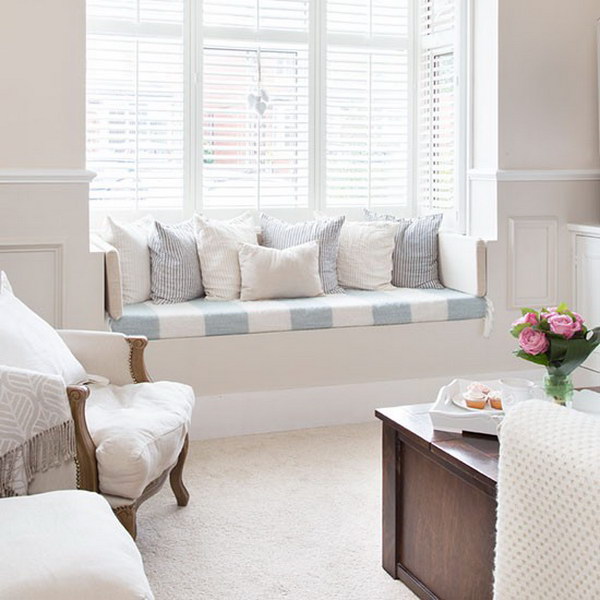 via source.
Pretty Shabby Chic Decorating Idea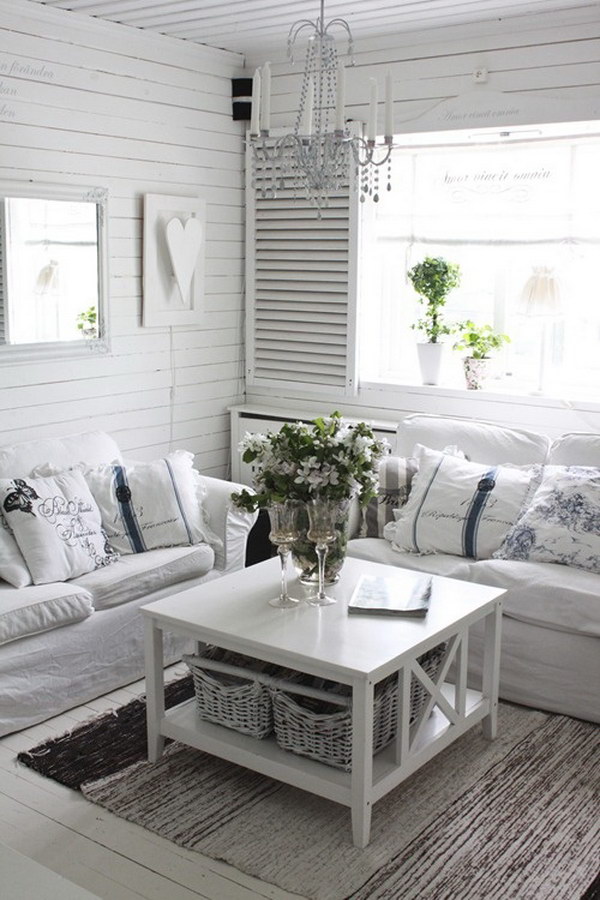 Living Room Furniture in Shabby Chic Style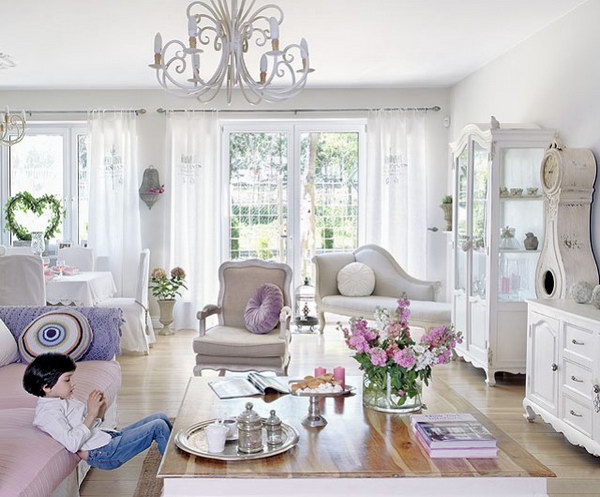 via source.
White Colors Crochet Sofa Cover and Floral Pattern Pillows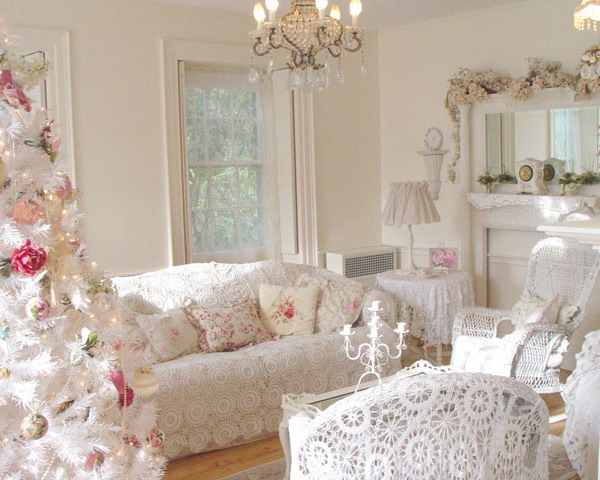 Shabby Chic in Pink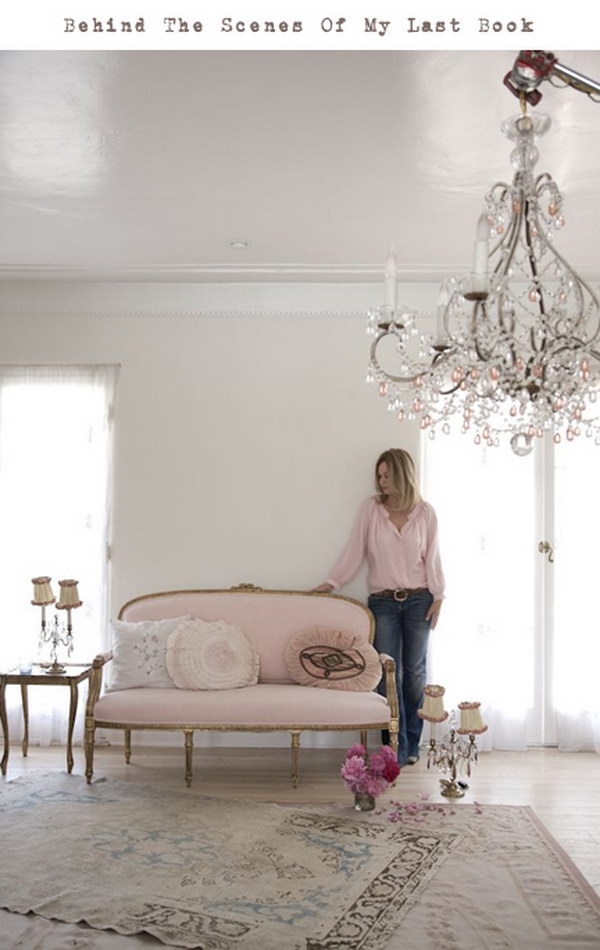 Shabby chic in pink can truly enhance the interior of your living room. The pretty classic floral can draw the attention of anyone. You can also make it more beautiful with the pink couch and bed covers. A good combination of the pink and white can be impressive and inspirational. via source.
The Vintage Door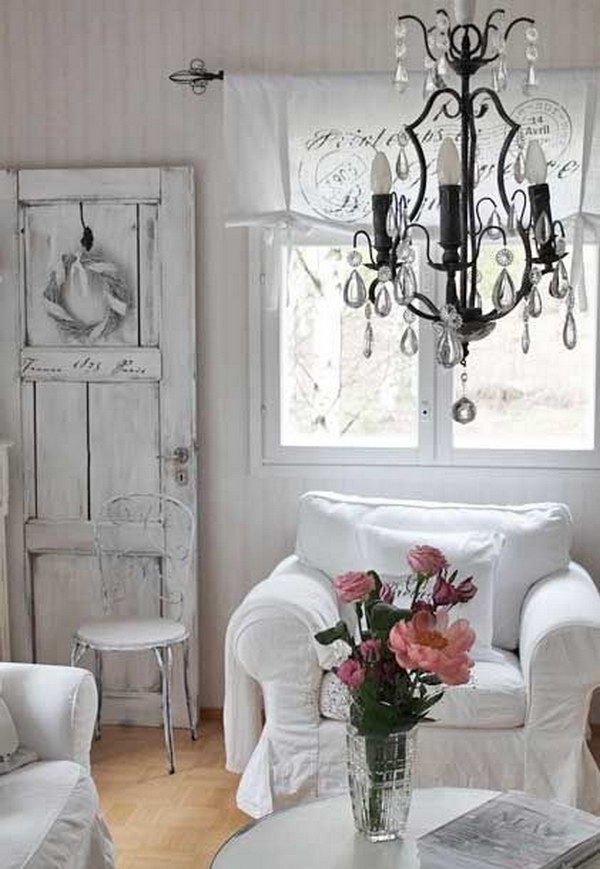 Boho Romantic Chic Home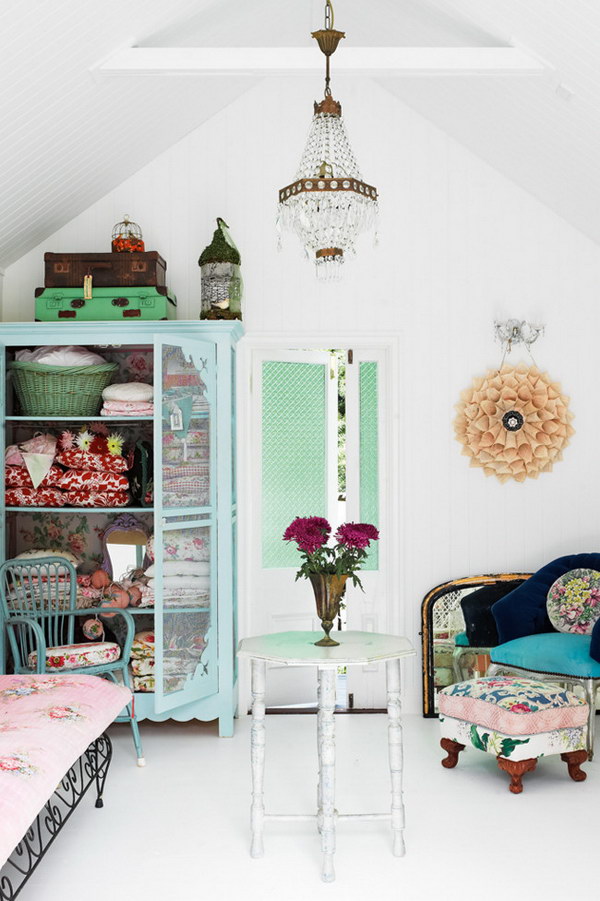 Shabby Chic Living Room with Blush Pink Draping Curtain Idea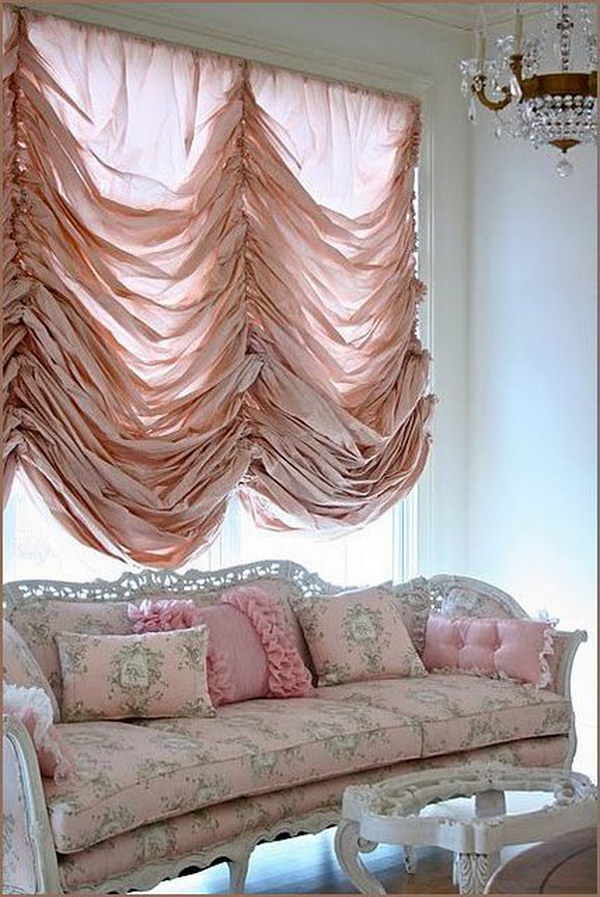 In this shabby chic living room, the pretty pink curtain was added. To match the color well, you can also use the pink couch and carpets which will make a perfect combination.
Shabby Chic Living Room Decor Idea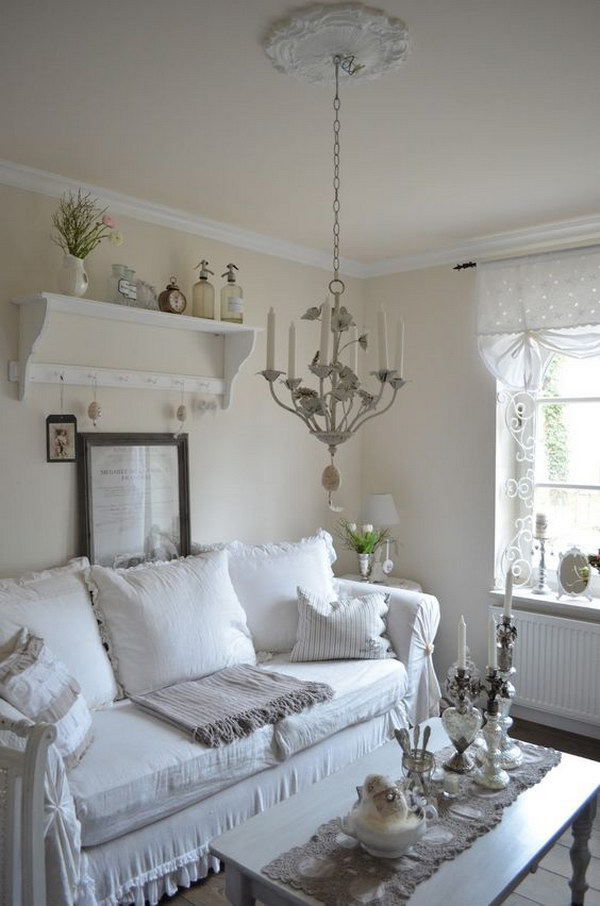 The Vintage Corner Hutch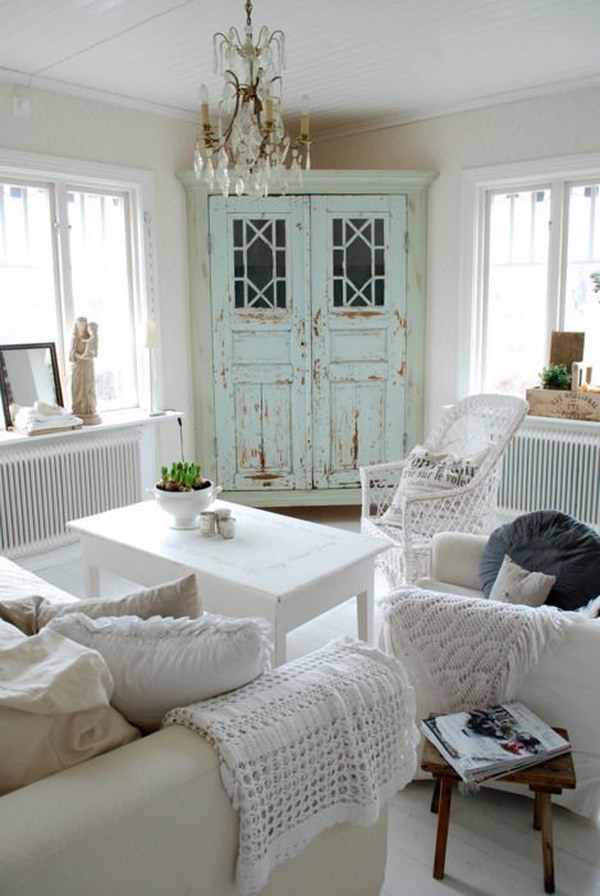 In most of the shabby chic designs, you will find that the shabby chic style needs to be paired with vintage finds. The vintage pieces make your living room a cozy and friendly space.
Elegant Cottage Style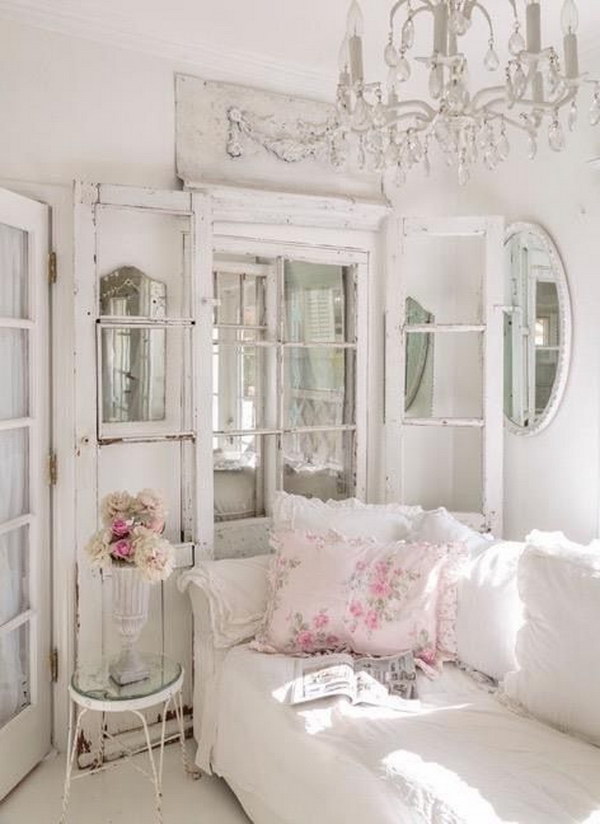 Mixing Vintage Finds with New Pieces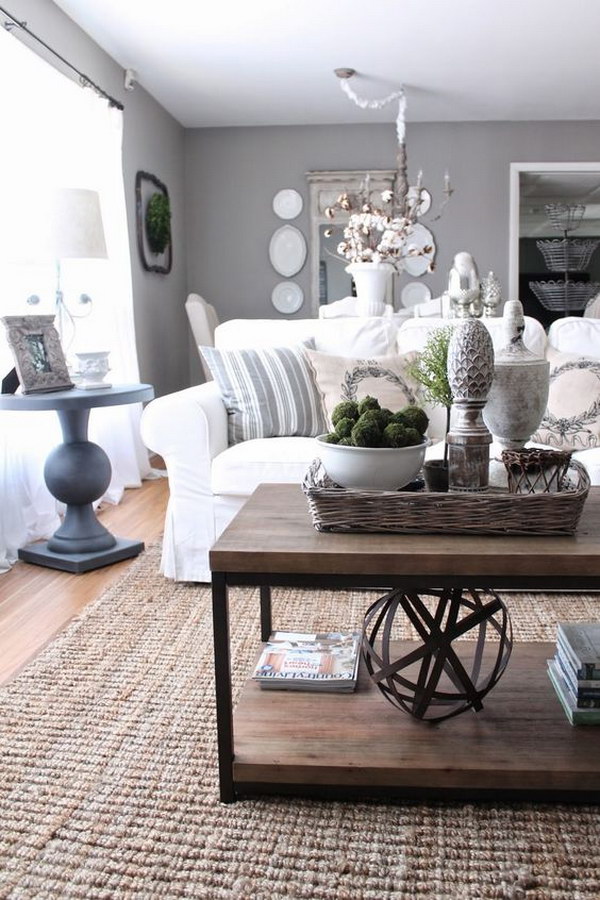 Screened Shabby Chic Living Room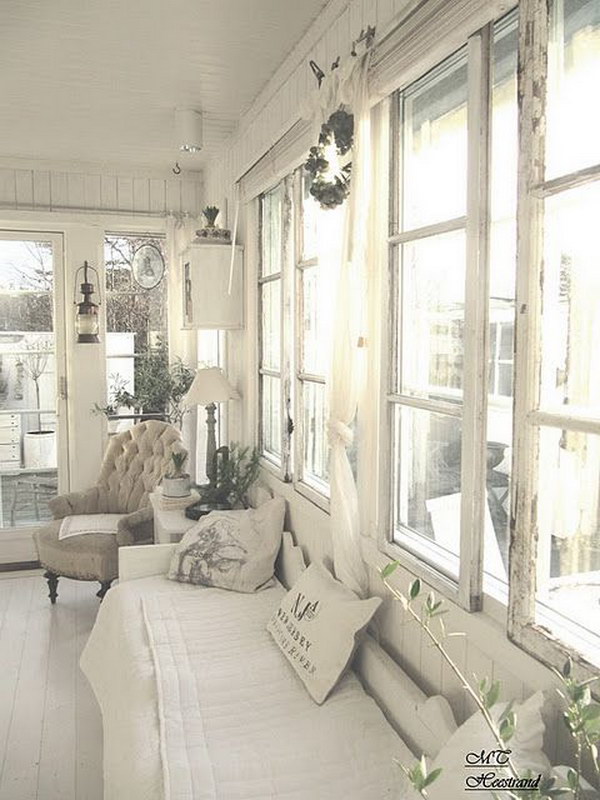 Inviting Vintage Living Room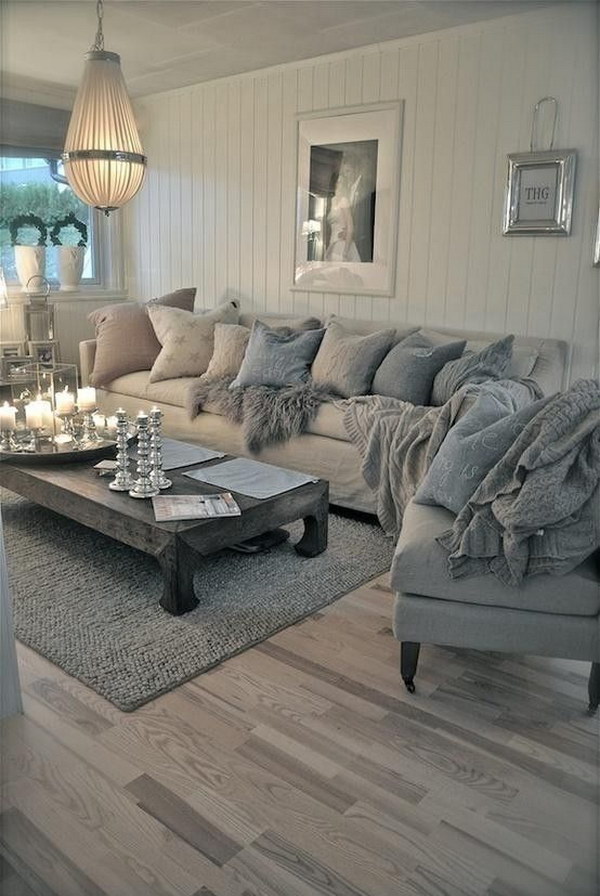 Cozy Cottage Living Room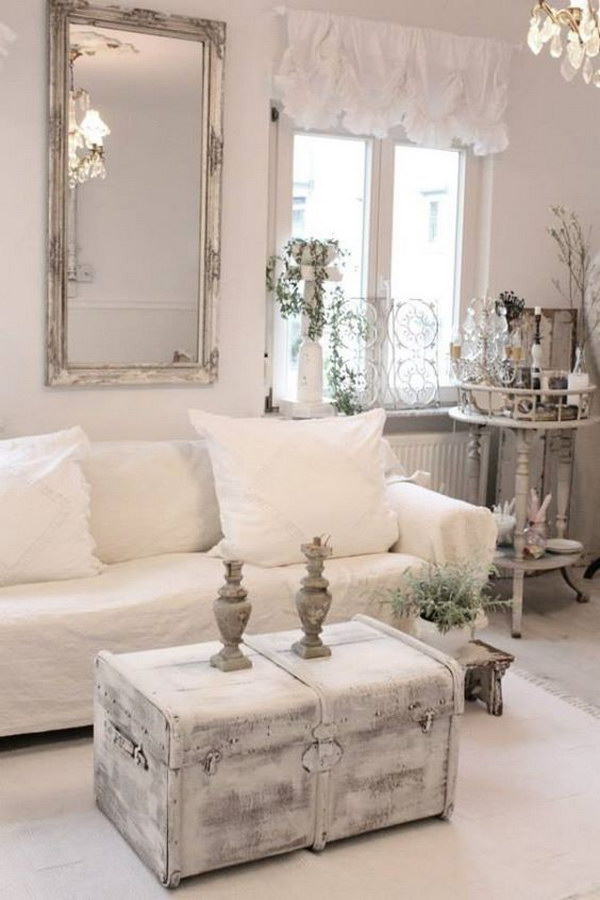 Antique Finish White, Floral Fabrics Ceramics and Tableware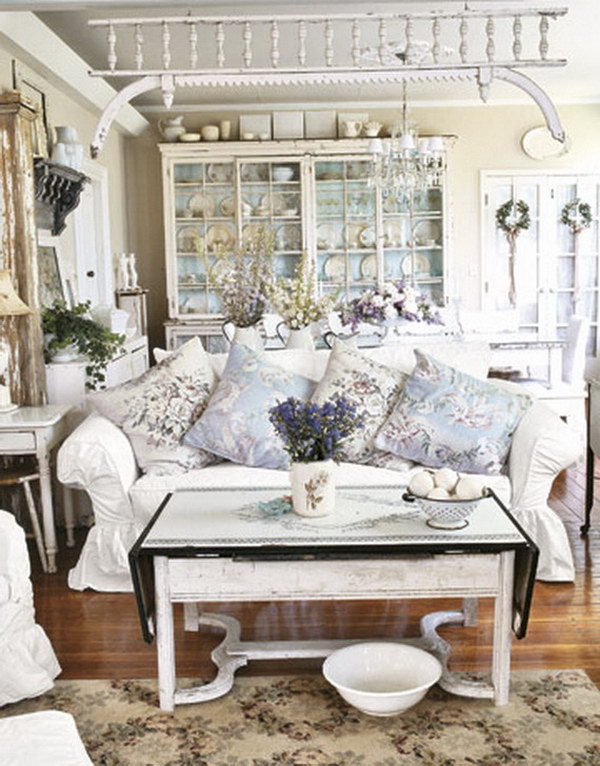 Romantic Fireplace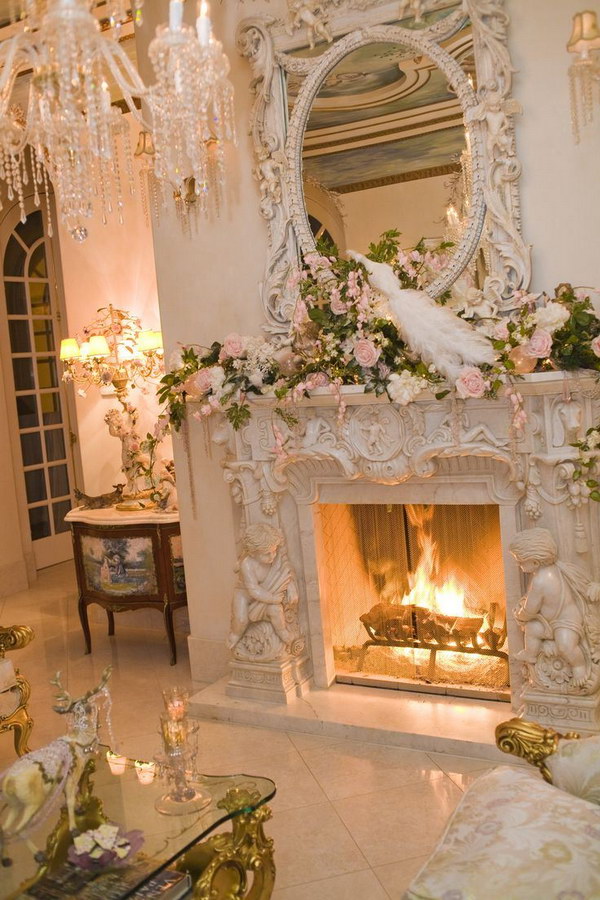 Shabby Chic White Living Room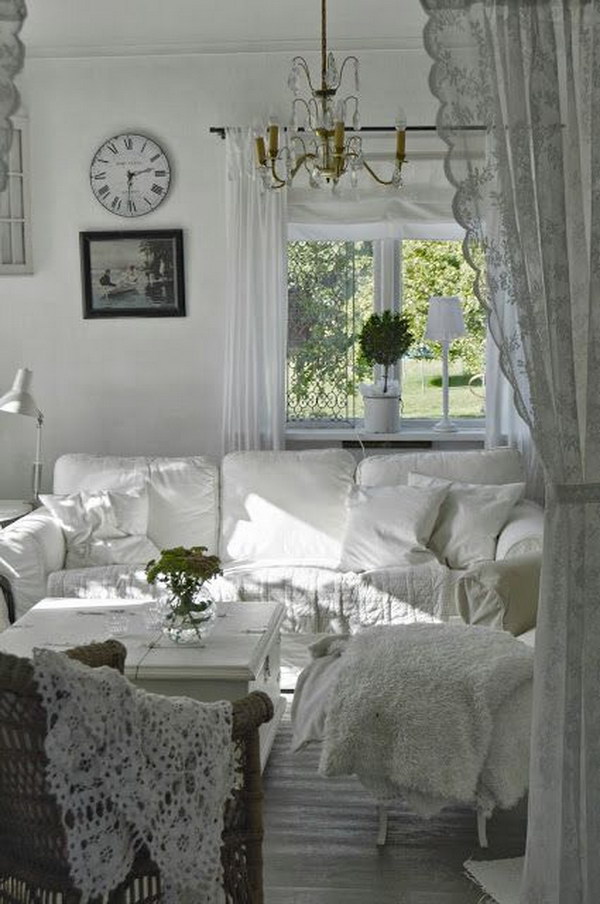 Shabby Chic Vintage White Living Room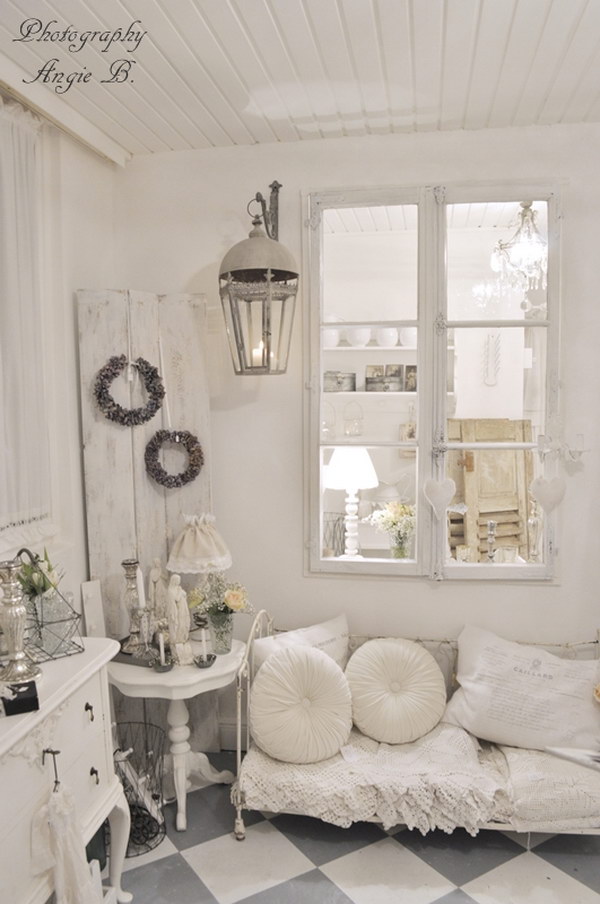 This shabby chic living room was designed with white color scheme, stylish cabinet, classy chandelier, and white painted windows. These combinations can offer an impressive look and can match well with other interior.
White Shabby Chic Living Room Decor