Reading can be beneficial to your kids for getting them prepared for kindergarten, promoting early literacy and bringing up a love of language and reading. Excellent reading habits begin in the early years. As a parent, it is really fun and essential to create a cozy reading nook for your little ones to settle into his or her very own corner and explore the wonders of reading on their own. At the same time, a designed reading nook can also be a chic and amazing home décor for your kids' room.
Check out this list of creative and cozy reading nooks for kids that we have collected recently and get more inspiration for creating cozy nooks for your beloved ones at home.
Reading Nook With a Wood Treatment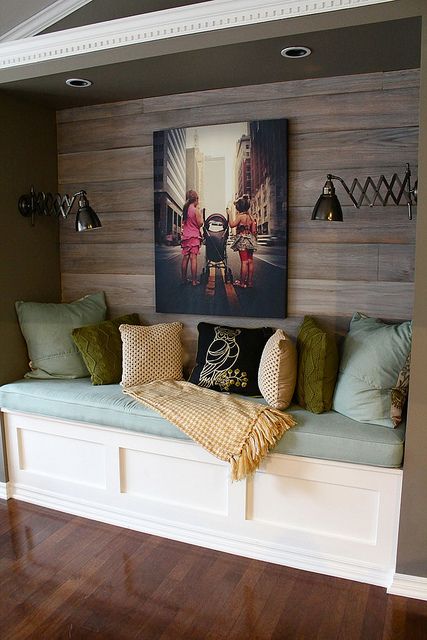 Turn a Fireplace Into a Nook With String Lights and Pillows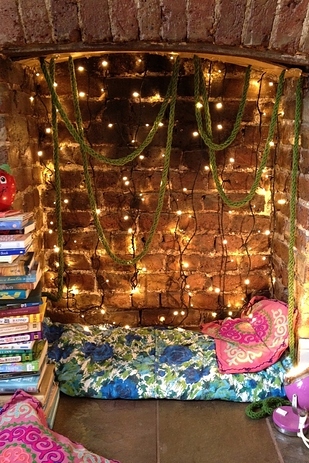 via lifeunstyledblog
Attic Book Nook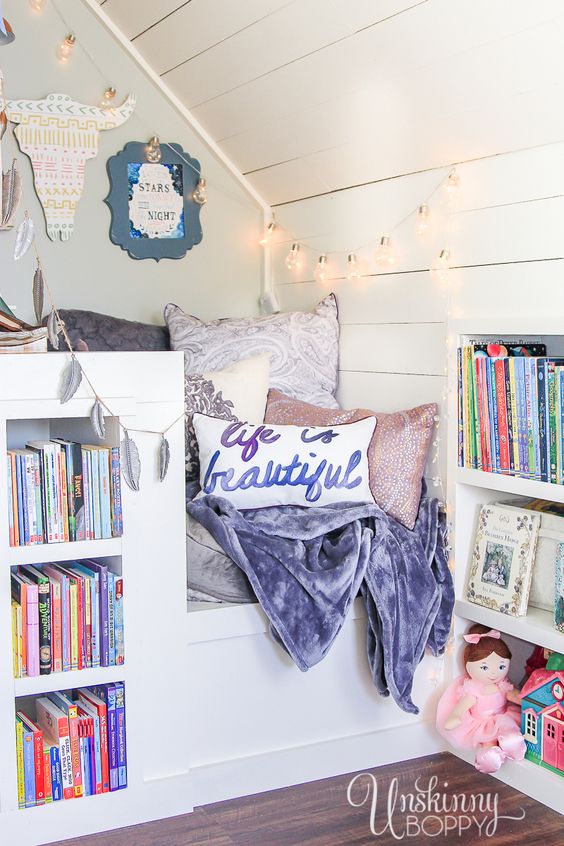 via unskinnyboppy
Reading Area On Stairway Landing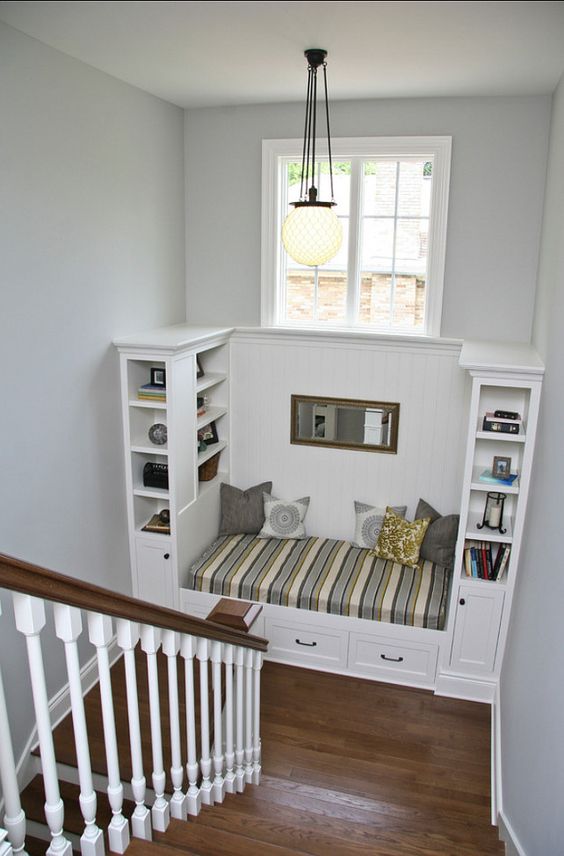 via homebunch
Secret Reading Nook with a Bookshelf Door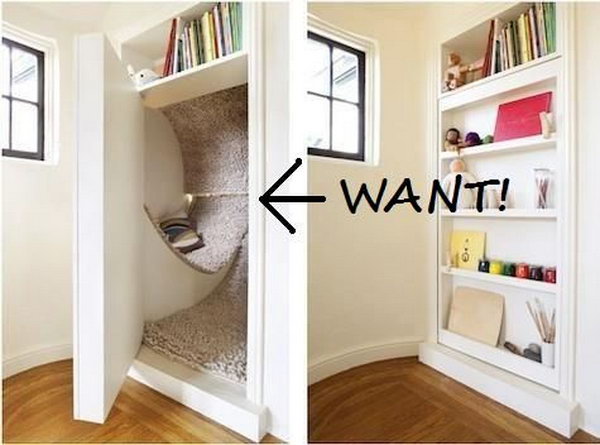 Twinkle Twinkle Little Star for Cutest Kid's Reading Nook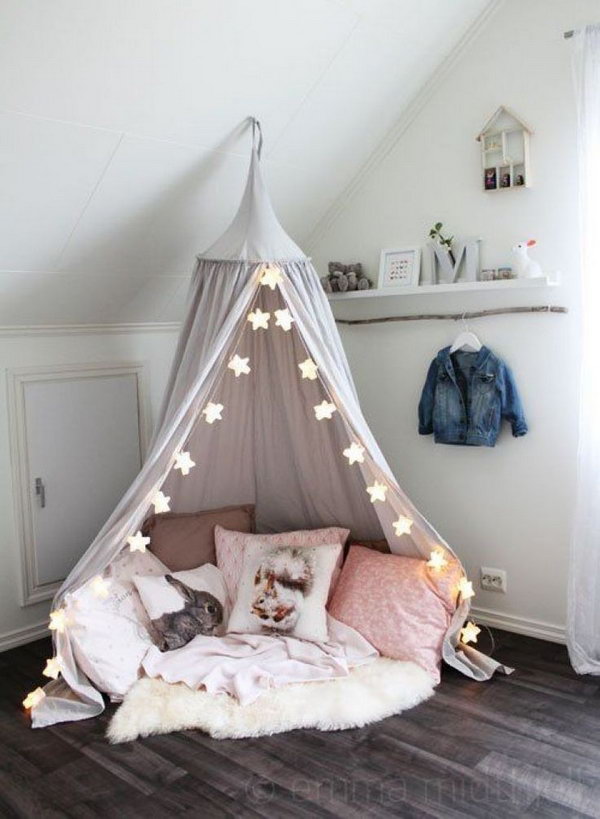 Pretty Reading Nook For Girl
Reading Nook with L Shaped Plastic Rain Gutter Shelves for Book Display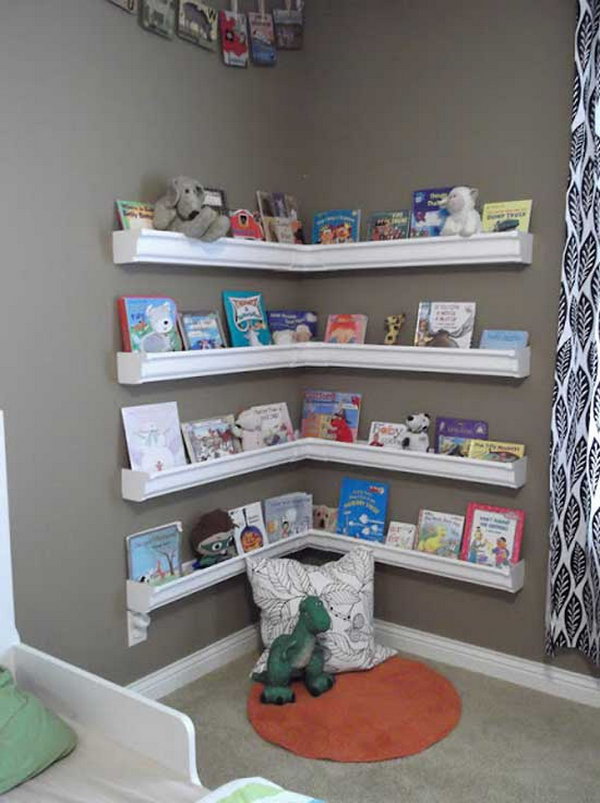 Pink Girl Reading Corner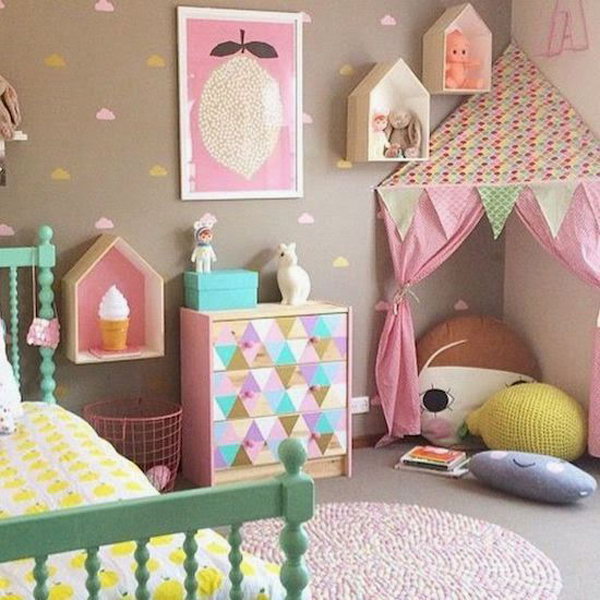 DIY Crate Book Storage For Reading Corner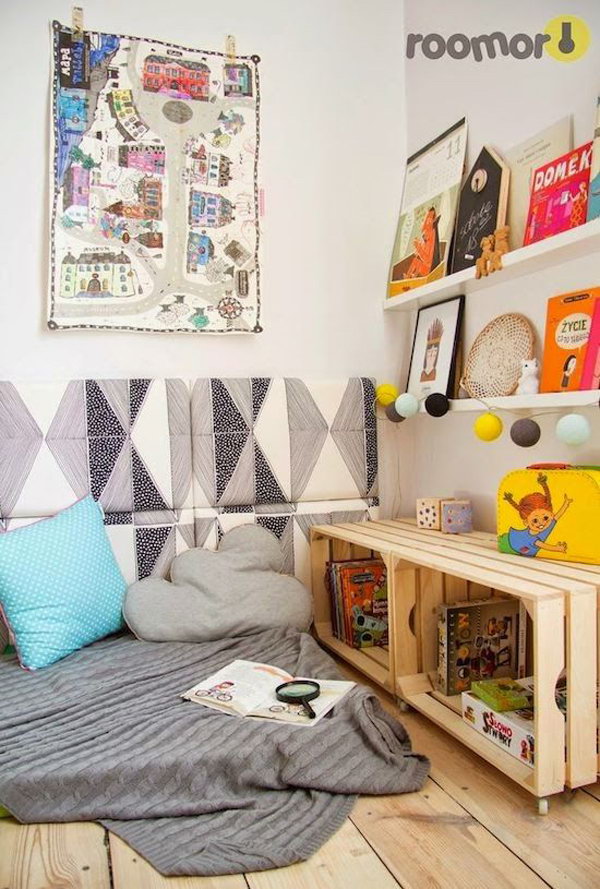 Cozy Reading Nook For Kids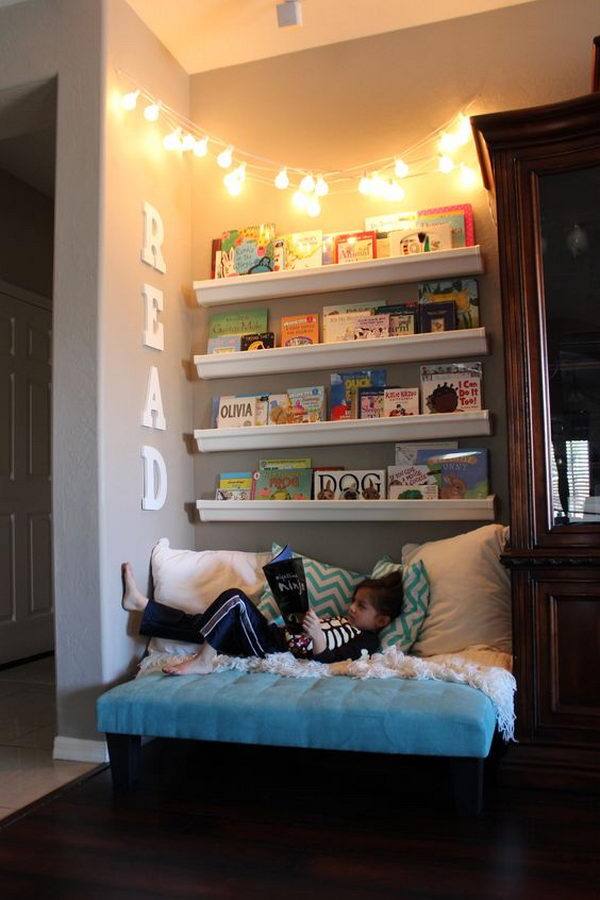 Growing Library Reading Corner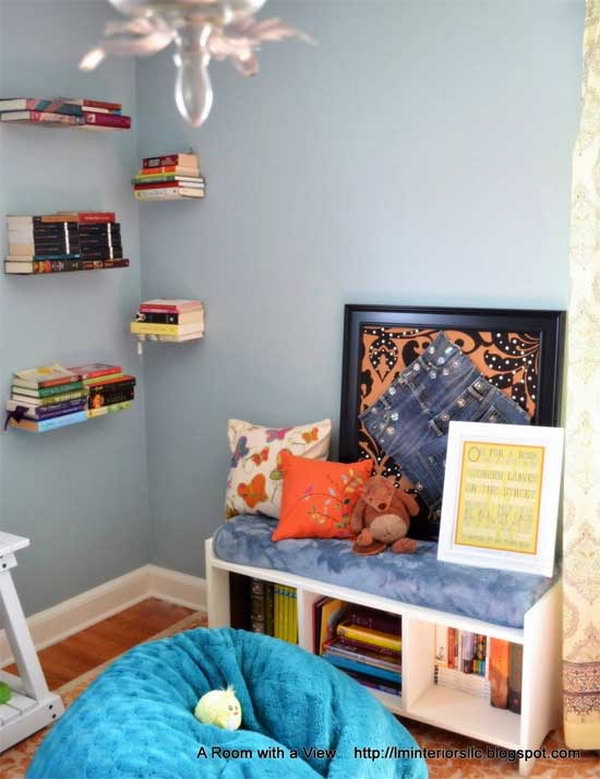 Wasted Space to Reading Nook with Colorful Curtain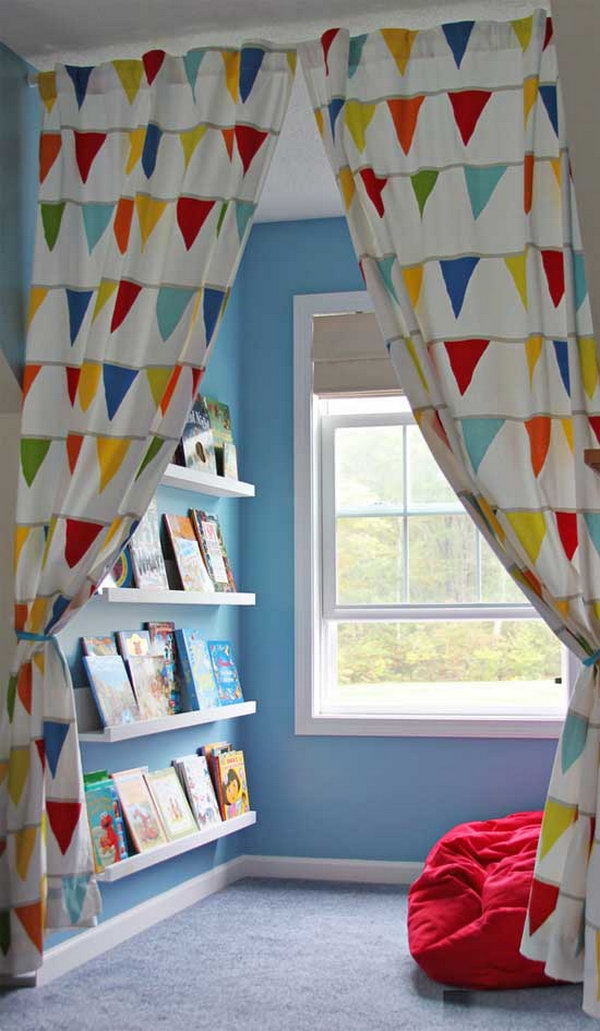 Small Reading Corner Furniture For Kids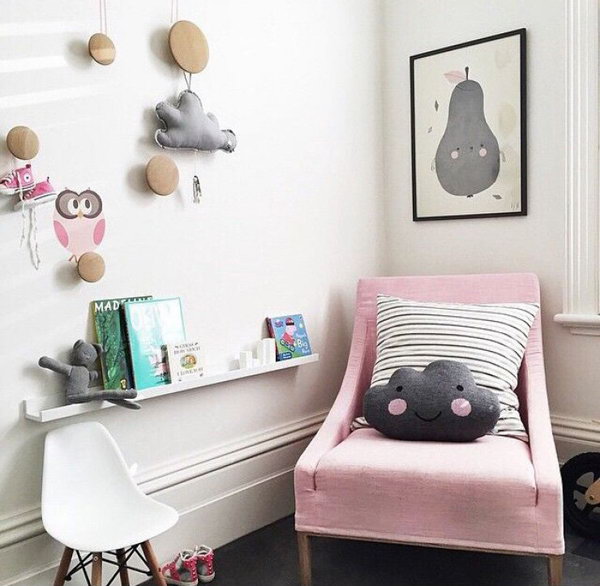 Colorful Kids Reading Corner
Indoor Tree House for Reading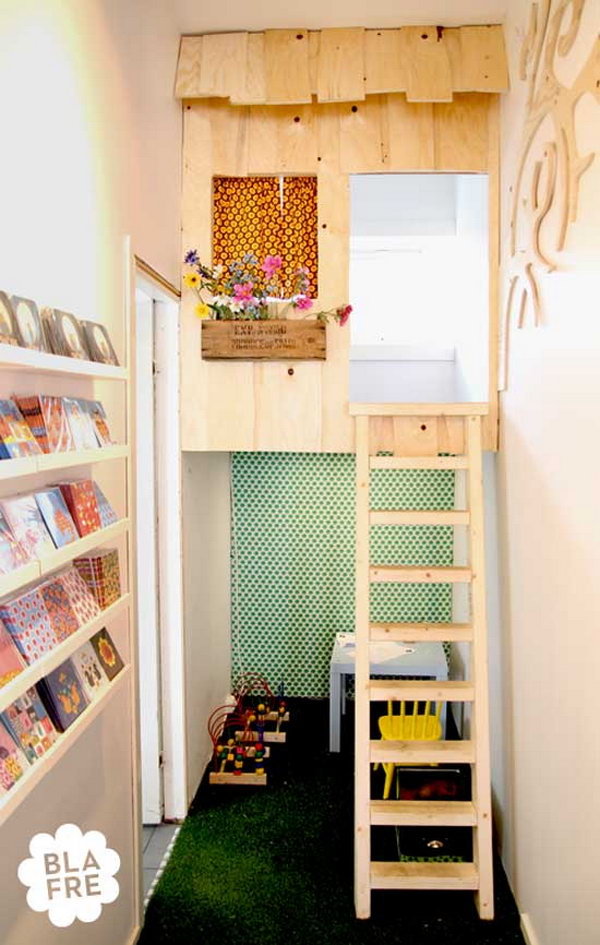 An Ordinary Closet Turned Into A Small Hide Out For Kids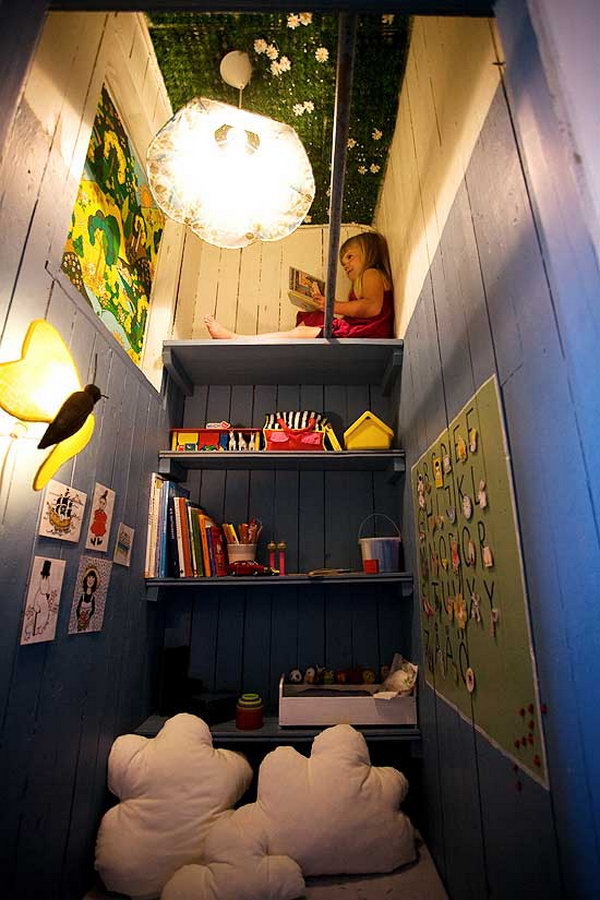 Hanging Chair for a Reading Nook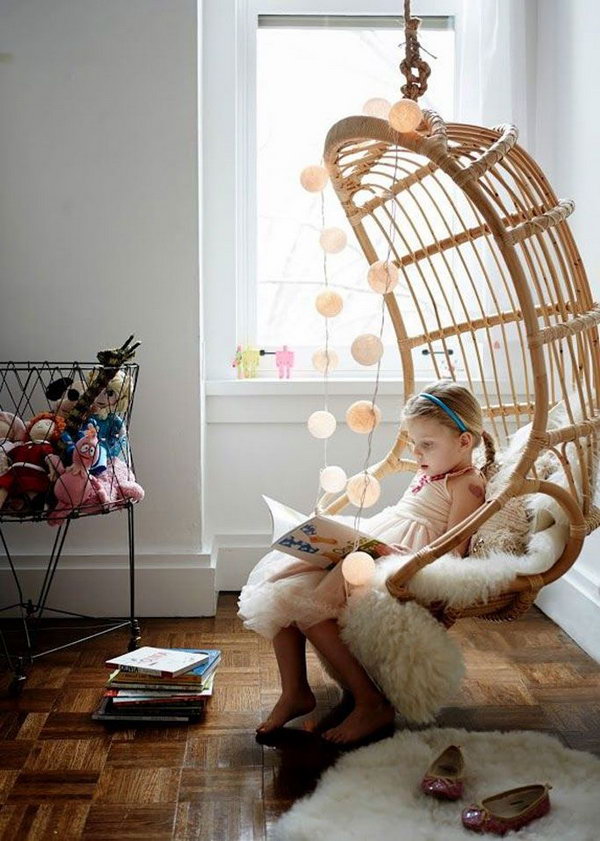 Beautiful Reading Nook For Kids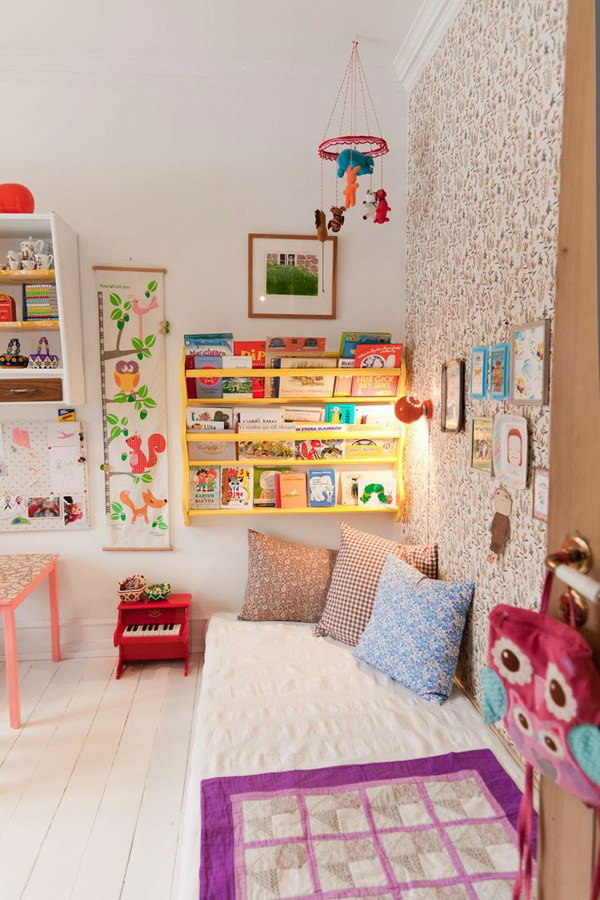 Book Nook with Spice Rack as Book Shelves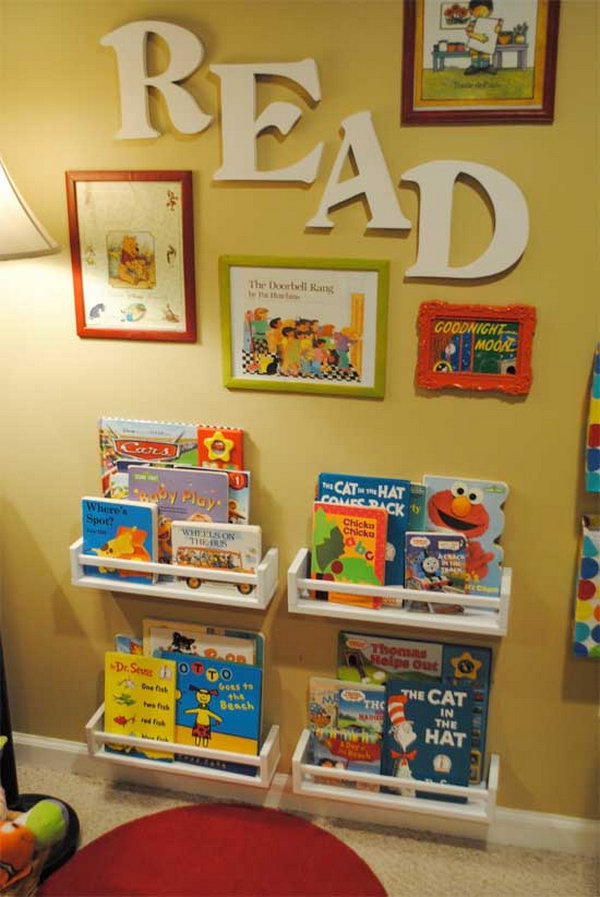 Reading Nook That Costs Only $12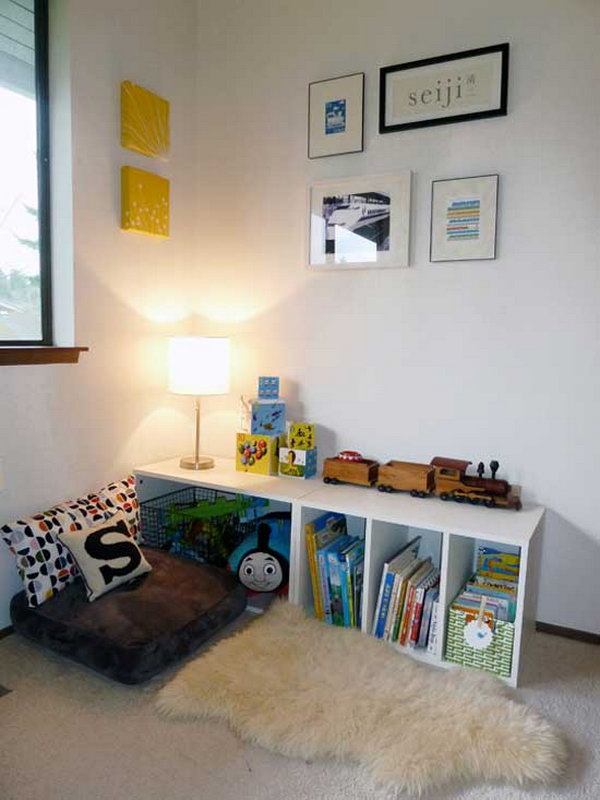 Not Only A Reading Nook, But Also A Cozy Place For Napping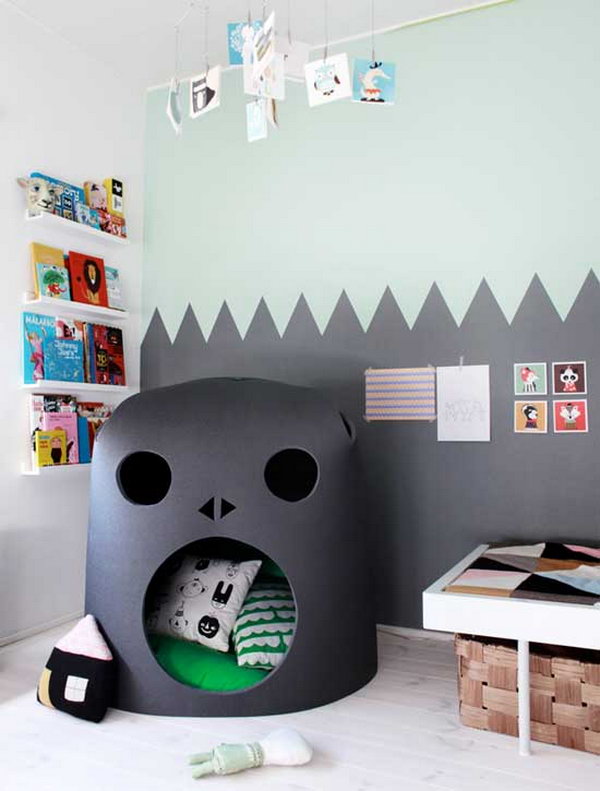 DIY Closet Reading Nook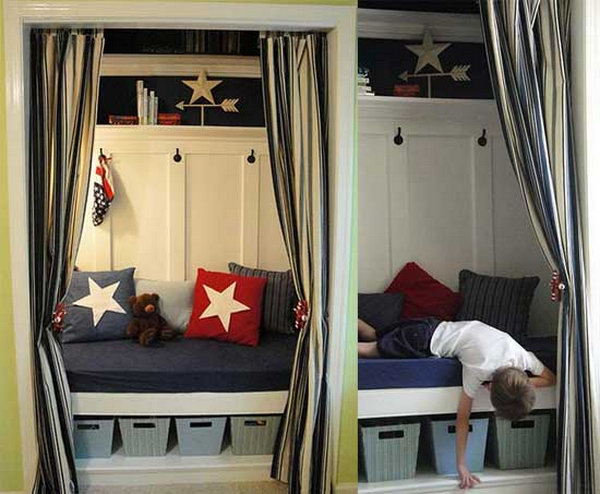 Secret Reading Nook For Kids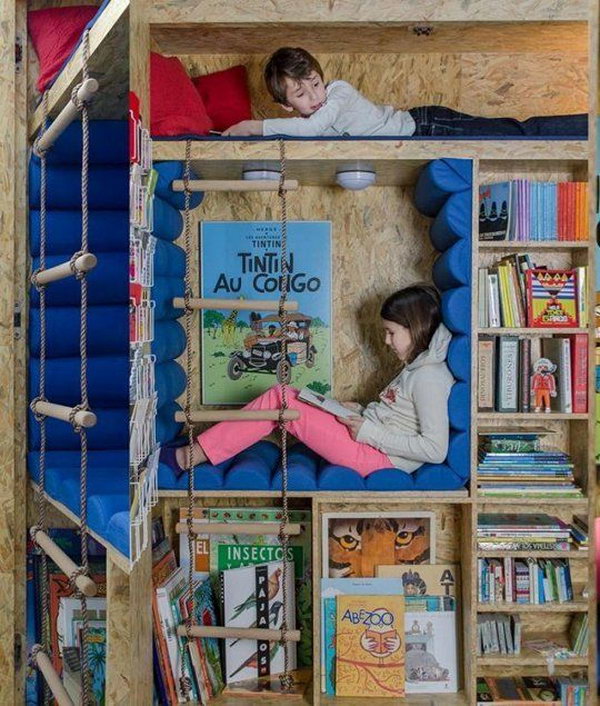 Kids Reading Corners Cabinet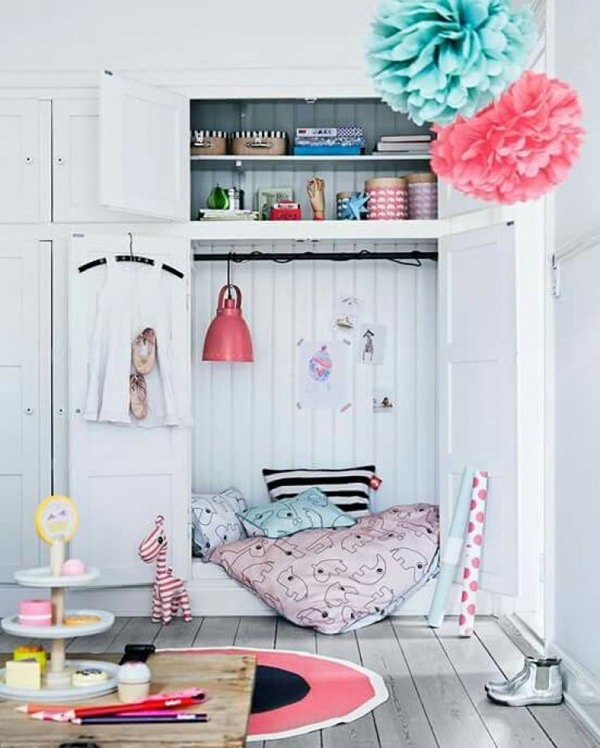 Closet Turned Book Nook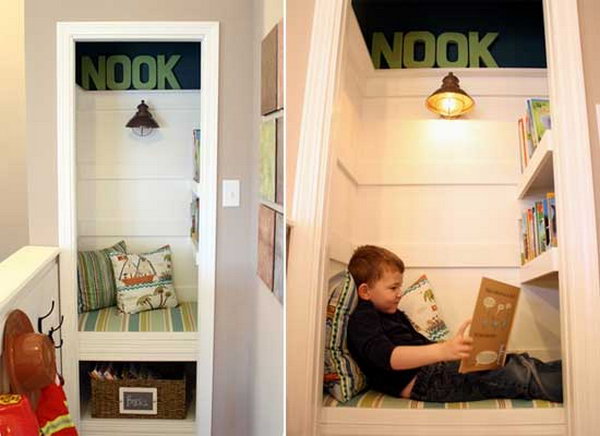 Reading Nook and Toy Storage Made with Kallax 4 x 2 cube and Ikea Spice Racks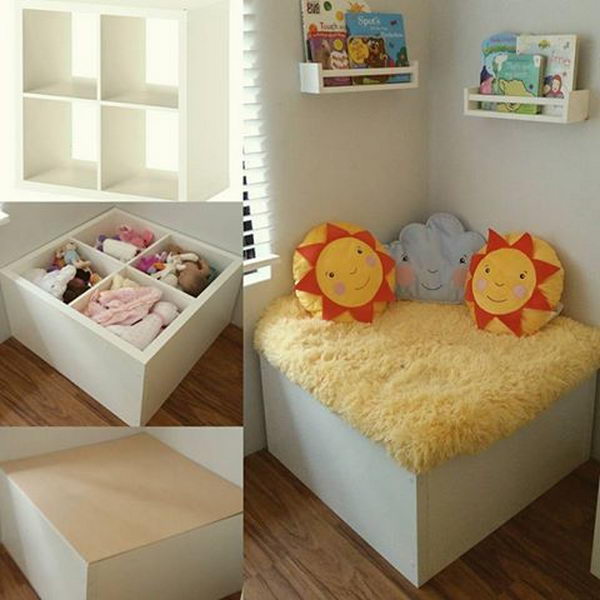 Tutorial via ikeahackers.
Reading Nook With Cocoon Hanging from the Book Shelf Designed like a Tree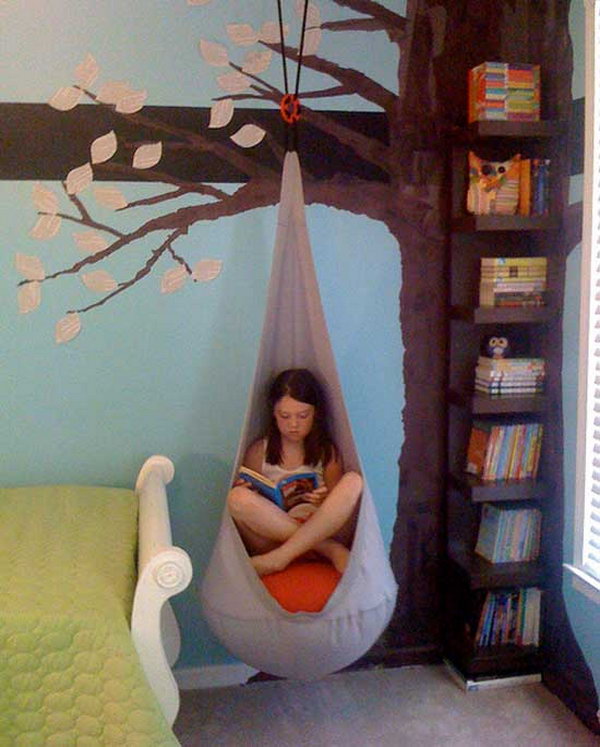 Tent Kids Reading Corner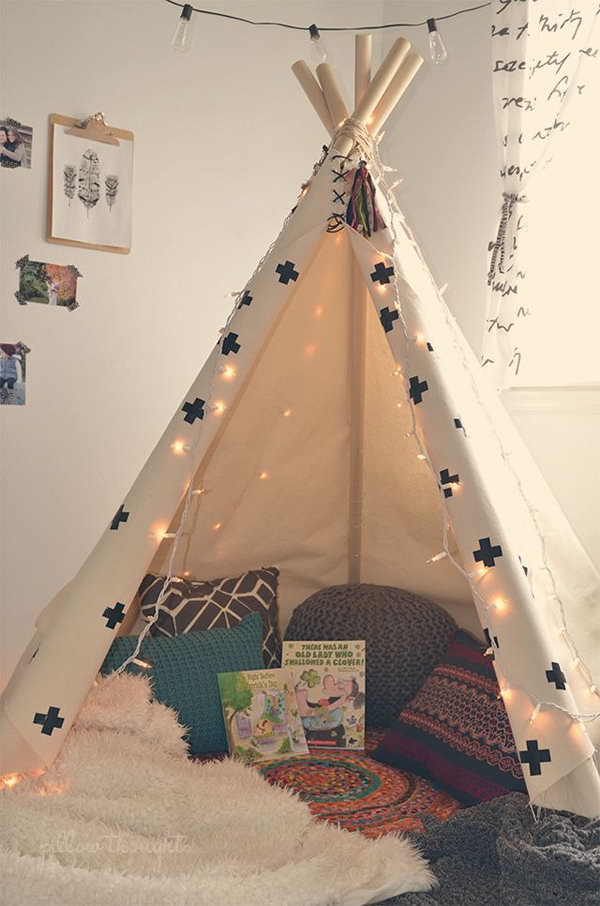 Cute Reading Nook For Kids