Do you love to try new beauty hacks! I do! Making my own beauty recipes at home or using a creative way to solve my skin problems are both exciting. Not only because the satisfaction I get learning a new shortcut, I like to wow my friends by telling them I create that custom color on my nails and get ready to bask in the admiration.

Today I am going to share some best beauty hacks and tips for you. So, scroll through these beauty hacks and learn some valuable tips! This is a compilation of most creative and life-saving hacks every girl should know. Let me know in the comments section below what your thoughts are on these beauty hacks. Do you have any really useful beauty hack you'd like to share? Share it with us and we'll give it a try.
Twist Your Hair into a Ponytail and Flat-iron the Twist to Make Waves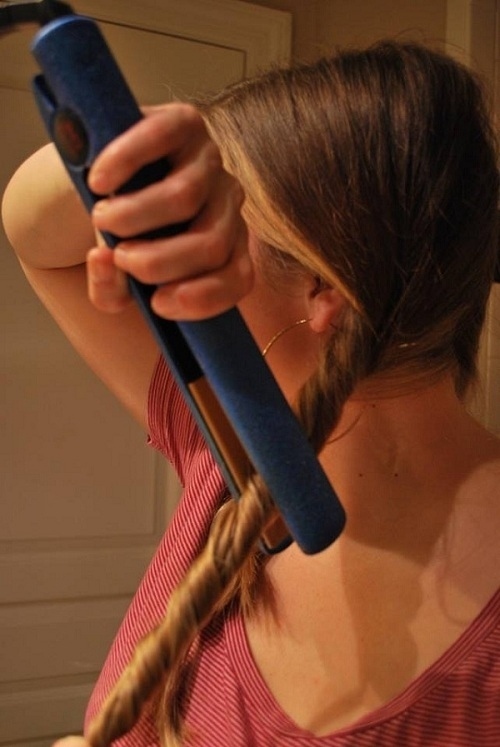 Tutorial via fashionandstyles
Rescue a Dried Out Mascara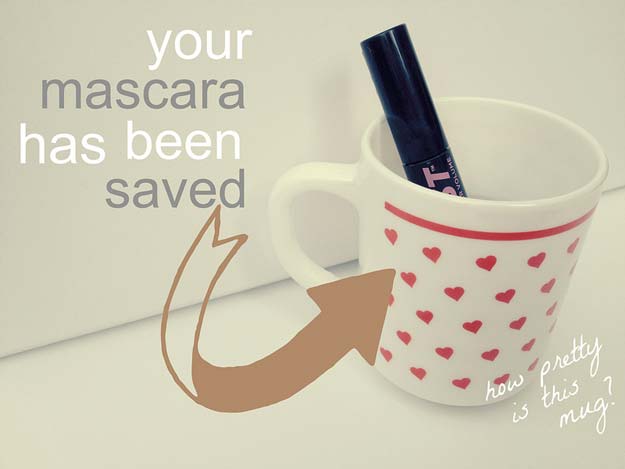 via athriftymrs
Wash Face with Sparkling Water

via fitnessbox
Fix a Broken Nail with a Piece of Tea Bag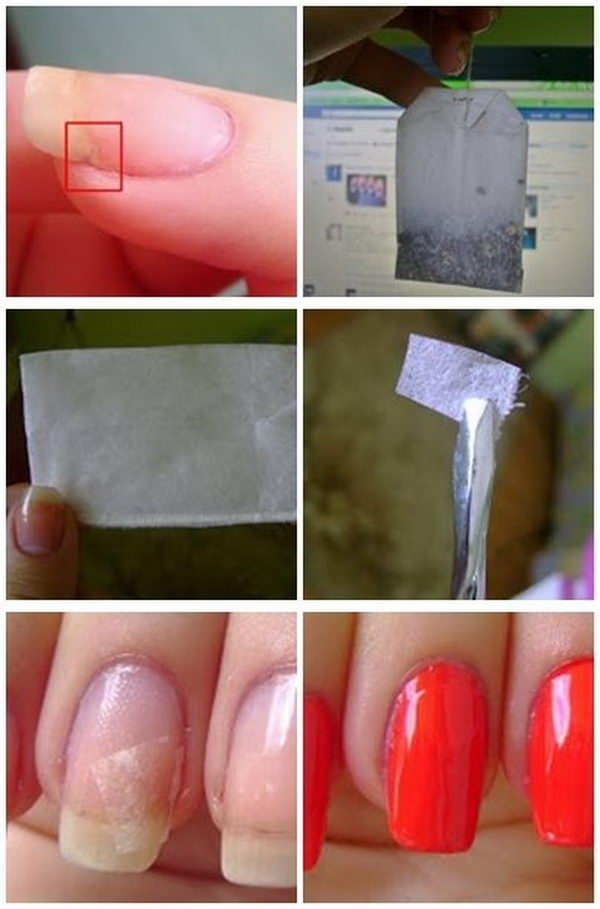 This is a simple and useful way to fix your broken nail with a tea-bag. Empty a tea bag. Cut a small piece to fit your crack. Apply a base coat on the nail and, while it is still wet, apply the cut piece.Then, apply any nail polish you like. See the tutorial via inspire beauty tips.
Use Your Lash Curler to Line and Curl at the Same Time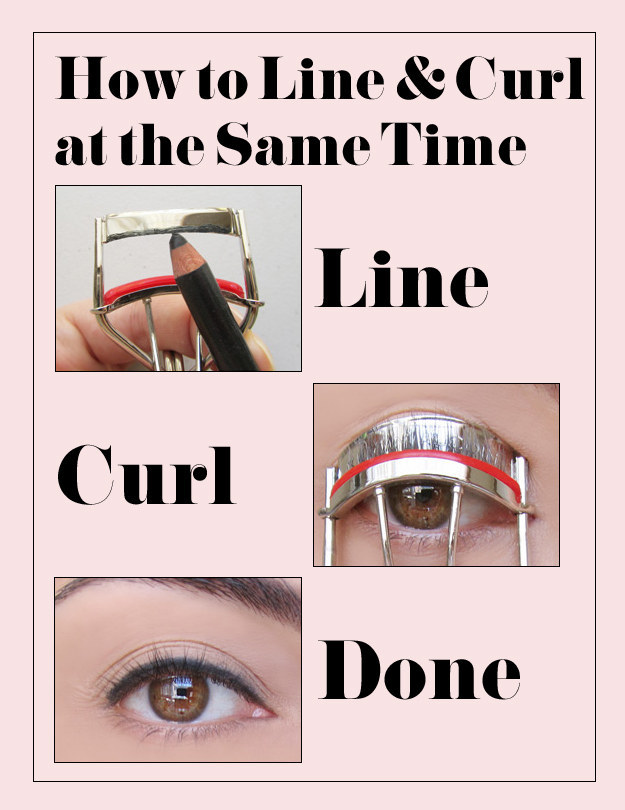 Source beautypointofview
Make Your Own Makeup Remover with Just 3 Ingredients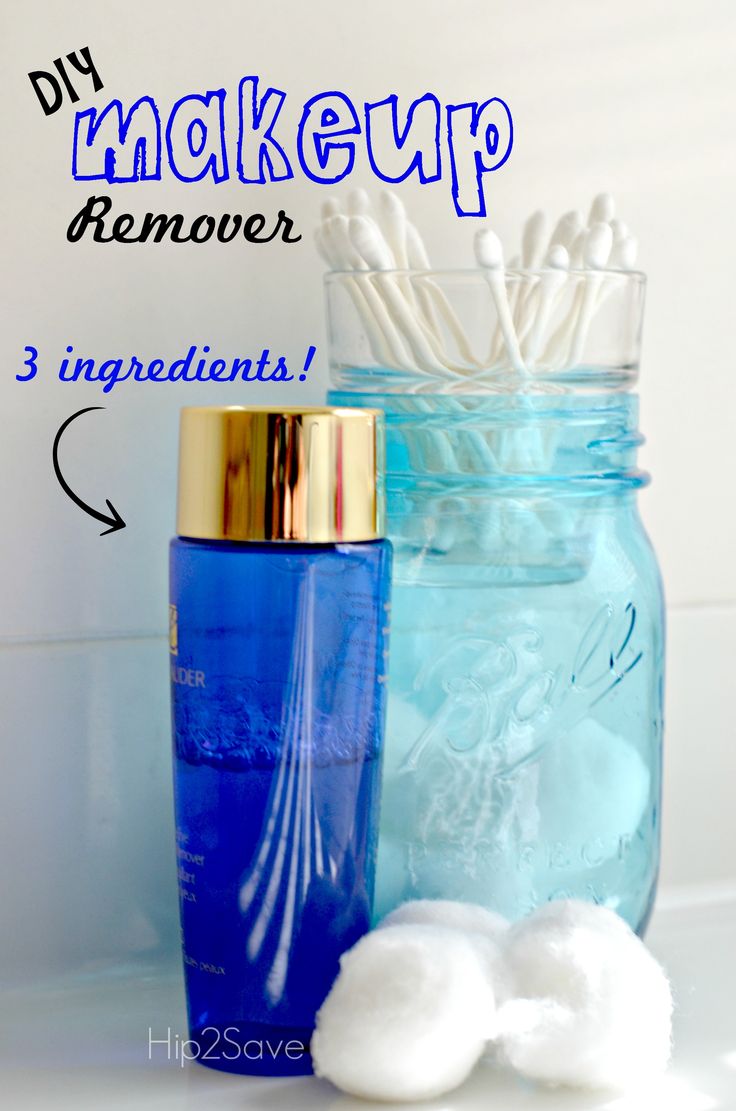 Mix water, almond, coconut, or olive oil and tear free baby shampoo to make your own makeup remover. It works well and will save your money. Tutorial via hip2save
How to Tape Your Breasts for a Backless Outfit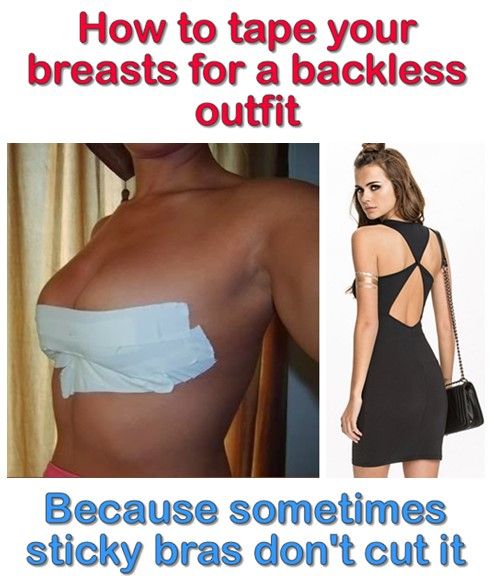 Because sometimes sticky bras don't cut it, you need to tape your breasts for backless outfit. Using gauze or simple pasties to cover the nipple makes removal easier. Tutorial via beauty tutorials
Self-Tanner Recipe Using Two Lotions Together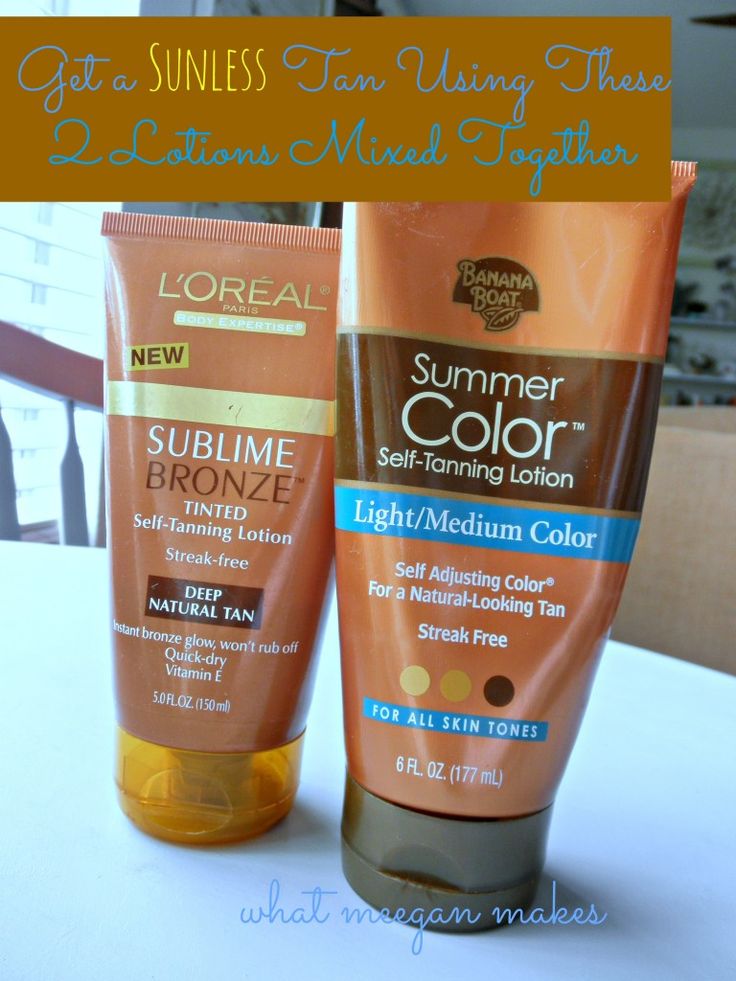 Try this best tanner ever. It works well with no streaks, no orange color and no rubbing off. Tutorial via meeganmakes
Make Mascara Last 3 Times Longer Using a Drop or Two of Visine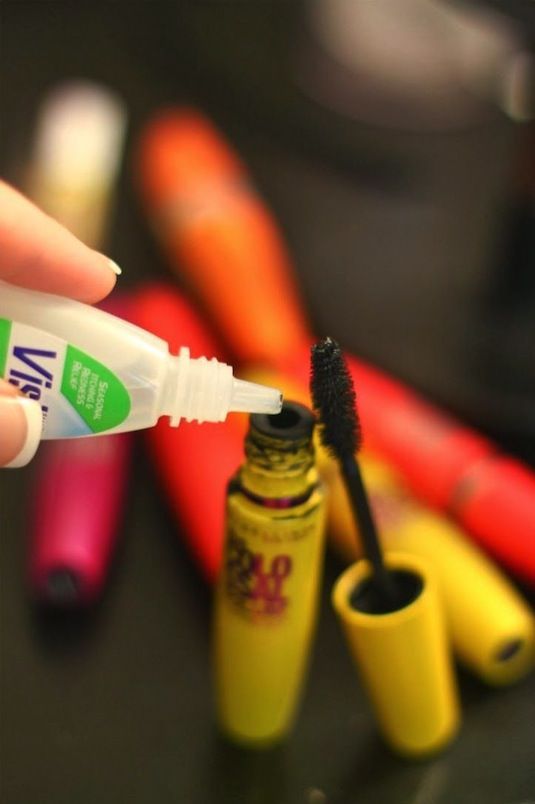 This is always a problem that our mascara get clumpy over time. Just adding a drop or two of Visine into the tube is an easy fix for that. Source trusper
How to Grow Longer Lashes Naturally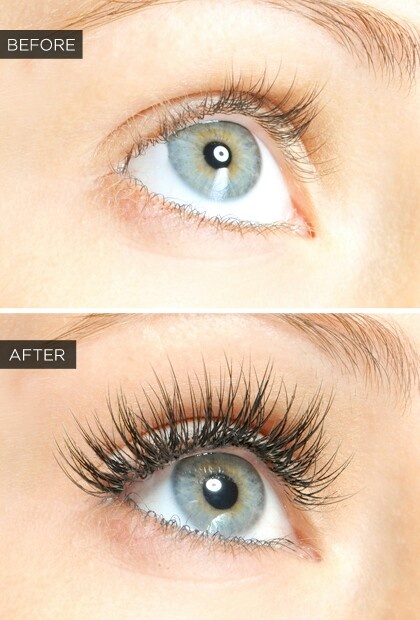 Recipe for longer lashes: Use aloe vera gel, Vitamin E and olive oil to make your eye lash grow longer. Tutorial via totalbeauty
Easy Home Remedy for Teeth Whitening at Home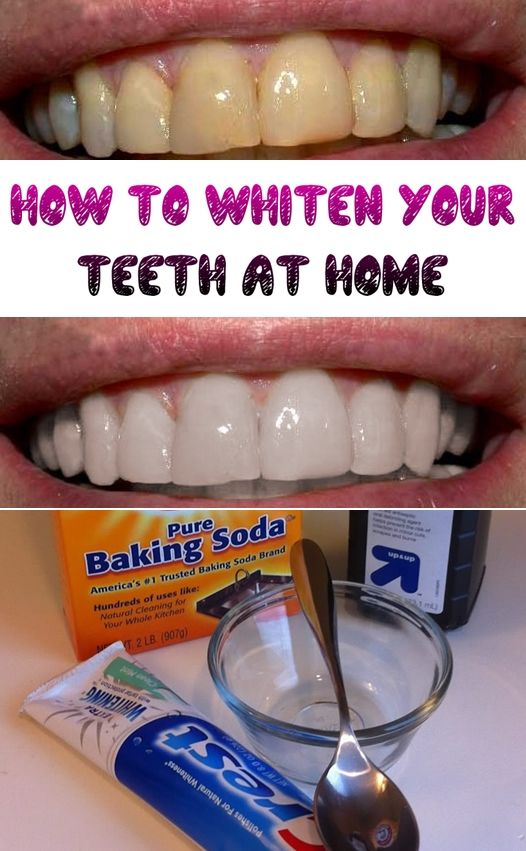 Use one teaspoon of hydrogen peroxide, one teaspoon of mouthwash, one teaspoon of baking soda, one drop of toothpaste and a half of teaspoon water to whiten your teeth at home. You will notice a difference after just one use. Tutorial via beauty tutorials.
Making Your Hair Appear Thicker with Eyeshadow

Tutorial via elle
DIY Your Own Honey and Tea Tree Oil Face Peel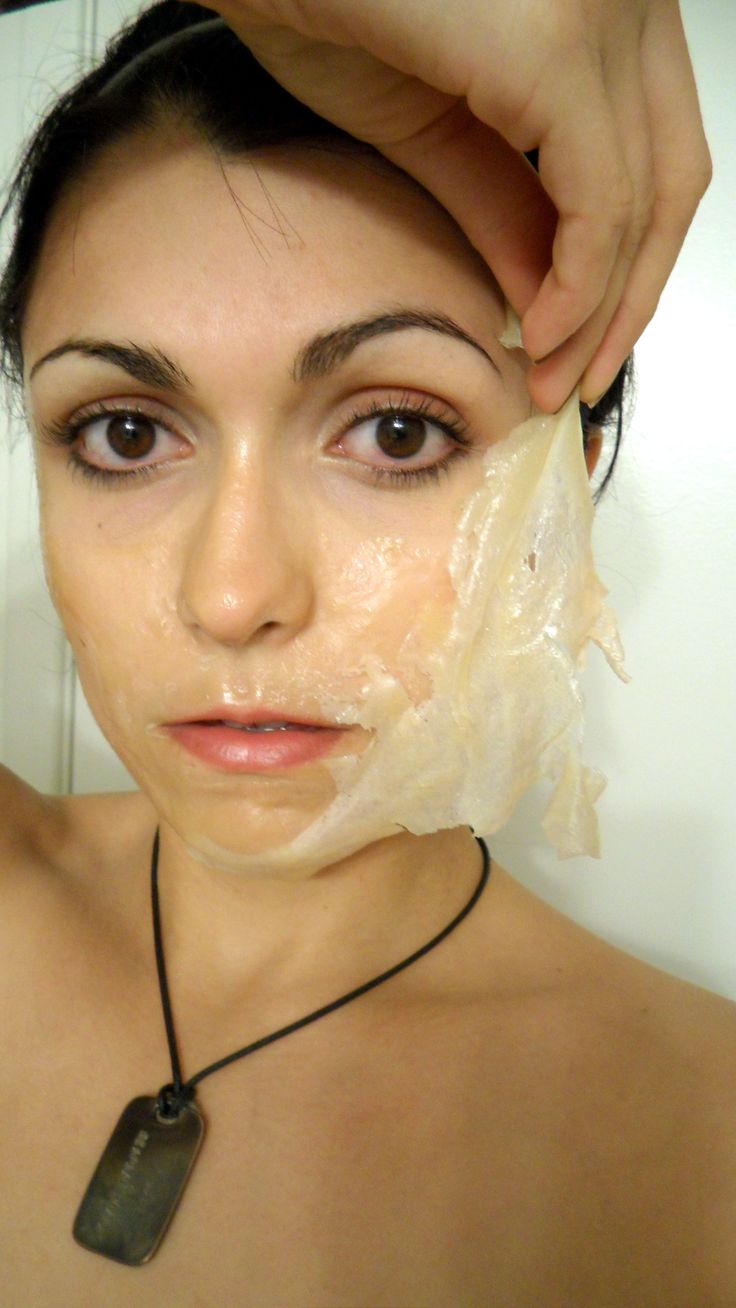 Mix honey, tea tree oil and milk together and put it on your face as a mask. Let it dry and then take the mask off. The mask sucks out everything from your pores, and it will make your skin feel ah-mazing, as in super soft, smooth and clear. Tutorial via theprettyhippie
Get Rid of Blackheads with Vaseline and Clear Plastic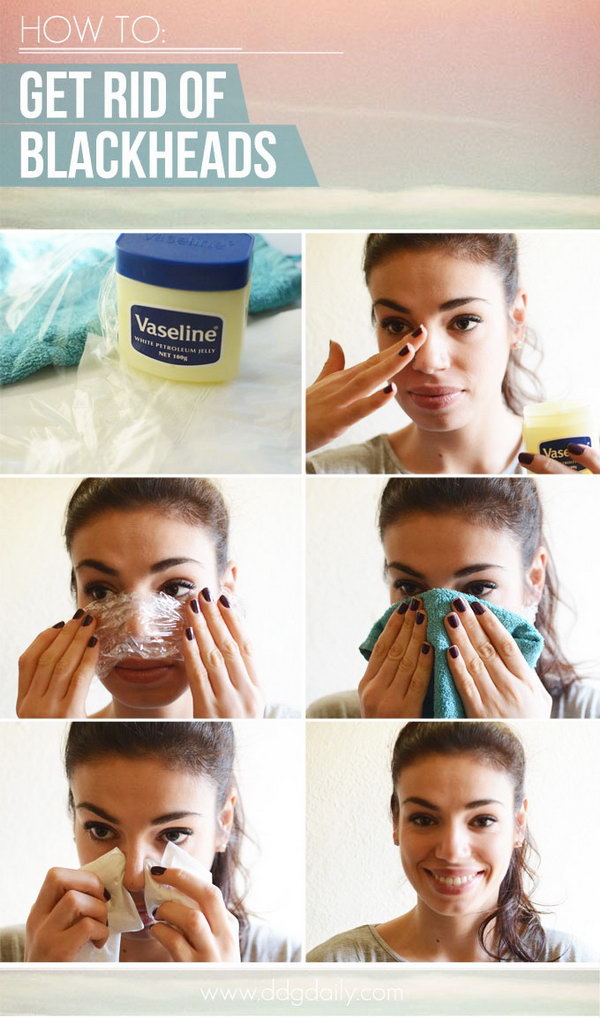 Blackheads is a big skin problem to many girls. I have tried a ton of methods to get rid of blackheads until I met this one and it really works. Tutorial via dropdeadgorgeousdaily.com.
Get Rid of Facial Hair with Turmeric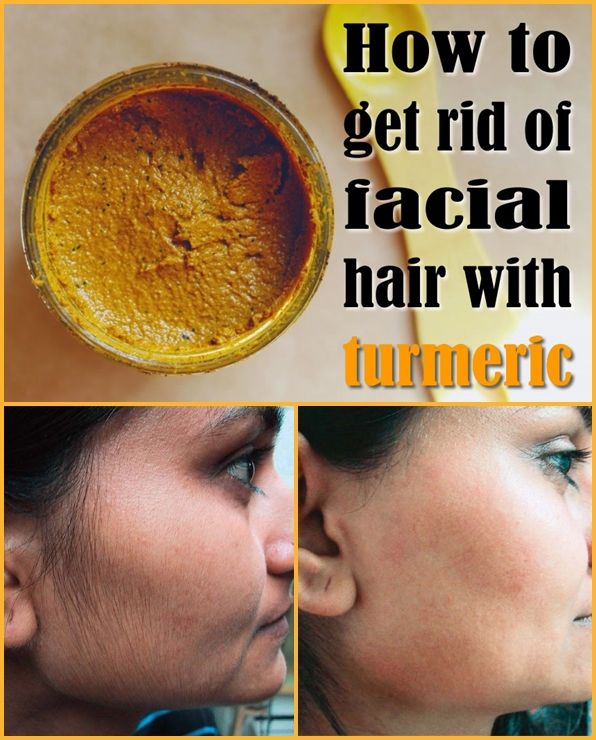 For thousands of years, women in India get rid of excessive pilosity with this very handy spice made from turmeric. Tutorial via beautytutorials.
Use Eye Shadow and Clear Nail Polish to Create Your Own Nail Polish Color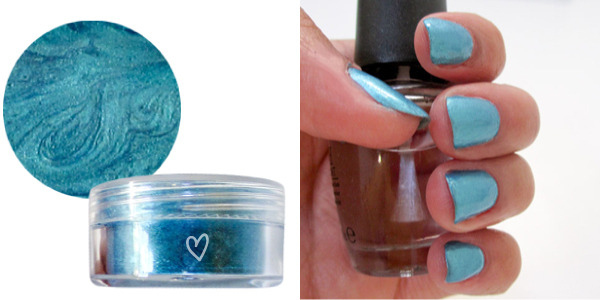 Crush up a bright color eyeshadow you never use and mix it with clear nail polish for your own custom shade. Tutorial via beautylish
Use a Toothbrush to Get a Textured Braid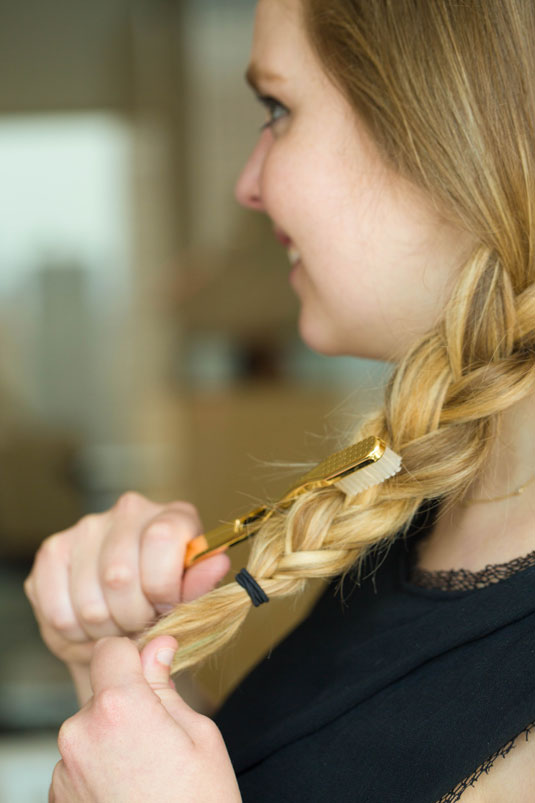 Get a textured braid by brushing your toothbrush in upward motions. Source cosmopolitan
How to Make Lipstick Last Longer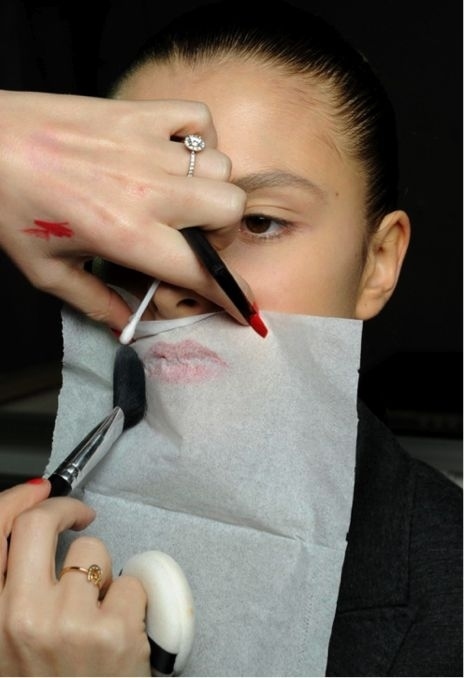 After you have applied your lipstick, hold a tissue over your lips and lightly dust translucent powder over the tissue. Tutorial via laurenconrad
How to Lighten Hair Naturally at Home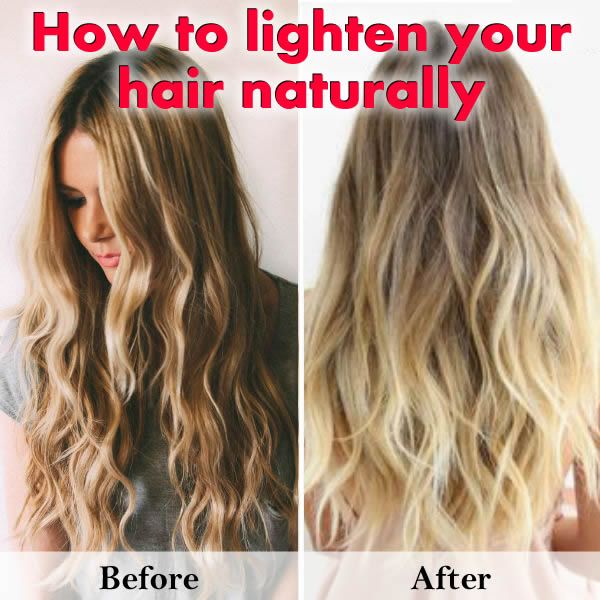 Lots of home made recipes for lightening your hair naturally. Tutorial via beautytutorials.
Remove Acrylic or Gel Nails Using Only Dental Floss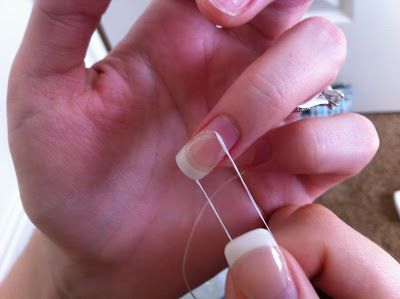 We love that our acrylic or gel nails stay perfect for weeks, but it's such a pain to remove them. Here I found a simple way that actually works to remove them away using only dental floss. Caution: No method means that there is no a single method can fit all. If it is painful to remove the nails or if they aren't coming off after repeated attempts, stop and consult a nail salon for help. Tutorial via queenofpoepp
Fast Acting Pimple Clearing Tip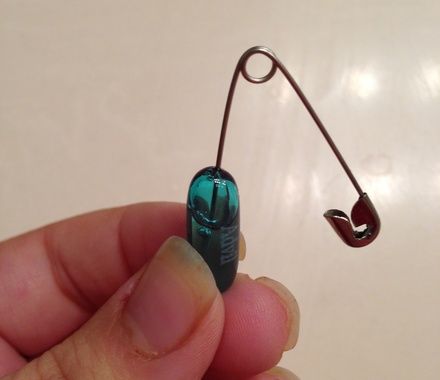 For those inflamed, painful pimples that just show up out of nowhere. Use a pin or a needle to poke a hole in an Advil Liqui-Gel and put the gel on the pimple. It relieves pain and redness almost instantly. Tutorial via snapguide
Use Cold Green Tea Bags to Reduce the Puffiness and Dark Circles under Your Eyes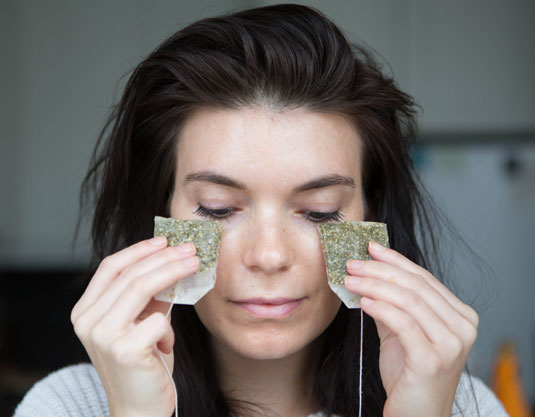 The antioxidants found in tea can be highly beneficial to the delicate skin around the eyes, helping to tighten the skin. Tutorial via cosmopolitan
Spray Perfume onto Your Hairbrush to Keep Your Hair Smelling Good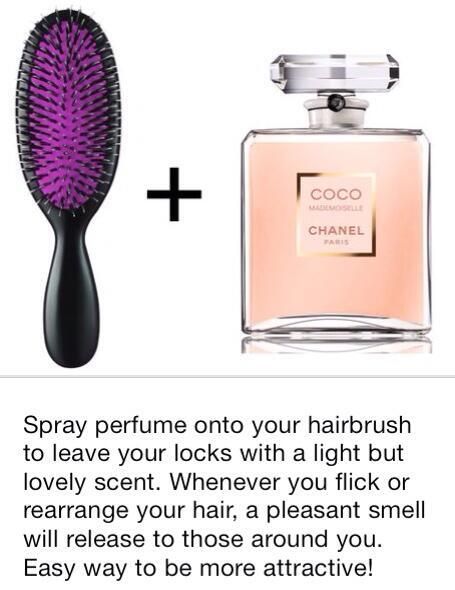 via womenhacks