Halloween couple costumes are a great way to show your family and friends what kind of couple you are. Whether you choose to wear funny costumes, or go cute, sexy, or scary, wearing the costumes of popular duos will always get you some laughs or leave other couples green with envy.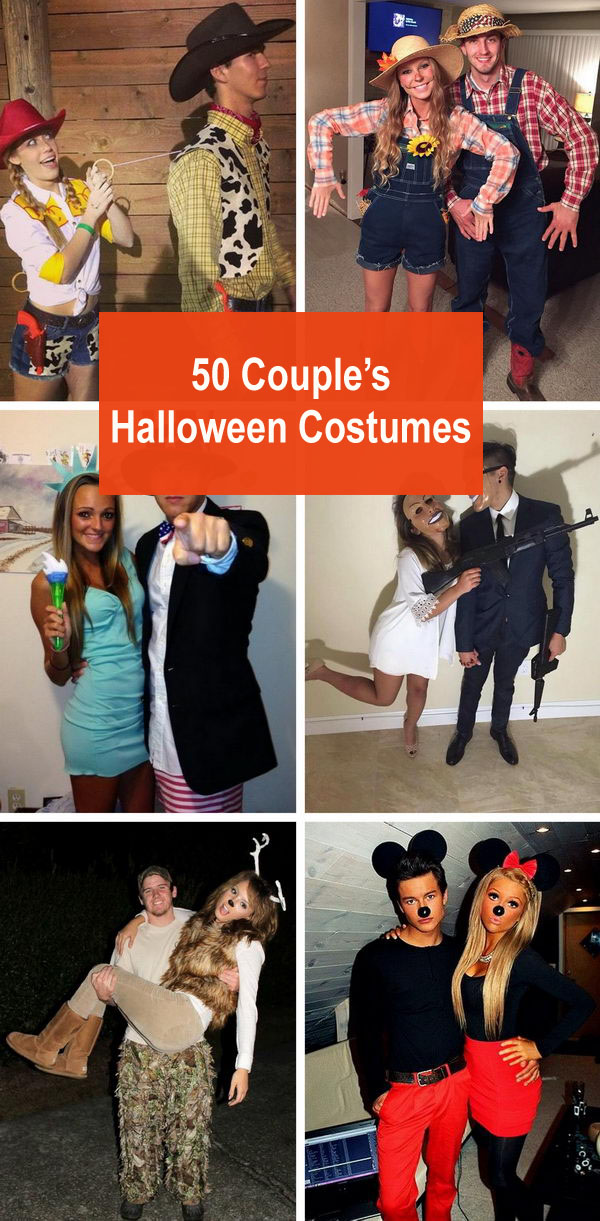 Just because it's Halloween, it doesn't mean both of you have to be all-out creepy. You can wear whatever it is you want, as long as it's not yourselves. Dressing up together this Halloween is a fun and meaningful way to celebrate your relationship, and if you have no idea what costume to choose just yet, then these cool Halloween couple costumes will surely get your creative juices flowing.
Deer and Hunter Couple Costume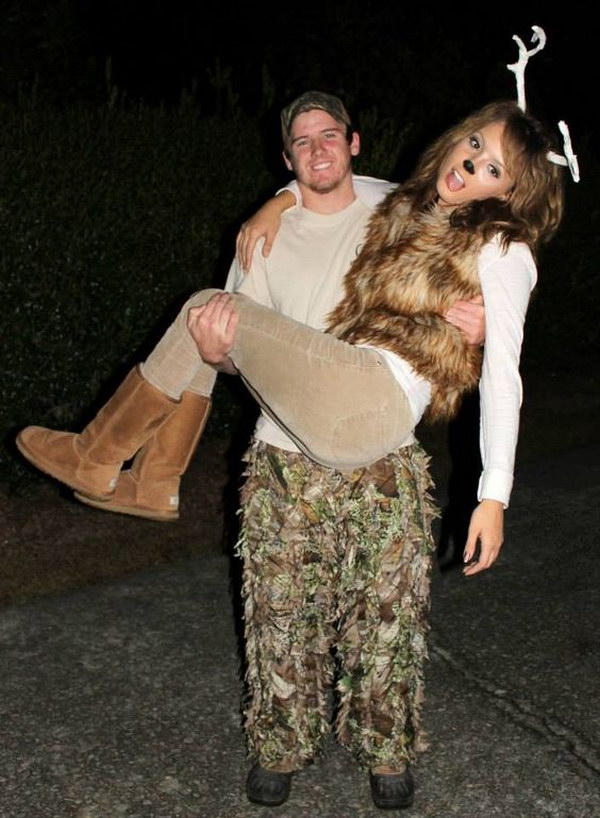 Your man can be the hunter and you can be his much-prized kill – a cute little deer. There's not much to prepare, just a pair of hunter pants, a fur vest, and of course, some antlers to complete the look.
Kim Possible and Ron Stoppable Costumes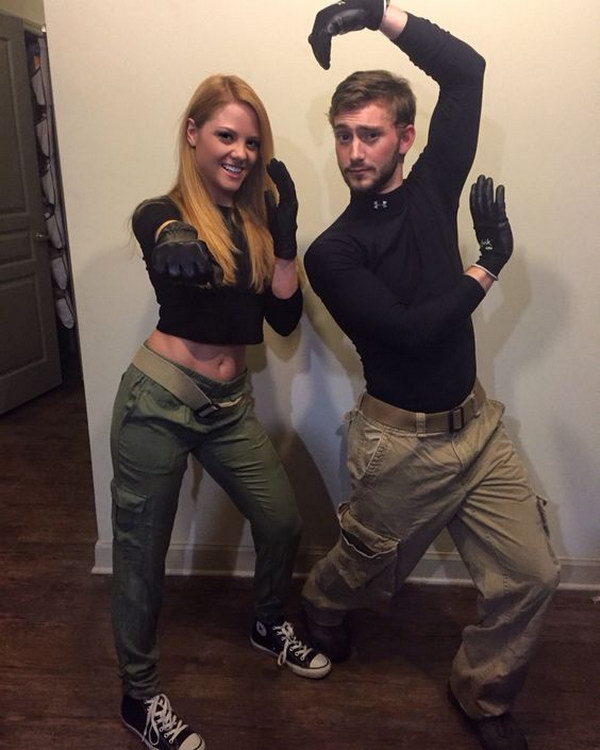 No need to buy some elaborate costumes or props for this couple costume idea. Cargo pants, black shirts, and Chucks are all you need to become Kim Possible and Ron Stoppable for Halloween.
Mary Poppins And Bert Costumes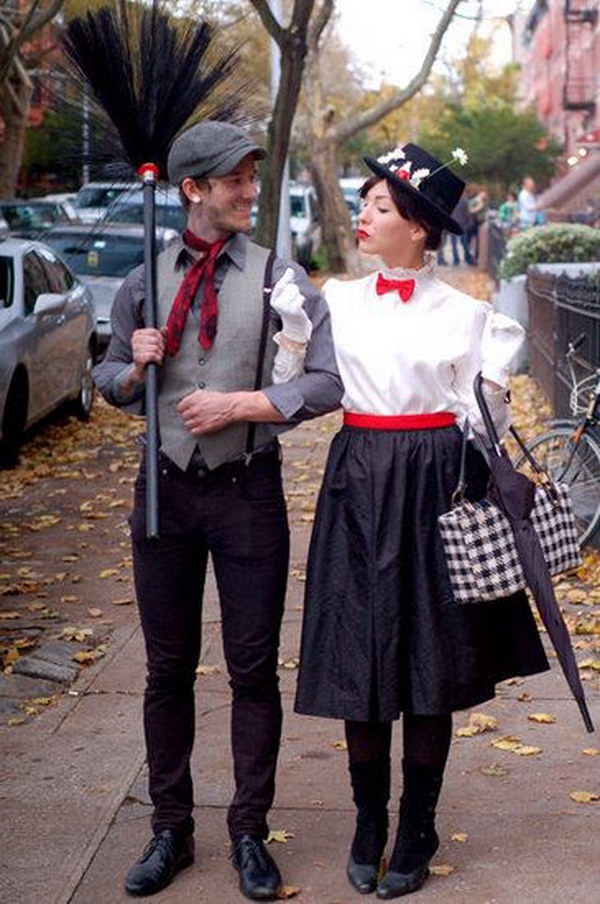 Movies are great inspirations for your Halloween couple costumes. Dress up as Mary Poppins and Bert, or also known as Julie Andrews and Dick Van Dyke, to channel your inner actors.
Firefighter and his Dalmatian Halloween Costumes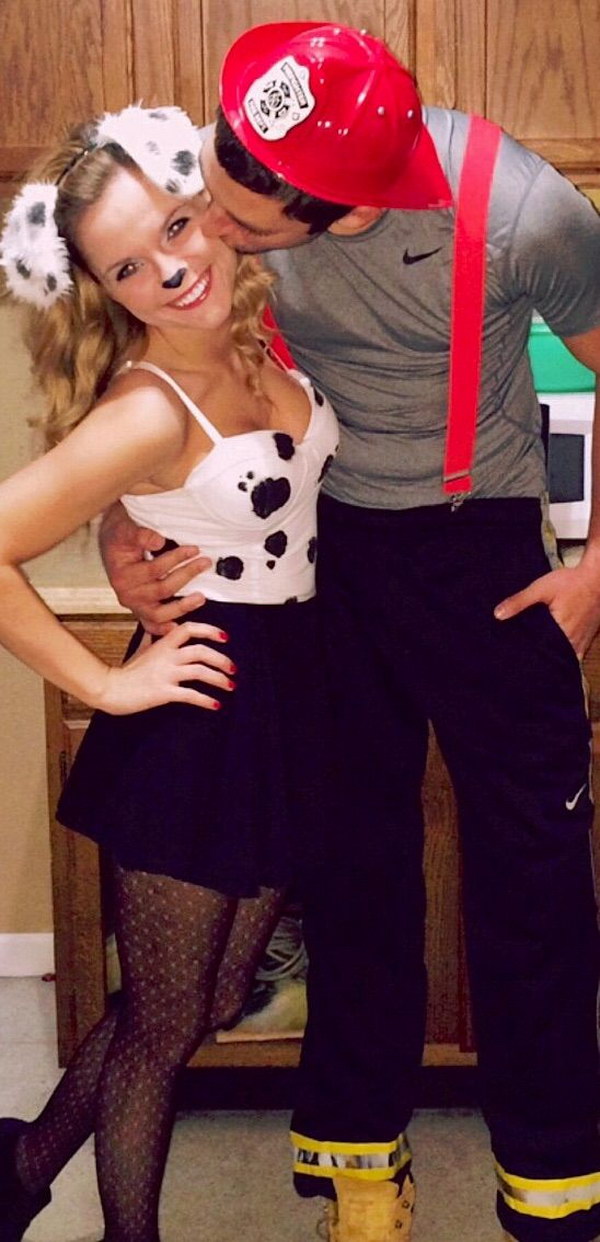 Firefighters always seem to have pet dalmatians around. A simple jumpsuit and a firefighter's hat are all you need for the firefighter costume, while a cute dalmatian print top and a pair of dog ears are all you need to make this super adorable Halloween couple costume.
Flintstone Couple Costumes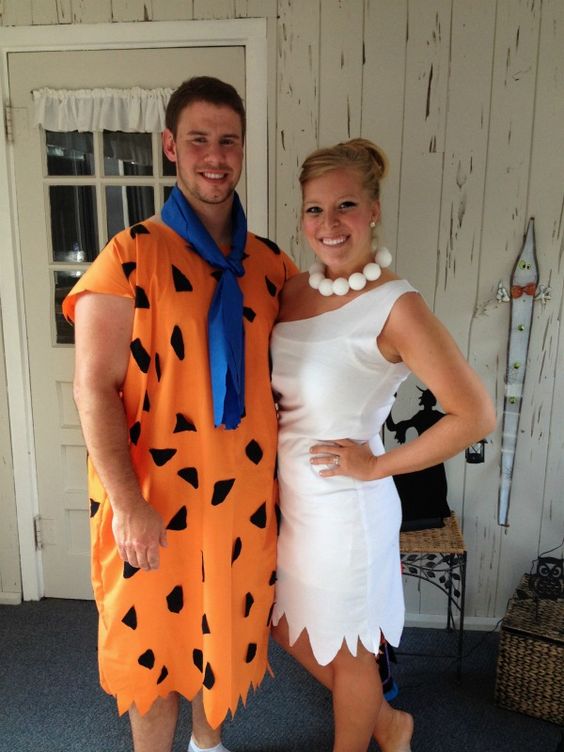 Ken & Barbie Costumes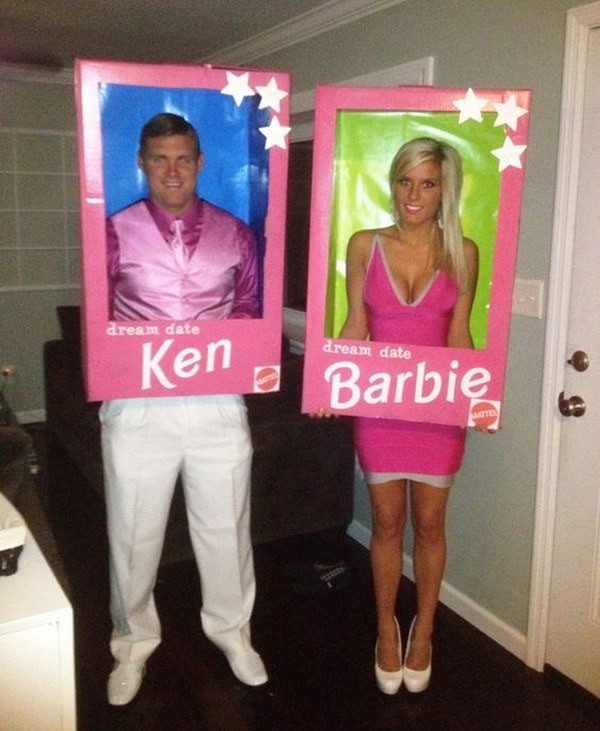 They say couples costumes are corny, but this Halloween couple costumes idea is the corniest of all. But who cares? Come as the perfect epitome of a Halloween couple costumes by being Ken and Barbie for the night. Take the idea up a notch by wearing doll's boxes!
Superhero Costume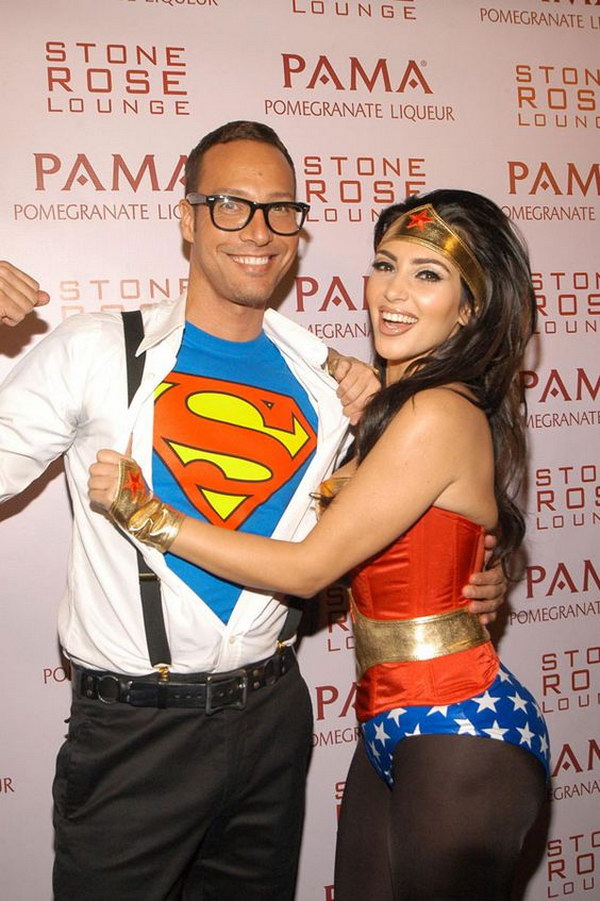 Who doesn't want to be a superhero? While becoming one is impossible, or close to impossible, you can definitely look the part even for just one night on Halloween. Dress up as your favorite superheros and show your superpower as a couple.
Freddy Krueger Couple Costumes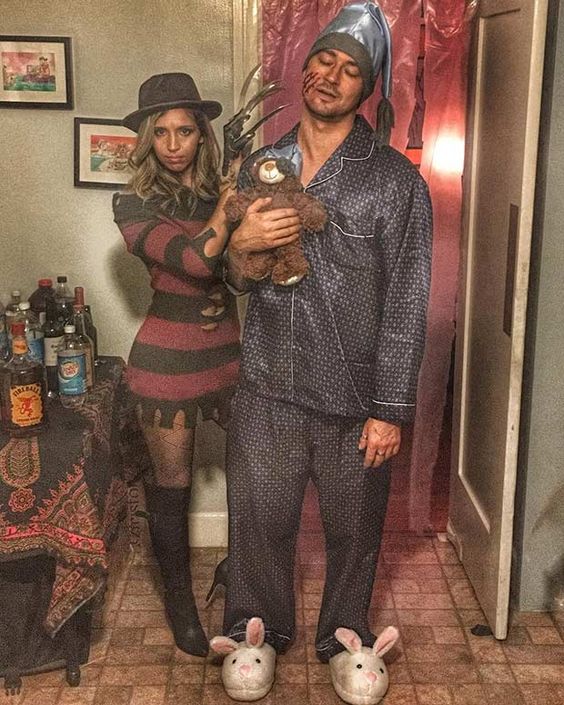 Curious George & The Man in the Yellow Hat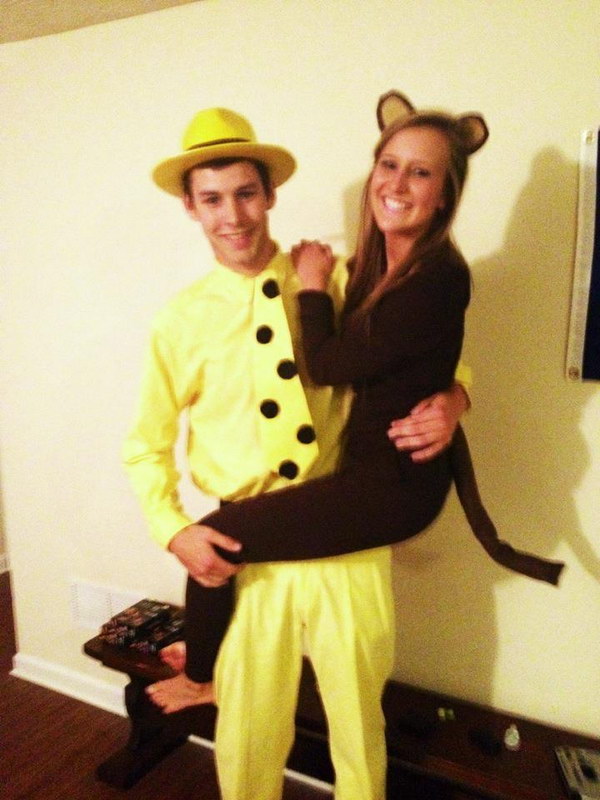 And another idea taken from children's books, get this Curious George and the Man in the Yellow Hat Halloween couples costumes idea to show your friends your great sense of humors.
Ash & Pikachu Halloween Costumes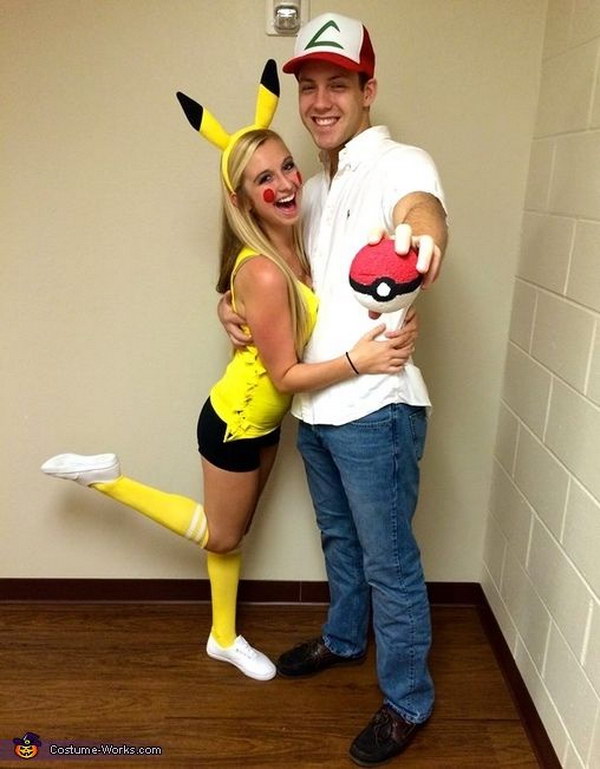 Is there anything cuter than Pikachu? Ride on the Pokemon craze and come as Ash and Pikachu to a Halloween party.
Jack and Sally Couples Costume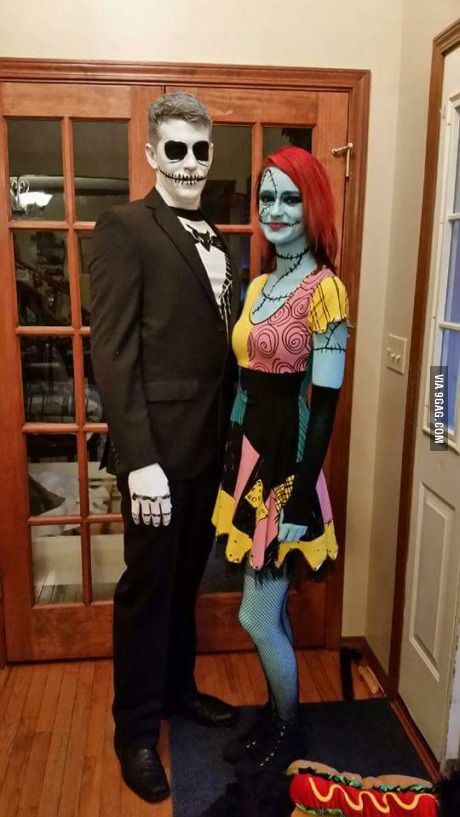 Harley Quinn And Joker Costume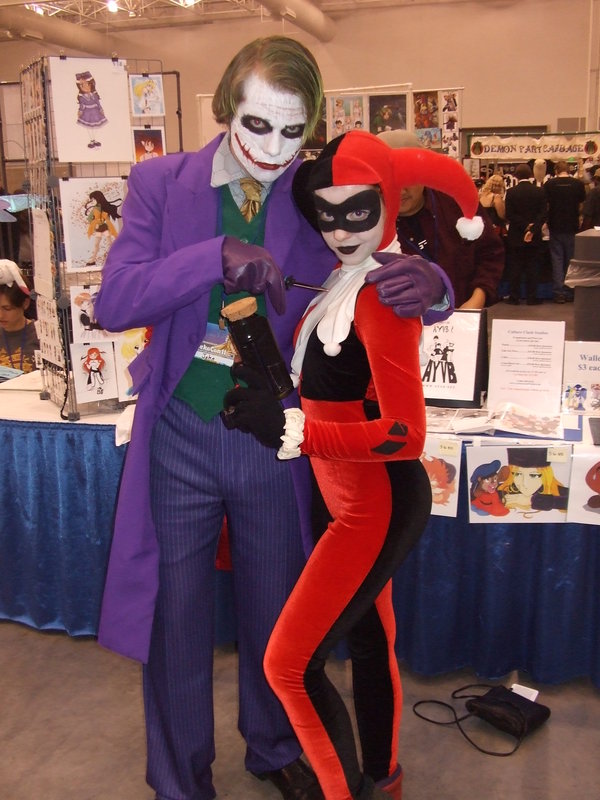 Show everyone you both love each others' madness by dressing up as Harley Quinn and Joker on Halloween. And of course, don't forget the face paints for some serious character. source.
Dr. Who Couples Costumes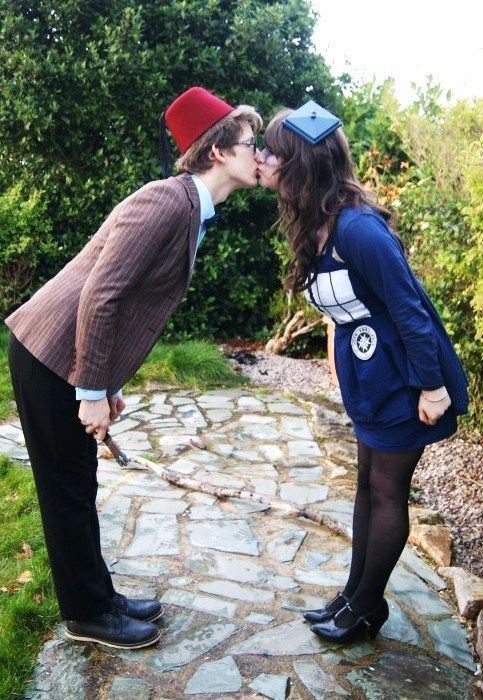 Lady Liberty And Uncle Sam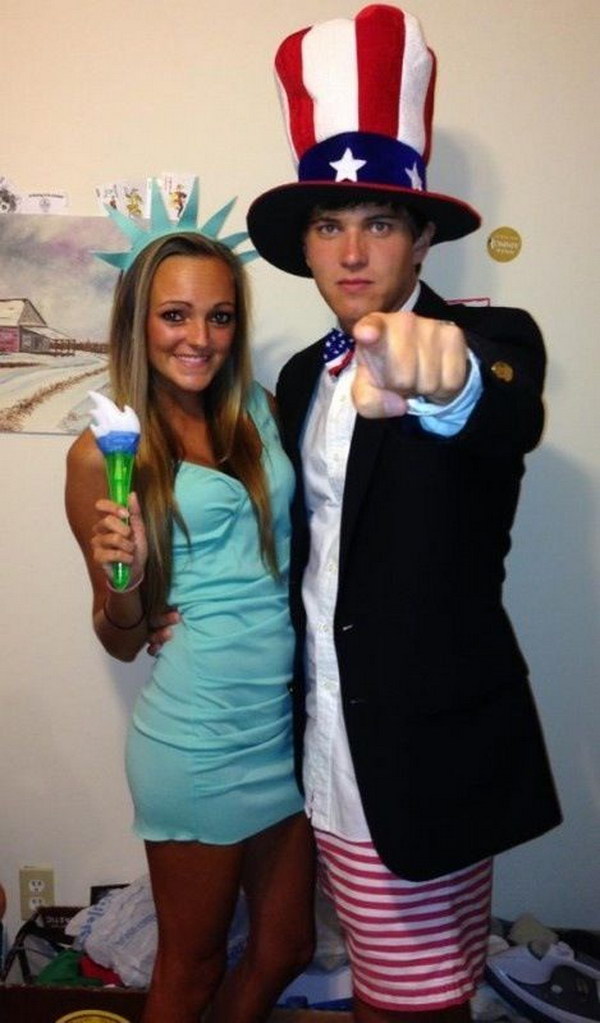 You don't have to go all out for your Halloween couple costumes. You can definitely wear clothes already found in your closet. Take for example a baby blue dress, a white shirt, and a blazer – top these outfits off with a Lady Liberty headpiece and an Uncle Sam hat and you've got a patriotic Halloween costume idea up and ready in just minutes.
Peggy Carter and Captain America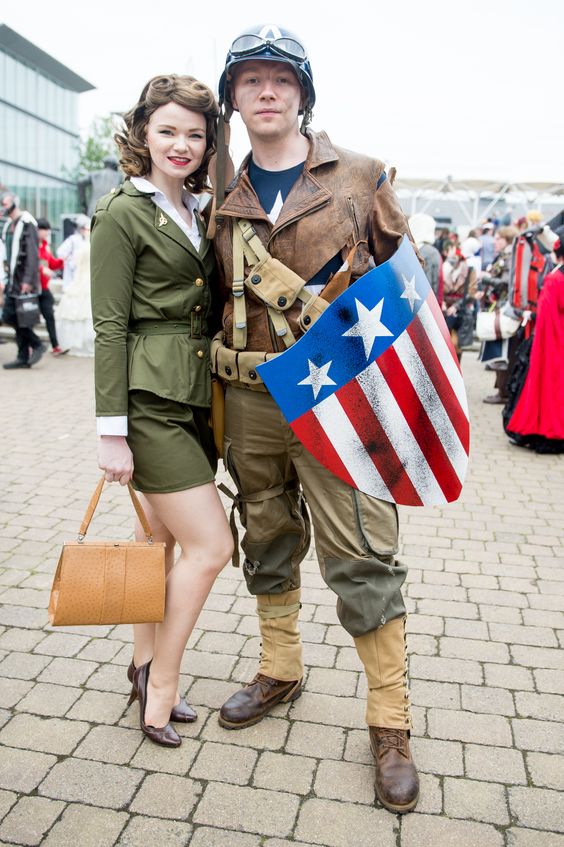 Starbucks Drink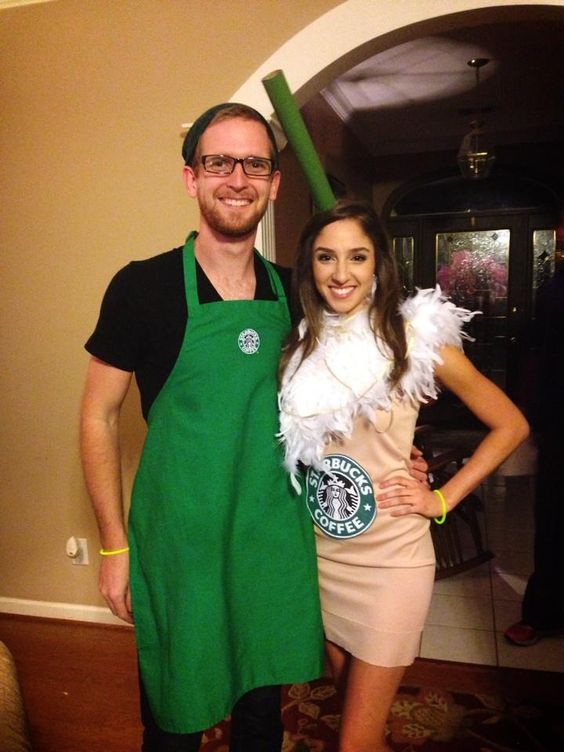 Micky Mouse Couple Costume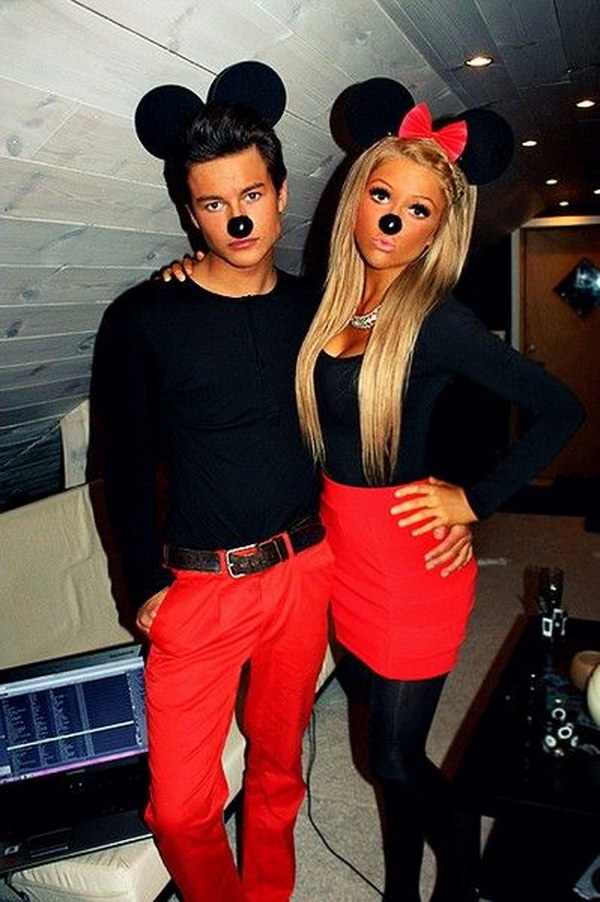 You don't have to wear actual Mickey or Minnie Mouse costumes, with cute plastic button noses and mickey mouse headbands, both of you can definitely come as the famous Walt Disney mascots.
Sexy Homemade Corona with Lime Couple Costume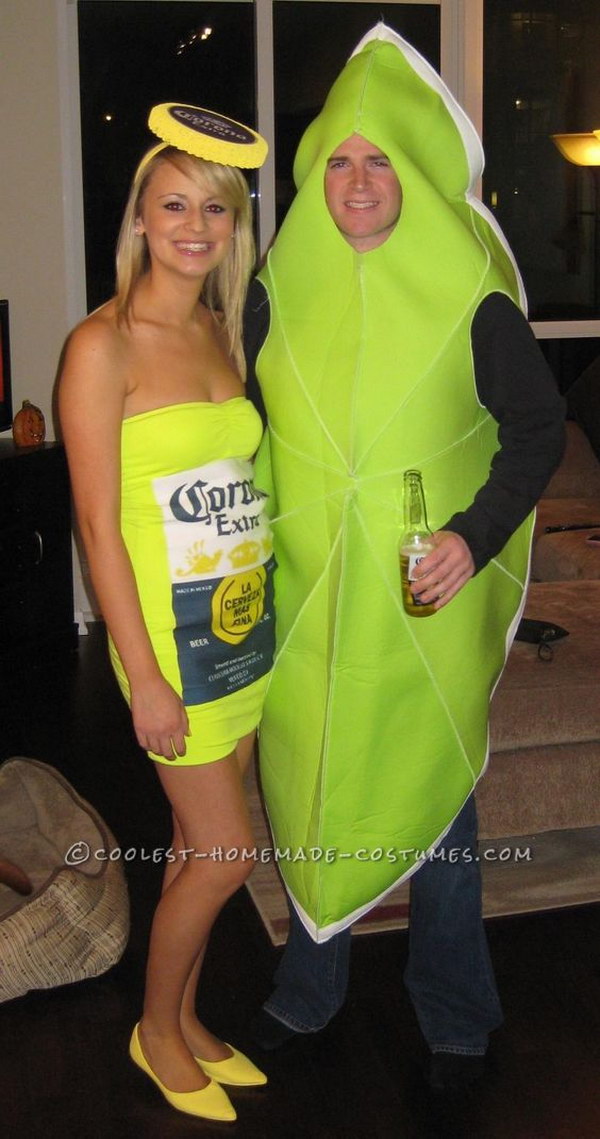 If you love to drink, then this couple costumes idea is perfect for you and your partner. Wear a sexy little tube dress printed with the label of a Corona beer and a pillbox hat printed with the design of the famous beer's bottle cap. And of course, have your partner wear the iconic wedge of lime that always comes with a bottle of Corona.
The Purge Couples Costume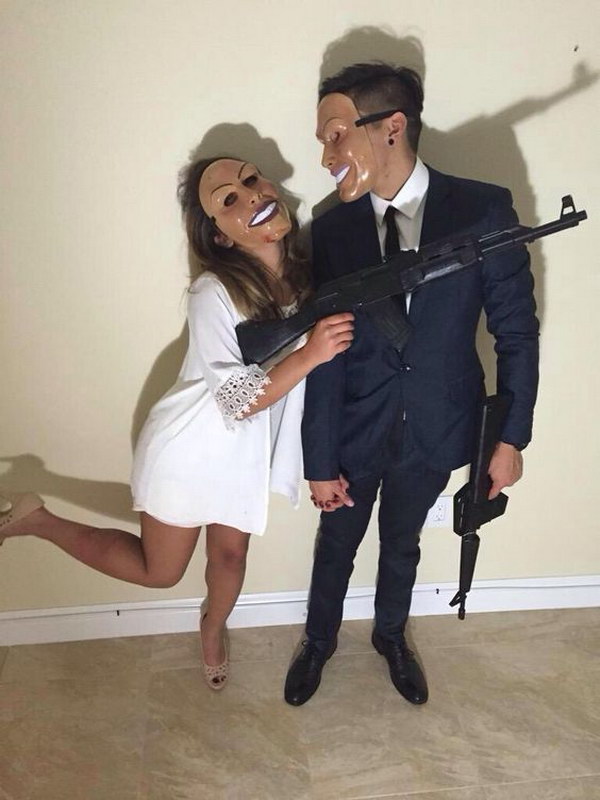 All you need are a couple of masks and some toy guns to complete this couple costume idea. But don't forget to don on the formal wear to stay classy.
Mario and Luigi Couple Costume
Soap and Loofah Couple Costume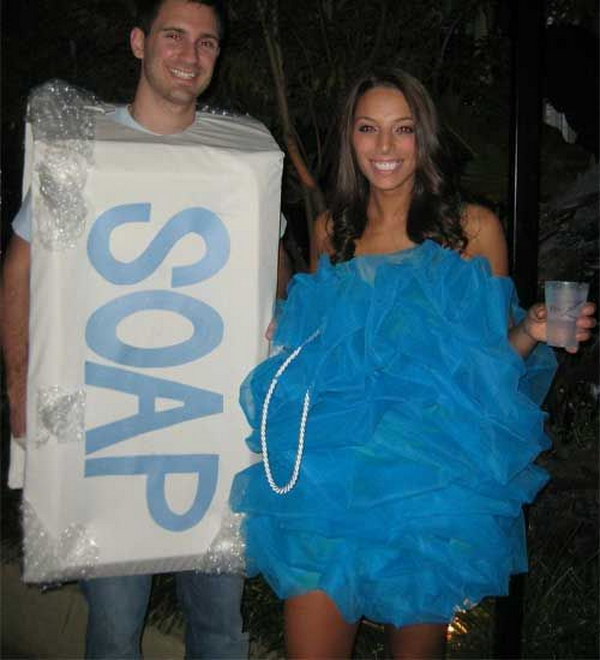 Want to show your friends you're the couple with the greatest sense of humor? Then this soap and loofah couple costume will definitely have your friends laughing in delight.
Jack and Jill After They Fell Down The Hill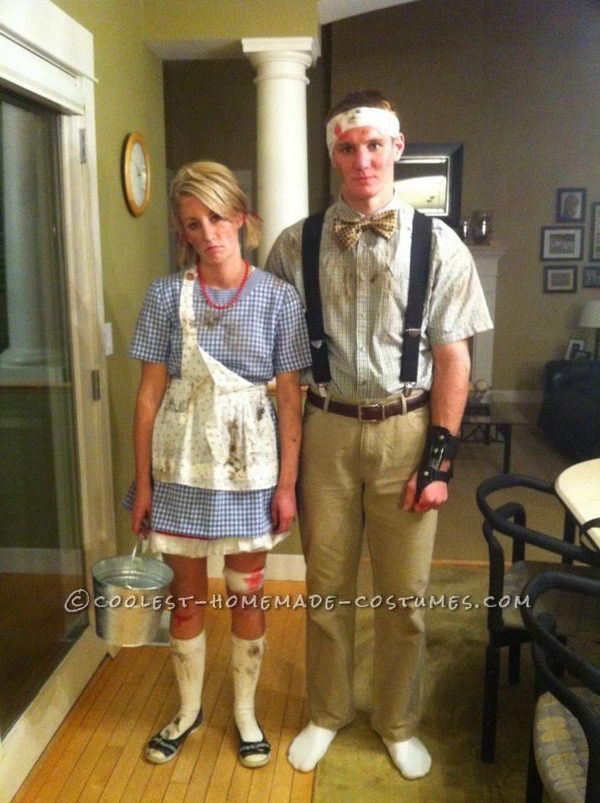 Bank Robber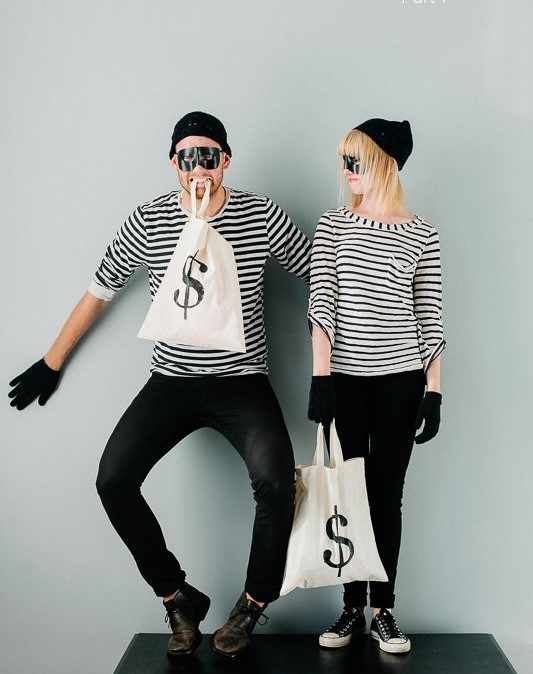 Jasmine And Aladdin Costume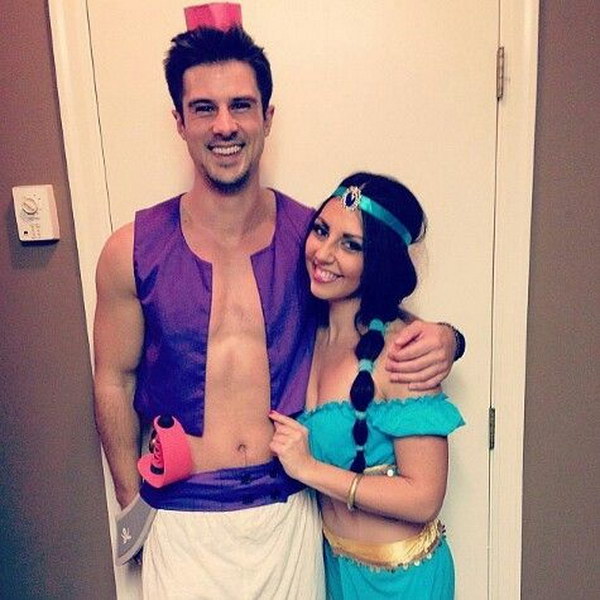 Disney movies are full of Halloween couple costume ideas. Show off those hard-earned abs by donning Jasmin and Aladdin costumes from the famous Disney movie.
Minion and Dr. Gru–Ryan Costumes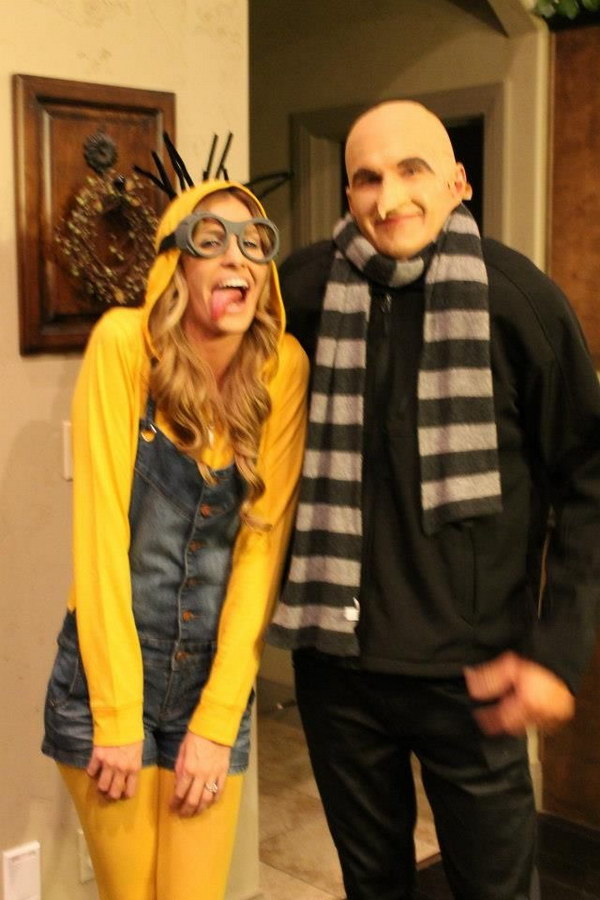 Dress up as an uber cute minion and as the soft-hearted villain, Dr. Gru, for Halloween!
Milo & Princess Kida Costumes from Disney's Atlantis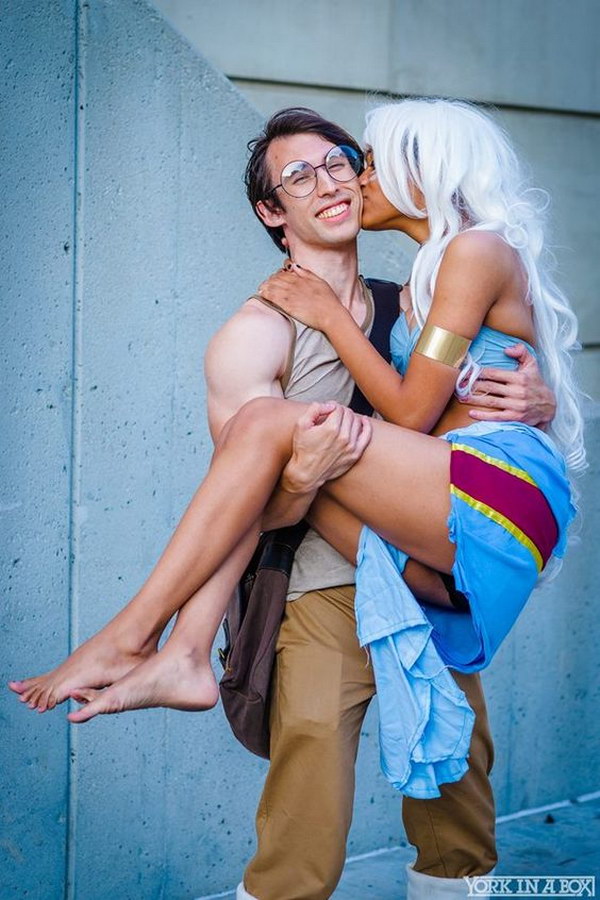 The costume ideas from Disney movies are endless. Take this super hot and sexy Milo and Princess Kida costumes that are sure to have you kissing the night away.
Mermaid Man And Barnacle Boy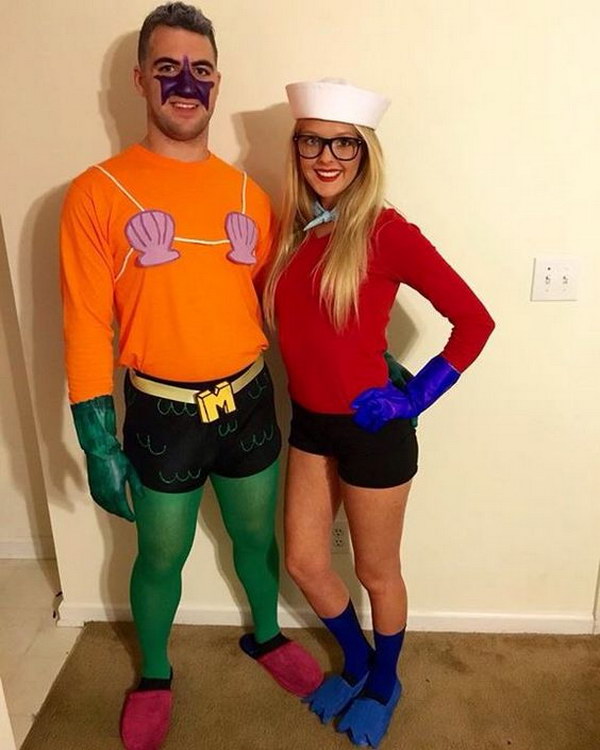 If you love the Spongebob Squarepants series, then you'll love dressing up as the cartoon's semi-retired superheroes – Mermaid Man and Barnacle Boy.
Teapot And Teabag Costumes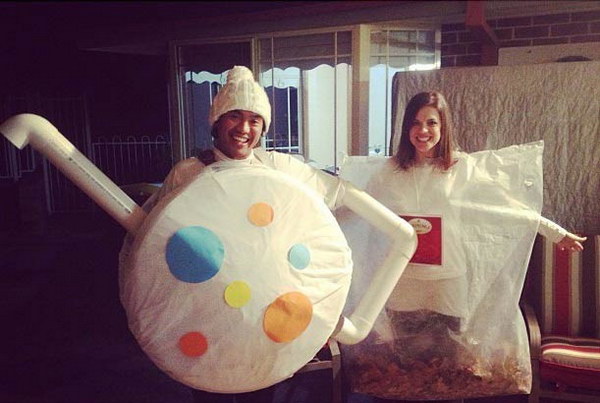 Objects that always go together are great ideas for Halloween couple costumes, too. Take this teapot and teabag idea – creative and funny at the same time!
Carl and Ellie Costume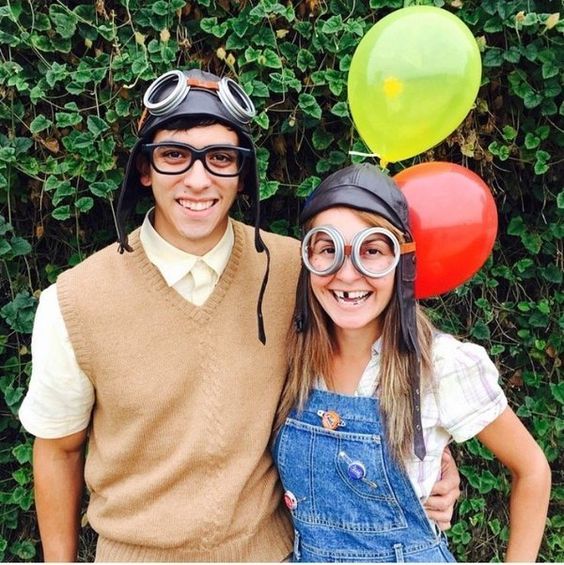 Hugh Hefner and Playboy Bunny Costumes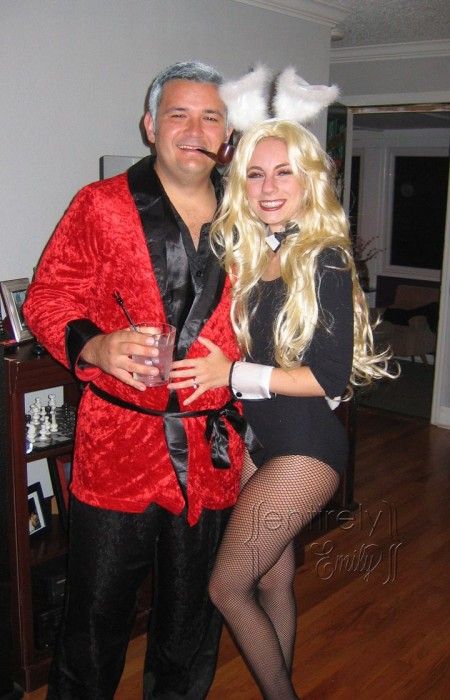 Pilot and Flight Attendant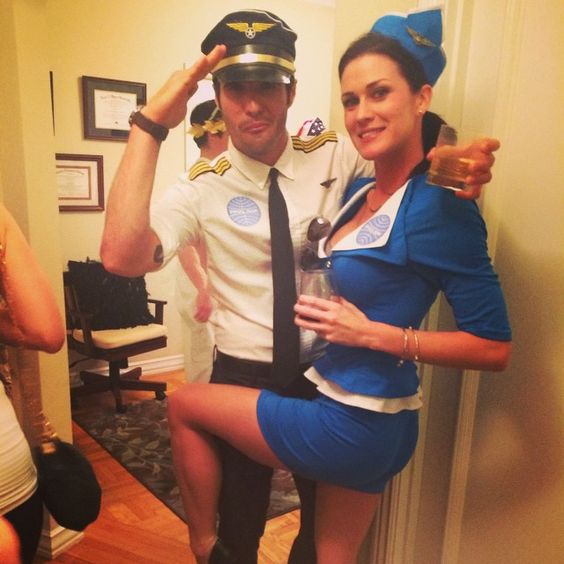 White Rabbit and Alice in Wonderland Costumes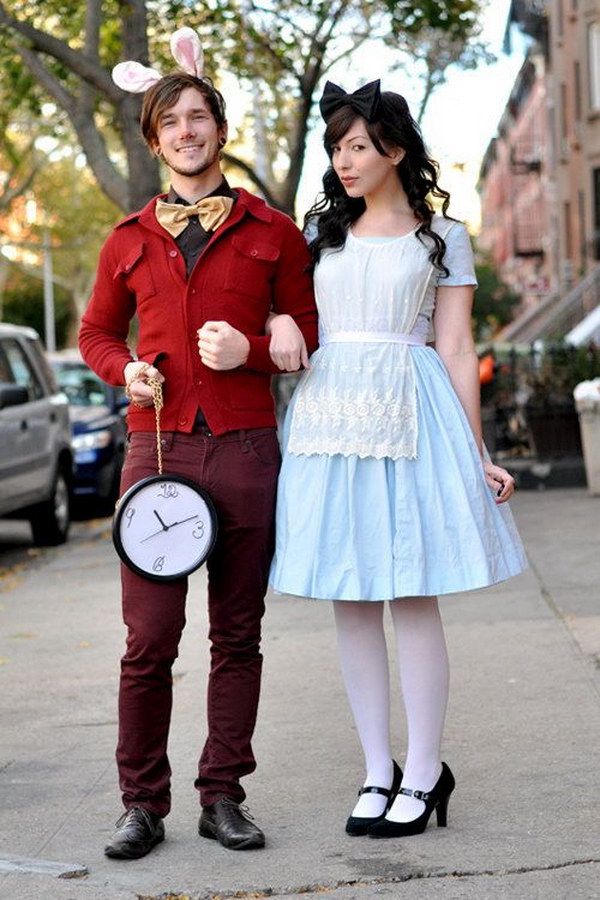 Children's stories are also ingenious inspirations for your Halloween costumes. Everyone knows Alice in Wonderland, so why not dress as cute versions of Alice and the White Rabbit for an adorable costume idea.
Peter Pan Tinker Bell Costumes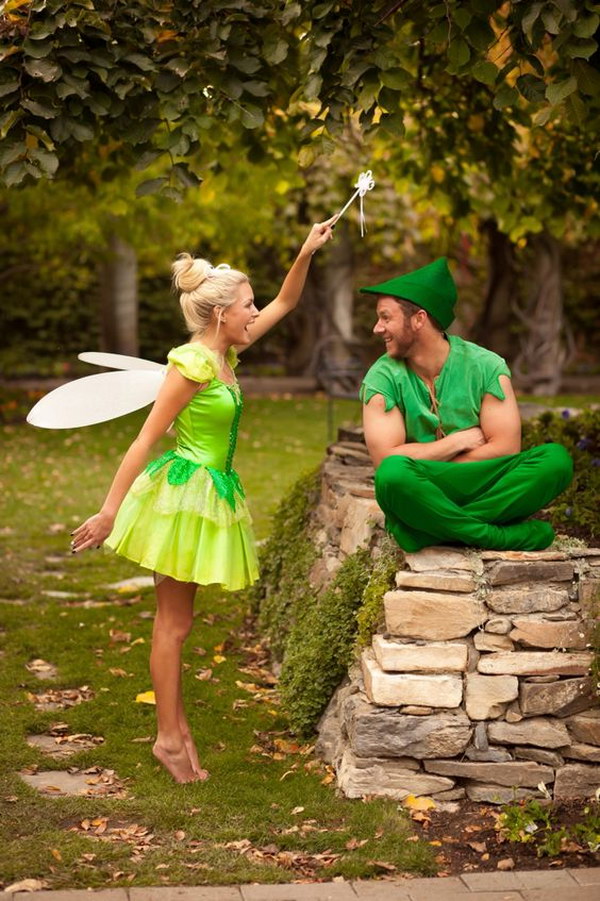 You, too, can dress up as the famous characters from Neverland. Keep in character and act as childish and as magical as you can!
Butterfly and Catcher Costumes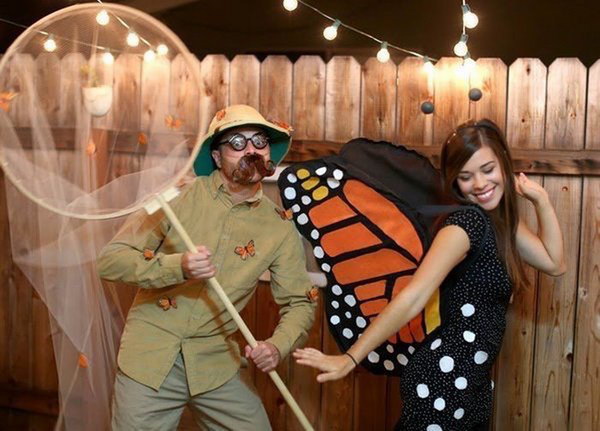 Be as pretty as a butterfly and as nerdy as a butterfly catcher this Halloween!
Cruella de Vil and Spot From 101 Dalmatians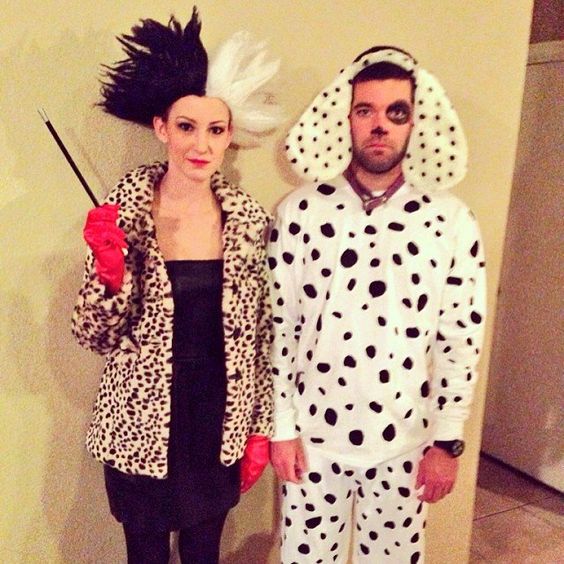 Woody and Jessie Toy Story Couple Costume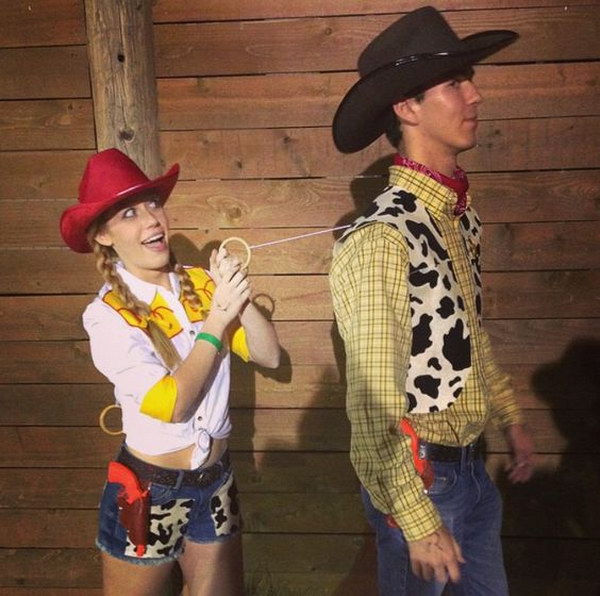 And another children's movie to take inspiration from, dress up as Woody and Jessie from Toy Story for Halloween!
Mexican Pinata Couple Costume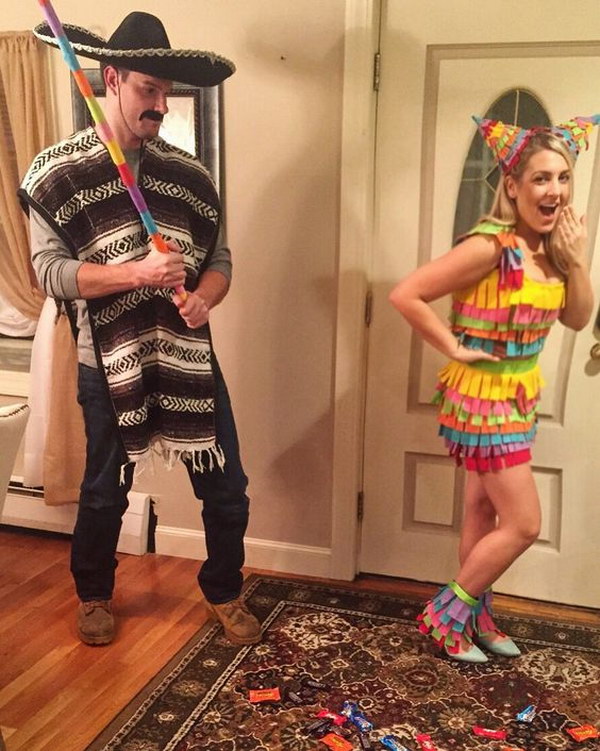 A pinata and a poncho? Who knew? Bring on the laughs with this super funny Halloween couple costume idea!
Forrest Gump and Jenny Costumes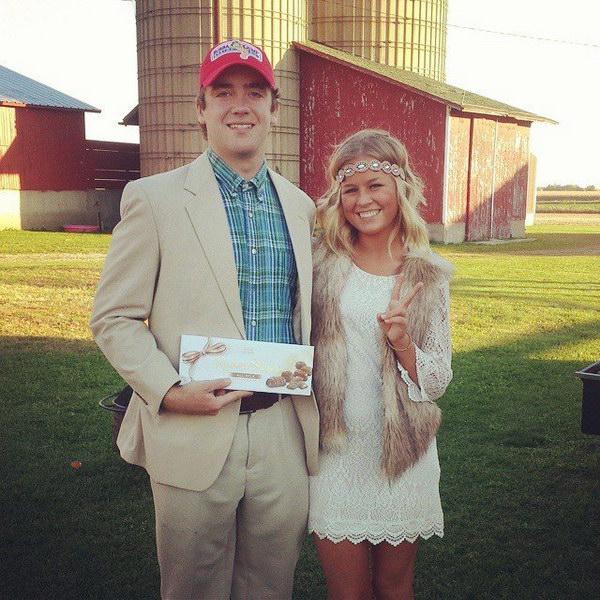 One of Hollywood's most famous movies, Forrest Gump never failed to melt people's hearts. One of the reasons why was his love for Jenny – dress up as these lovable characters with undying love for each other on Halloween. And oh, don't forget the box of chocolates, too.source
Where's Waldo Costumes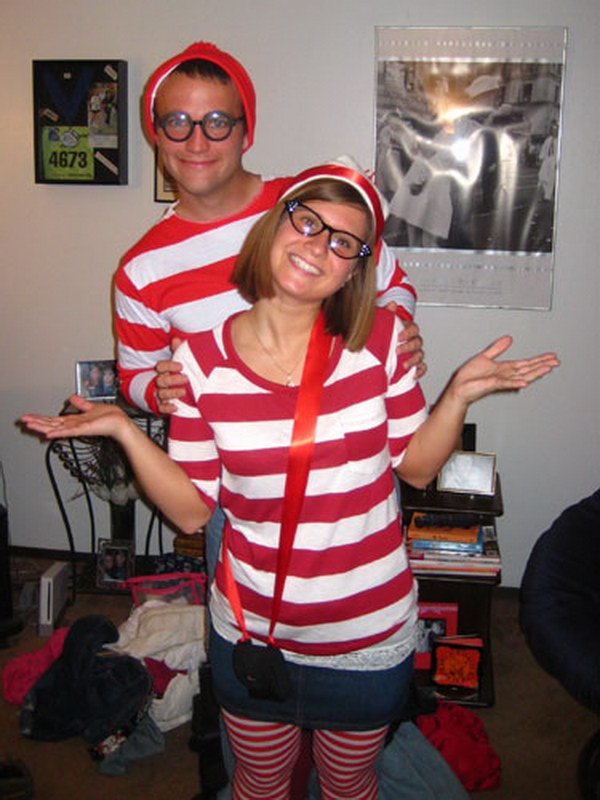 Want to have a Halloween costume that's fast and easy? Don red and white striped shirts and hats, wear spectacles, and both of you are now Waldo from Where's Waldo!
Mermaid and Her Sailor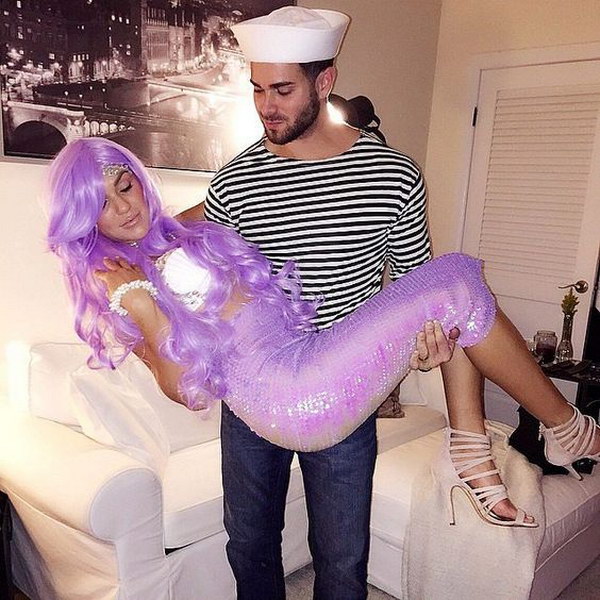 Mermaids are great Halloween costumes for women, but what do you do if your partner wants to join in on the fun, too? Then have your man dress up as a simple sailor!
Police and Prisoner Couple Costumes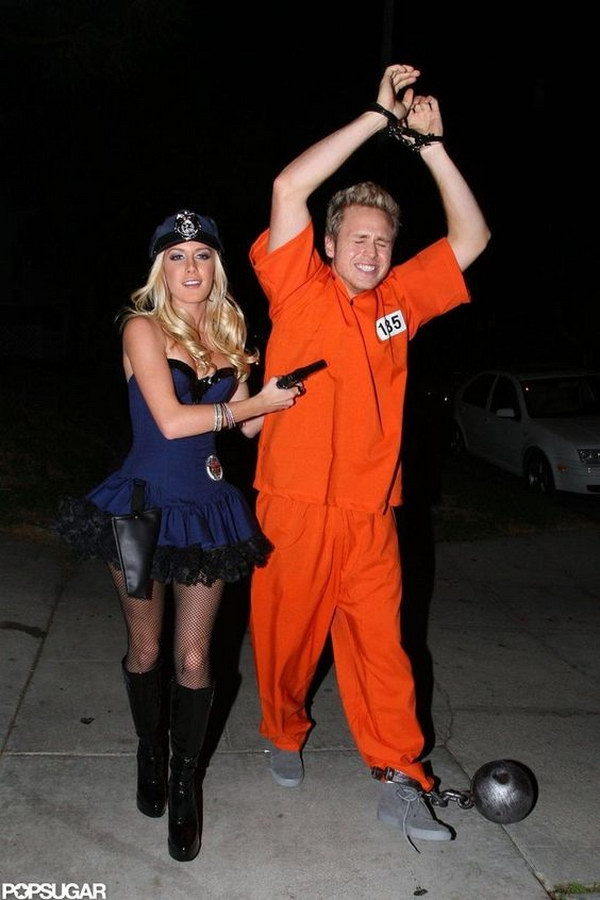 Show your friends who's the boss with this creative police and prisoner couple costume idea. Have the prisoner come in handcuffs, and the policeman or woman carry a plastic gun for some fun role-playing at the party.
Bun In The Oven Couples Costume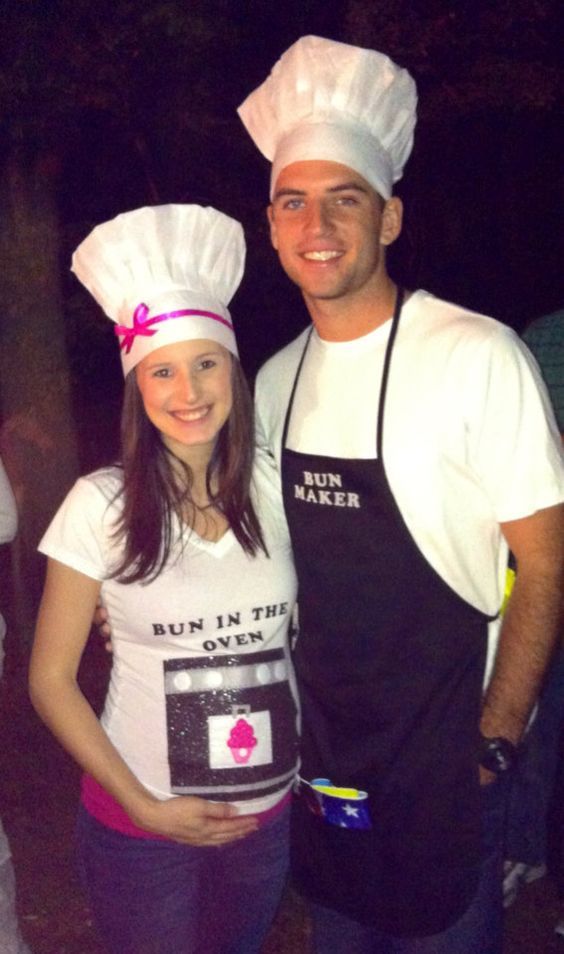 Scarecrow Couple Halloween Costume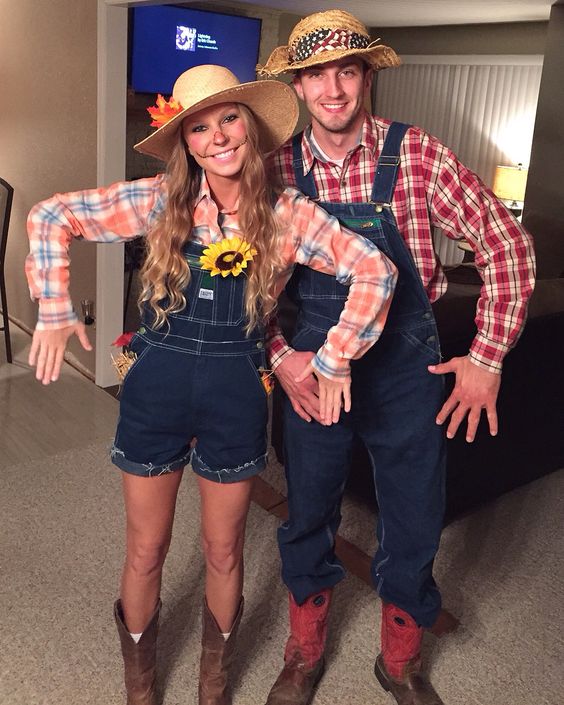 Olive Oil and Popeye Costumes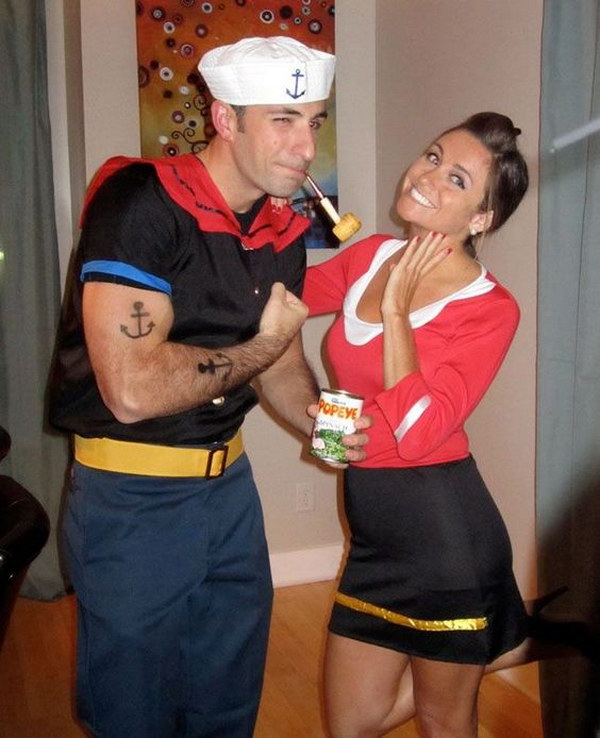 Popeye was so in love with Olive Oil. And there's no better way to show how deeply in love you are with each other than dressing up as the famous cartoon characters.
Marionette Puppets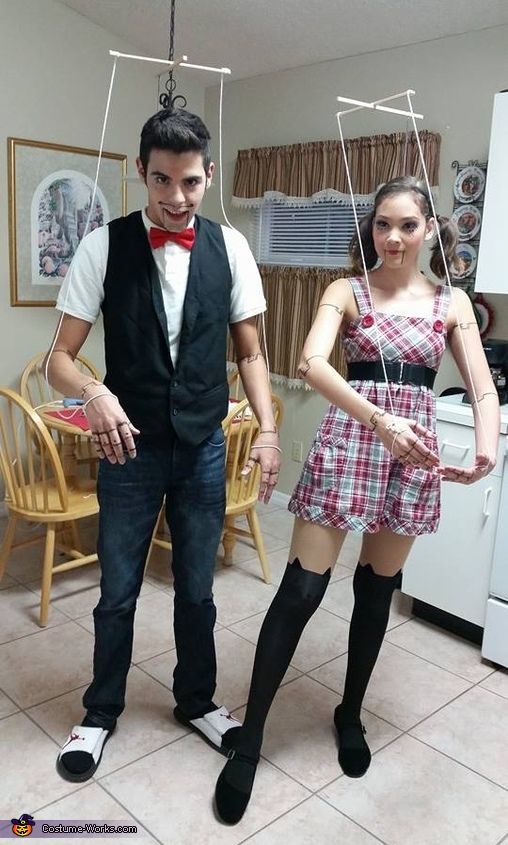 Lilo And Stitch Costumes

And yet another Disney movie to get your creative juices going, try this Lilo and Stitch costume idea for Halloween.
Captain Morgan and Coke Couples Costume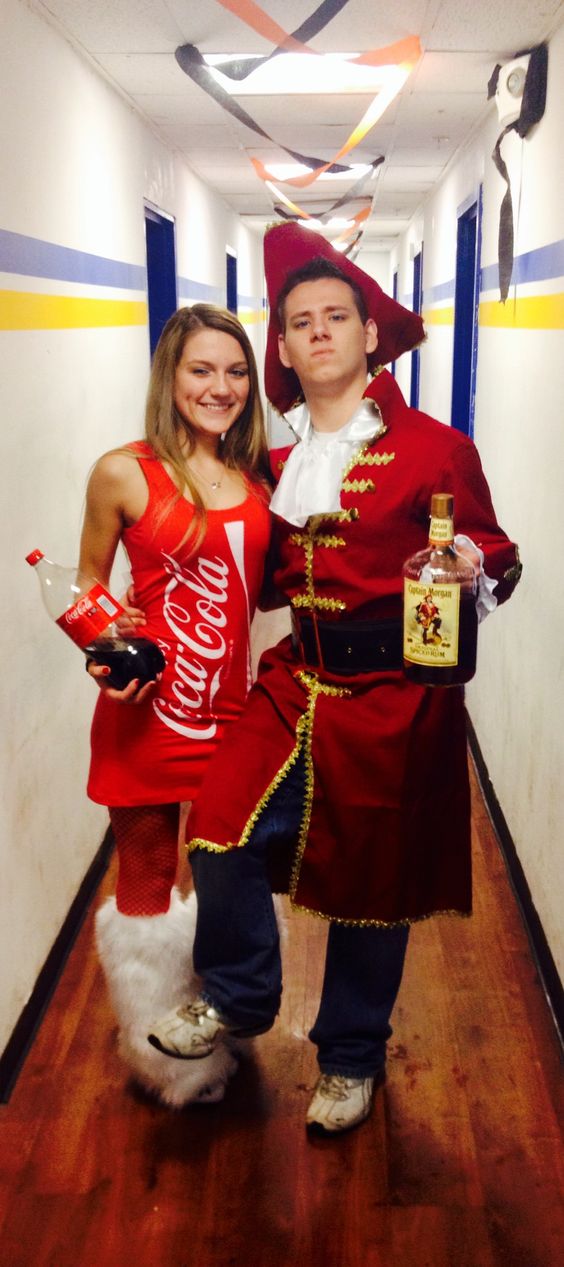 Cruella De Ville and Dalmatian Couples Costume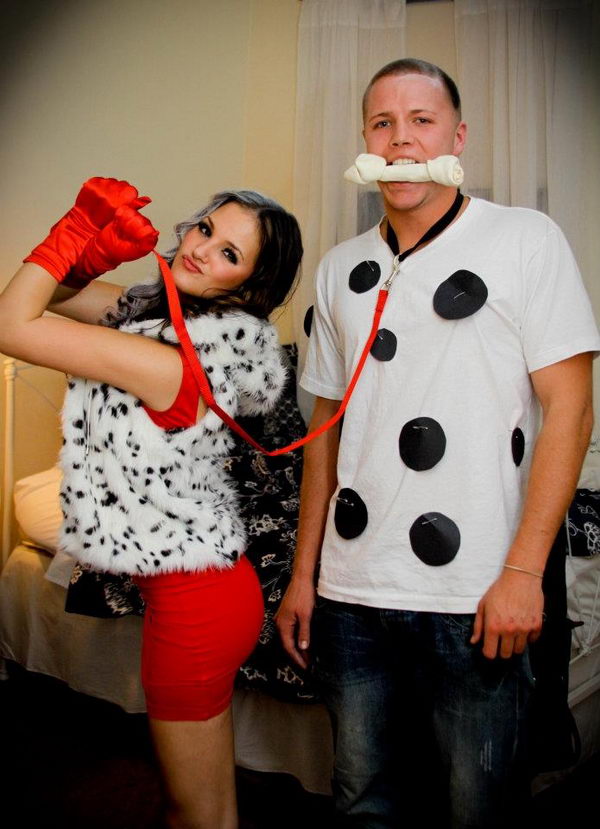 Lightning Strike Costumes
Super easy to make and super funny at the same time. Cut out the shape of a lightning from a piece of cardboard, cover it with yellow colored paper, and have your partner wear a tattered shirt. And voila! Your Lightning Strike couple costumes are now ready to start the party.
TinkerBell and Peter Pan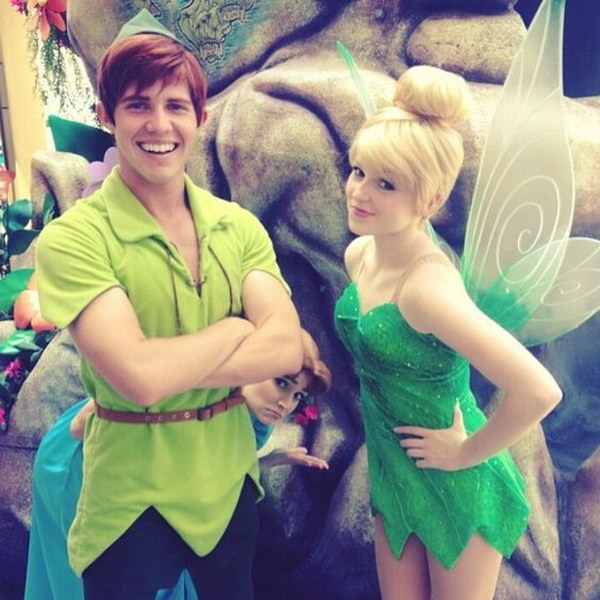 Follow Disney's Peter Pan and Tinkerball costumes to a tee – including the colors of your hair and you're sure to look like the famous cartoon characters on Halloween.